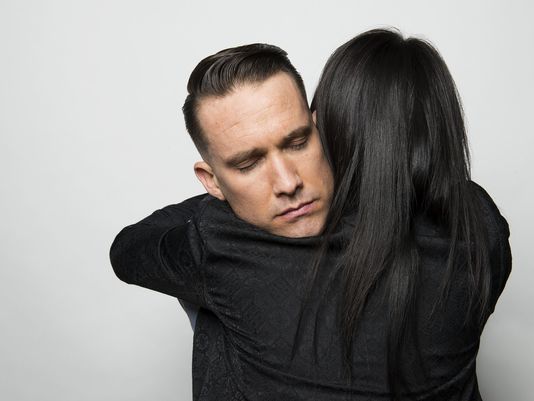 A Magyarországon is visszatérő vendégnek számító amerikai avantgárd-experimentalista art-rock formáció, a Xiu Xiu ezen a télen egyszerre két albummal is jelentkezik: Jamie Stewart együttese a 2014. február 4-re ígért Angel Guts: Red Classroom című új sorlemez előtt már most december 2-án kiad egy korongot a dzsesszistennő Nina Simone (1933-2003) dalainak sajátos átdolgozásaival. A Xiu Xiu vezére és a Swans-frontember Michael Gira a két zenekar egy tavalyi közös fellépése idején beszélgettek a polgárjogi aktivistaként is elhíresült, hányatott sorsú fekete zongorista-énekesnő művészetéről és bátorságáról, Jamie pedig ez után egy válságos pillanatában épp Nina Simone (és a szintén zűrzavaros időkön átment Swans) példáján felbuzdulva gyűjtött erőt saját pályája folytatásához. A Nina című Xiu Xiu-album – melynek hangszerelésénél és felvételeinél a dobos Ches Smith volt az énekes legfőbb támasza a legendás fekete díva dalainak fúvósdús free jazz átértelmezésében – itt a MusicPress blogon már megjelenés előtt végighallgatható.

Nina Simone a Four Women című szerzeményét énekli egy 1968-as koncerten: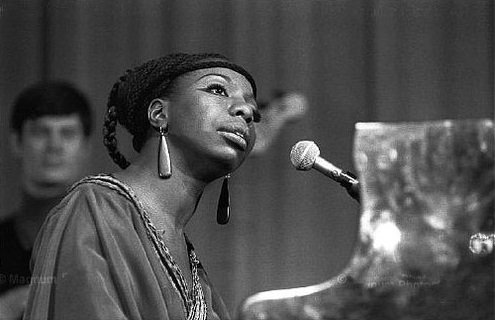 _

a februárban érkező új Xiu Xiu-sorlemez első közzétett dala, a Stupid In The Dark:
az album számlistája:
Xiu Xiu: Angel Guts: Red Classroom (2014)
1. "Angel Guts:" 3:28
2. "Archie's Fades" 3:28
3. "Stupid in the Dark" 2:50
4. "Lawrence Liquors" 2:59
5. "Black Dick" 3:43
6. "New Life Immigration" 2:47
7. "EL Naco" 3:13
8. "Adult Friends" 2:23
9. "The Silver Platter" 3:39
10. "Bitter Melon" 2:55
11. "A Knife in the Sun" 2:55
12. "Cinthya's Unisex" 4:22
13. "Botanica de Los Angeles" 3:05
14. ":Red Classroom" 2:27
Déri Zsolt
FRISSÍTÉS: 2014. január 9-én a Lawrence Liquors című számot is közzétették a közelgő új albumról!
további MusicPress-posztok a Facebookon és a Twitteren:
http://facebook.com/MusicPressBlog
http://twitter.com/MusicPressBlog