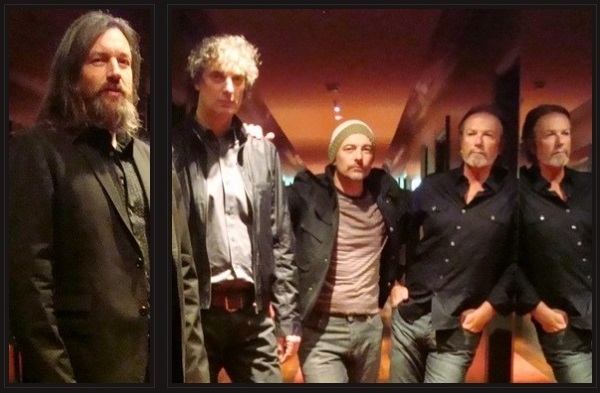 A legnagyobb hatású ausztrál gitárpop zenekar, az 1980 óta működő The Church elvesztette egyik alapító tagját: a basszusgitáros-énekes-frontember Steve Kilbey néhány órája egy Facebook-üzenetben tudatta a rajongókkal, hogy az együttes mostantól Marty Willson-Piper gitáros nélkül megy tovább, és a fél évtized kihagyás után jövőre várható új stúdióalbumon már a Powderfinger szólógitárosa, Ian Haug játszik vendégként. Wilson-Piper (aki párhuzamos szólókarrierje mellett egy-egy rövidebb időszakra még az All About Eve és The Saints zenekarokba is beszállt) a legtovább kitartó The Church-tag volt a frontember mellett, mivel a másik alapító gitáros, Peter Koppes a kilencvenes évtized közepén egy időre kiesett a zenekarból, a dobos-producer Tim Powles pedig csak két évtizeddel ezelőtt csatlakozott Kilbey-ékhez.
A 2006-2007 folyamán két alkalommal Budapestre is eljutó, sőt a Heaven Street Sevennel egy közös nyugat-európai turnét is lebonyolító The Church a 2009-es Untitled #23 album óta nem rögzített új stúdiólemezt, de a zenekar már az elmúlt egy évben is szóba került itt a MusicPress blogon, mivel Steve Kilbey ikerlányai, Elektra és Miranda is ígéretes popkarriert folytatnak Say Lou Lou nevű duójukkal.

az első The Church-sikerdal, az 1981-es The Unguarded Moment...
... és a legnagyobb sláger, az 1988-as Under The Milky Way egy 2011-es fellépésen:

Steve Kilbey mai üzenete itt olvasható: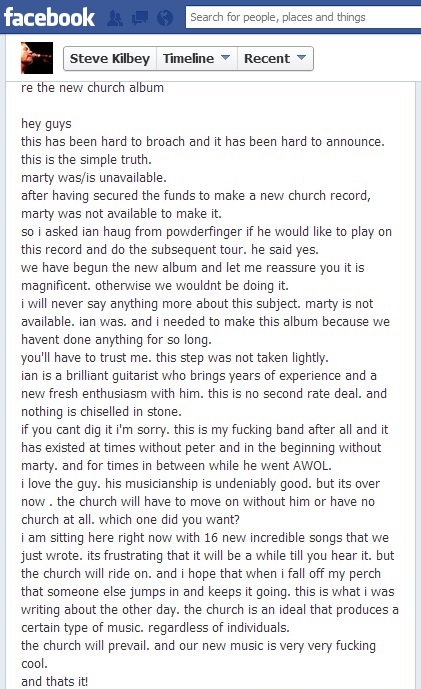 http://facebook.com/thechurchband/posts/10151730901371046
az együttes honlapja:
http://thechurchband.net
Marty Willson-Piper honlapja:
http://www.indeepmusicarchive.net

egy 2006-os budapesti interjú a teljes zenekarral:
http://www.est.hu/cikk/45048
Déri Zsolt
további MusicPress-posztok a Facebookon és a Twitteren:
http://facebook.com/MusicPressBlog
http://twitter.com/MusicPressBlog