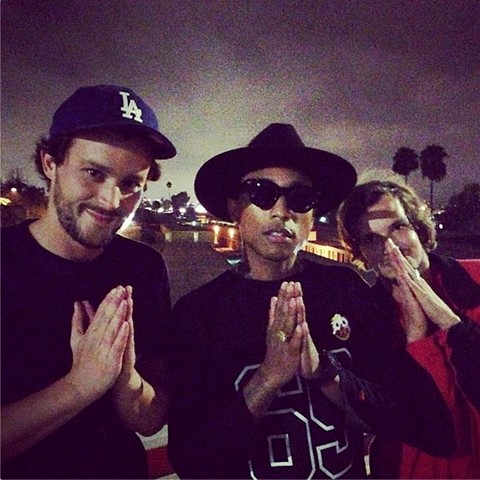 Úgy látszik, ez az interaktív videoklipek hete: a Queens Of The Stone Age-féle The Vampire Of Time And Memory és a Bob Dylan 16 csatornán futtatható Like A Rolling Stone-ja után most egy még nagyobb szabású videóval tölthetünk el még több időt: az idei nyár két legnagyobb slágerében, a Daft Punk-féle Get Luckyban és a Blurred Lines című Robin Thicke-dalban egyaránt szereplő Pharrell Williams egy harmadik nyári sikerszámához, a Gru 2 című animációs filmben elhangzó Happyhez olyan interaktív videó készült, amelyben 24 órányi mozgóképanyag nézhető, akár kisebb adagokban ide-oda ugrálva, de akár folyamatosan (sőt körbe-körbe akár napokon át is). A We Are From LA duónév ellenére francia rendezőpáros, Clément Durou és Pierre Dupaquier az énekes főszereplő (és a körforgásban 0 óránál feltűnő) Pharrell mellett további 336 szereplővel forgatott le egy-egy blokkot, köztük olyan híres emberekkel, mint a színész Steve Carrell, a színész-énekes Jamie Foxx, a kosaras Magic Johnson, a tévés Jimmy Kimmel vagy az Odd Future kollektíva rapperei. Az elképesztő klip az alábbi képre kattintva indítható.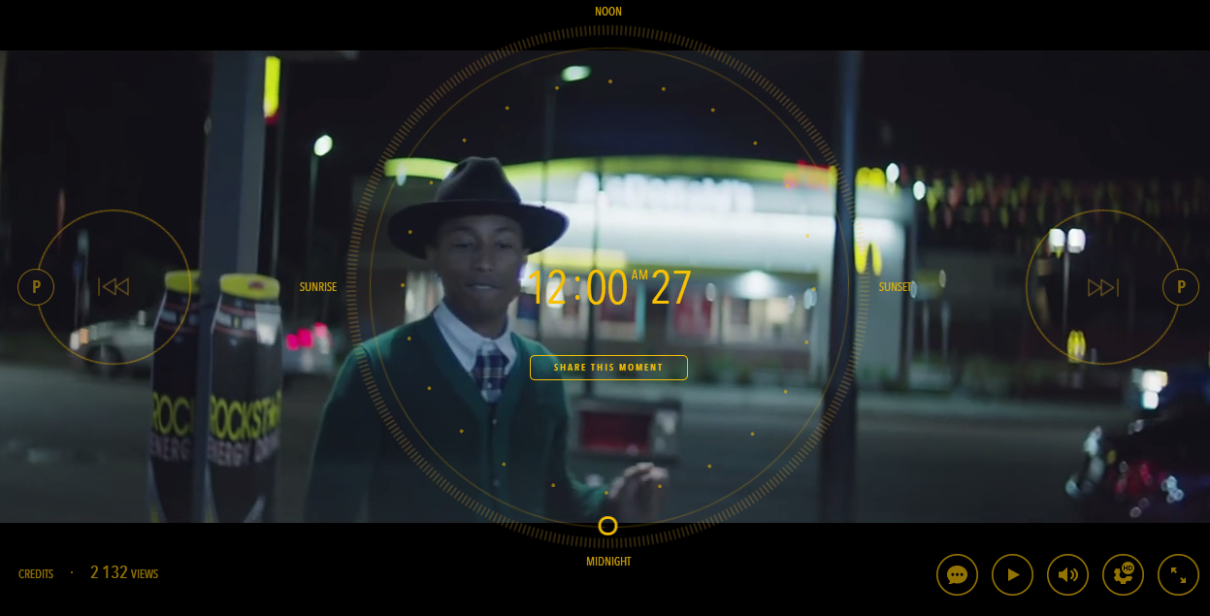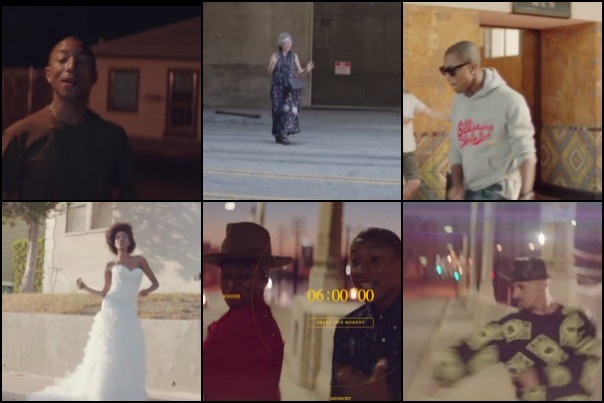 a dalhoz tartozó lyric video még júniusból:

a We Are From LA rendezőpáros előző interaktív videója az I've Seen Footage című Death Grips-számhoz itt élvezhető a képre kattintva:
www.pharrellwilliams.com
www.wearefromla.com

Déri Zsolt
FRISSÍTÉS: a We Are From LA-től fél nappal később érkezett egy hagyományos négyperces videoklip is a dalhoz!
további MusicPress-posztok a Facebookon és a Twitteren:
http://facebook.com/MusicPressBlog
http://twitter.com/MusicPressBlog