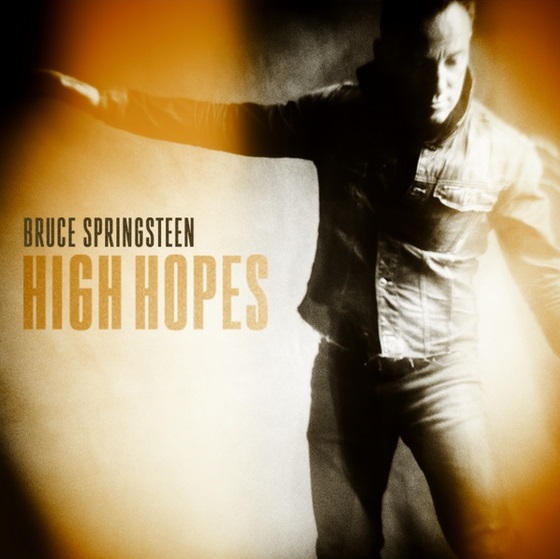 A 2012-es Wrecking Ball album hosszú sikerturnéját a déli féltekén még 2014 januárban is folytató Bruce Springsteen a legfrissebb hírek szerint akár már a jövő év elején előállhat következő anyagával, de ami biztos, hogy most november 25-én megjelenik tőle egy új kislemez a High Hopes című dallal. Az eredetileg egy másik amerikai dalszerző-gitáros-énekes, Tim Scott McConnell (aktuális művésznevén Ledfoot) által 1987-ban írt, majd Havalinas nevű roots rock zenekarának 1990-es debütalbumán megjelentetett számot Springsteen már 1995-ben feldolgozta az E Street Band kíséretében, mikor a Greatest Hits albumához rögzített bónuszdalokat, de végül csak a Blood Brothers dokumentumfilmhez tartozó azonos című EP-n tette közzé 1996-ban. 2013 márciusában azonban koncerten is elkezdte játszani a dalt Ausztráliában, amikor épp a Rage Against The Machine gitárosa, Tom Morello is benne volt kísérőzenekarában, és ott helyben rögzítettek is egy új stúdióverziót – mely itt a MusicPress blogon már a hivatalos premier előtt meghallgatható.
a dal egyik márciusi élő előadása Tom Morello közreműködésével Sydney-ben:
az E Street Band kíséretében felvett 1995-ös verzió a Blood Brothers EP-ről:

a dal 1990-es megjelenése a Tim Scott vezette Havalinas címnélküli első albumán:

ráadásként itt van Bruce Springsteen legutóbbi nagylemeze, a Wrecking Ball is:
1. "We Take Care Of Our Own"
2. "Easy Money"
3. "Shackled And Drawn"
4. "Jack Of All Trades"
5. "Death To My Hometown"
6. "This Depression" 
7. "Wrecking Ball"
8. "You've Got It"
9. "Rocky Ground" 
10. "Land Of Hope And Dreams"
11. "We Are Alive"
+
12. "Swallowed Up (In The Belly Of The Whale)"
13. "American Land" 
http://www.brucespringsteen.net
Déri Zsolt
további MusicPress-posztok a Facebookon és a Twitteren:
http://facebook.com/MusicPressBlog
http://twitter.com/MusicPressBlog
FRISSÍTÉS: november 25-én megvolt a High Hopes kislemezdal hivatalos dalpremierje is egy lyric videóval!