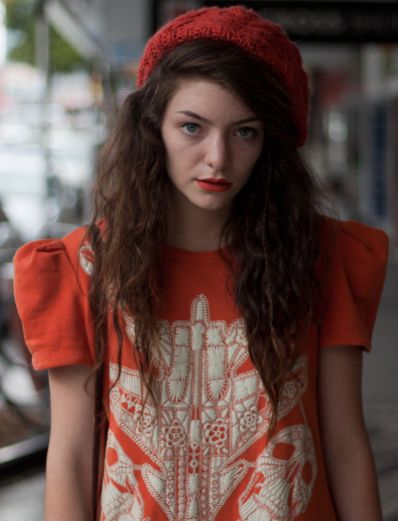 "A MusicPress kedvenc új dalszerző-énekesnője" – nos igen, ha ez a blog nyáron nem szünetelt volna, leginkább Lorde-ról szólt volna, az új-zélandi lány júniusi Tennis Court című minimalista kislemez- és klipdala ugyanis olyan zseniális darab volt, amilyenből nem sok akad egy évben, az értékét pedig csak emelte, hogy egy meglepő érettségről tanúságot tevő gimnazista produkciójáról van szó. Az 1996. november 7-én Ella Maria Lani Yelich-O'Connor néven anyakönyvezett énekesnő ráadásul nem is ezzel a számmal, hanem egy korábbi szerzeményével, az eredetileg a márciusi The Love Club EP-jén megjelent Royals című dallal csinálta meg a szerencséjét: a hazai terepen aratott azonnali győzelem után előbb az amerikai Billboard Alternative Songs chartját vezette hetekig, majd az igazi nagy Hot 100 csúcsára is feljutott, október végére pedig ezt a No.1 pozíciót a brit slágerlistán is megismételte, és az Atlanti-óceán minkét partján listát vezető Lorde a 17. születésnapja előtt egy nappal David Bowie társaságában bulizhatott New York-ban (lásd közös fotójukat). Közben a Pure Heroine című első albuma is piacra (és a listák élbolyába) került, de ezzel még nincs vége az idei sorozatnak: Az éhezők viadala sikerfilmszéria második részének november 19-én megjelenő filmzenelemezén a már ismert The National-, Coldplay-, Sia- és The Weeknd-számok mellett Lorde is szerepel egy új felvétellel, ami nem más, mint az Everybody Wants To Rule The World című 1985-ös Tears For Fears-sláger átirata.
Az ifjú énekesnő korábban már egy másik 1985-ös dalból, a Replacements együttes Swingin' Party című számából is briliáns feldolgozást készített, így nem meglepő, hogy ez a mostani is mennyire jól sikerült.
összevetésként itt a dal 1985-ös eredetije a Tears For Fearstől:
egy másik 1985-ös szám, a Swingin' Party című Replacements-dal feldolgozása:

íme, itt van egybegyűjtve az énekesnő összes eddigi kiadványa:

a Tennis Court című csúcsdal klipje júniusból:
a Royals című listavezető sláger:
a teljes márciusi The Love Club EP:
Bravado
Royals
Million Dollar Bills
The Love Club
Biting Down

a teljes Pure Heroine album:
01. Tennis Court 
02. 400 Lux 
03. Royals 
04. Ribs 
05. Buzzcut Season 
06. Team 
07. Glory And Gore 
08. Still Sane 
09. White Teeth Teens 
10. A World Alone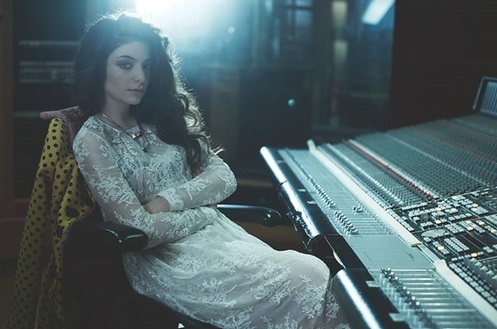 Déri Zsolt

FRISSÍTÉS: Lorde pár órával az Everybody Wants To Rule The World átiratának kiszivárgása előtt egy másik feldolgozást is énekelt, Sheryl Crow Strong Enough című dalát a Haim-lányokkal együtt egy VH1-gálán a New York-i Roseland Ballroom színpadán!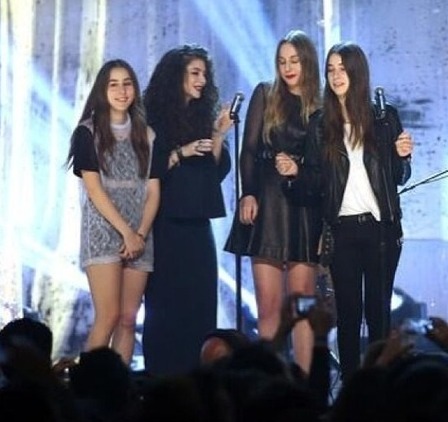 FRISSÍTÉS 3: egy bő héttel később a közös fellépés hivatalos felvétele is megérkezett a You Oughta Know című VH1-műsorból!
további MusicPress-posztok a Facebookon:
http://facebook.com/MusicPressBlog