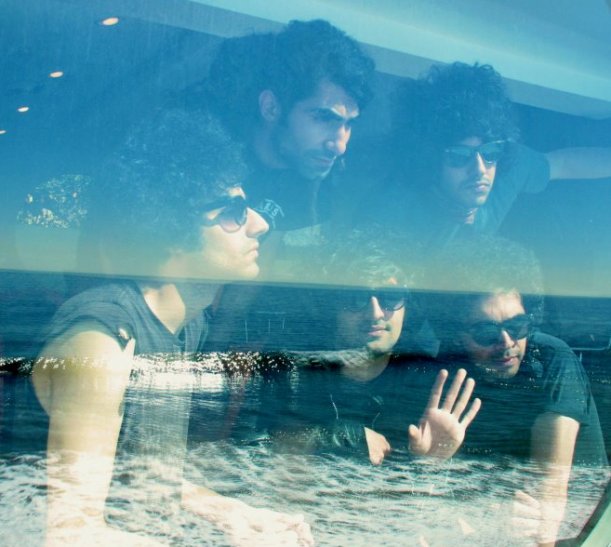 A teheráni underground zenei életet bemutató Perzsa macskák című 2009-es iráni filmben (és annak remek filmzenelemezén) szereplő zenekarok közül többen is emigráltak a forgatás után: a főszerepet játszó Take It Easy Hospital-tagok Nagy-Britanniában folytatták a zenélést (a film 2010-es budapesti bemutatója idején a Titanic Fesztiválon nagy sikerű koncertet is adtak a Gödör Klubban), míg a gyakorlottabb és rockosabb Yellow Dogs tagjai az Egyesült Államokba költöztek, ahol főleg New Yorkban léptek fel, de többször eljutottak a nyugati partra és a texasi SXSW fesztiválra is. A saját meghatározása szerint pszichedelikus, táncos poszt-punkot játszó Yellow Dogs története ma reggel vérfürdővel ért véget a zenészek brooklyni szállásán: három tagot megölt, egyet pedig súlyosan megsebesített az együttes kirúgott tagja, aki aztán a háztetőn magát is fejbe lőtte 308 kaliberes gépfegyverével. FRISSÍTÉS: egy frissebb The Wall Street Journal-cikk szerint a gyilkos Raefe Ahkhbar volt, a három halálos áldozat pedig Soroush Farazmand gitáros (a kép jobb felső sarkában) Arash Farazmand dobos (bal alsó sarok) és Ali Eskandarian énekes (jobb alsó sarok). FRISSÍTÉS 2: A karján megsebesült túlélő, Sasan Sadeghpourosko nem Yellow Dogs-tag, a Farazmand fivérek mellett megölt Eskandarian pedig csak alkalmi vendégénekesként tartozott az együtteshez (az év elején néhány hónapig ötfős felállásban turnéztak). A gyilkos viszont az első jelentésekkel ellentétben nem a Yellow Dogsnak, hanem egy másik zenekarnak, a szintén iráni származású – és a Perzsa macskákban szintén szereplő – Free Keysnek volt a tagja (ebben az együttesben korábban az egyik áldozattal, a dobos Arash Farazmanddal is együtt játszott). A rendőrség feltételezése szerint pénzügyi vita állt a háttérben (a basszusgitárost tavaly azért rúgták ki a Free Keysből, mert lopott társaitól).
FRISSÍTÉS 3: fotó a gyilkosról, Ali Akbar Mohammadi Rafie-ról!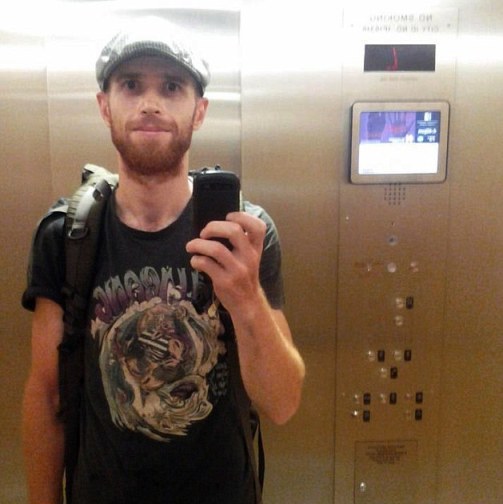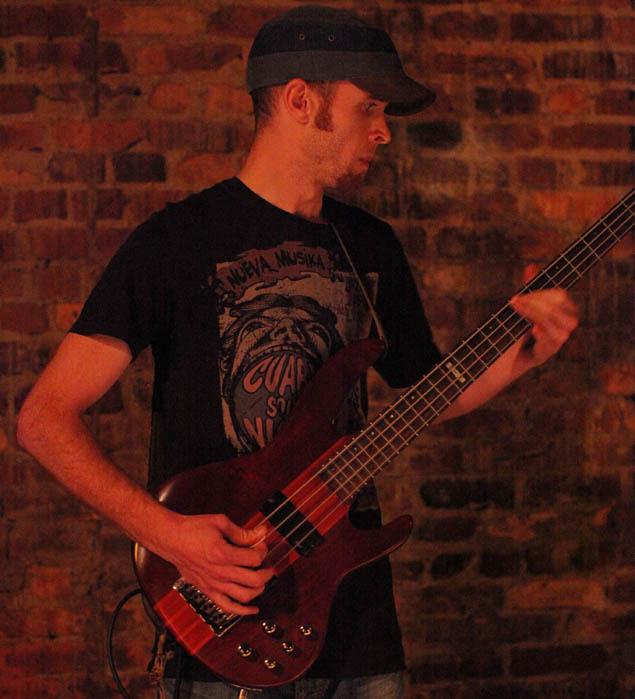 a Free Keys 2010-es sajtófotóinak jobb szélén az egyik áldozat, Arash Farzamand és gyilkosa egymás mellett állnak!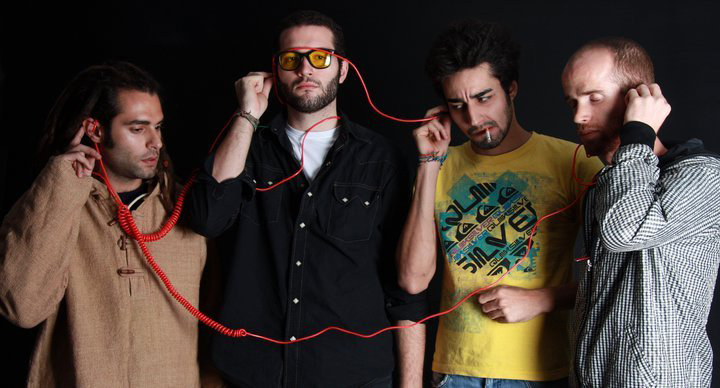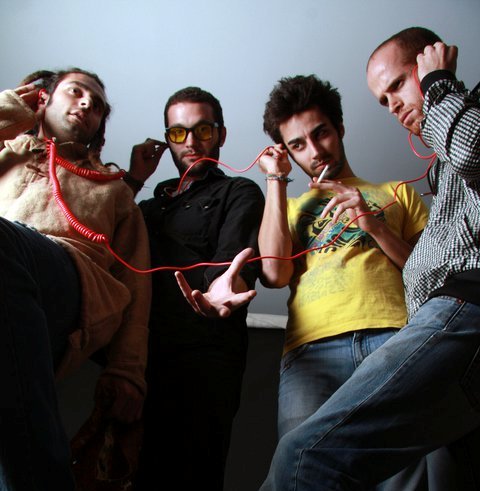 _
egy Free Keys-koncertkép 2012 márciusából, háttérben a két elhunyt zenésszel, előtérben a zenekarvezető Pooya Hosseinivel, akit a legfrissebb jelentések szerint Akbar szintén megpróbál lelőni, de a dulakodás közben nem találta el: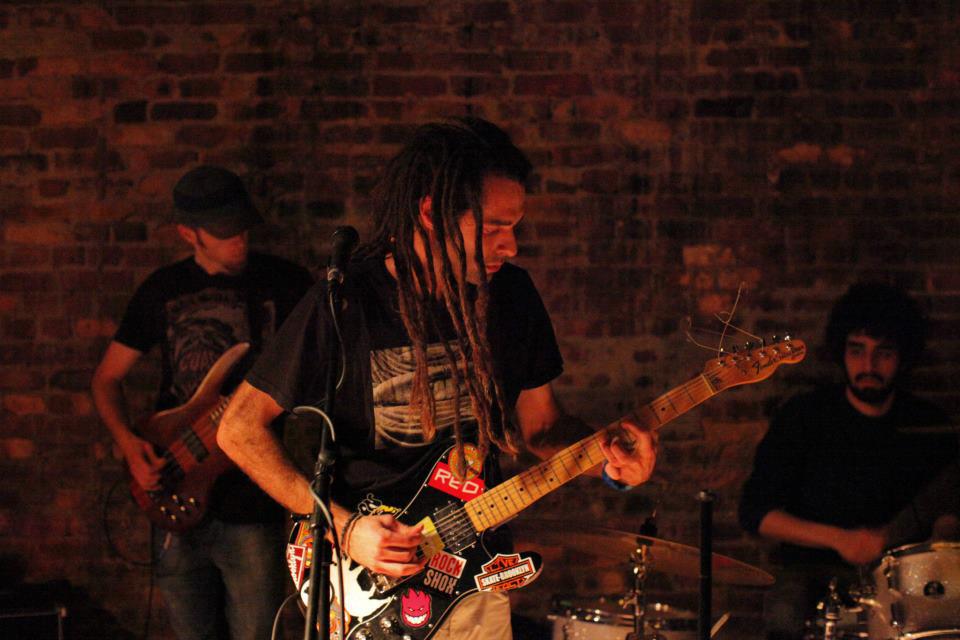 egy Free Keys-stúdióvideó 2011-ből, mikor a zenekar még Isztambulban élt:
http://facebook.com/thefreekeys


a 2008-ban forgatott Perzsa macskák egyik jelenetében a Yellow Dogs-tagok New Century című szerzeményüket játsszák teheráni próbatermükben:
a This City című dal már Amerikában forgatott klipje:
egy másik videó szintén 2012-ből, a Converse számára készült Dance Floor című dal felvételeiről:
a Yellow Dogs a texasi SXSW fesztiválon egy 2011-es MTV-kisfilmben:
egy 2009-es CNN-riport az akkor még Teheránban működő zenekarral, 1:30-tól:
egy Always című szólódal a meggyilkolt Ali Eskandariantól, aki 2012 végén és 2013 első hónapjaiban a Yellow Dogs énekese is volt, de végül nem maradt hivatalos zenekartag:

mutatóba itt a Perzsa macskák főszerepét játszó Take It Easy Hospital fiú-lány duó két száma is: a Human Jungle a filmből (ahol Yellow Dogs- és Free Keys-tagok kísérik őket), a You & Me pedig a budapesti koncertről (ahol egy brit ritmusszekció kíséretében léptek fel)
http://nytimes.com/2013/11/12/nyregion/4-dead-in-brooklyn-murder-suicide-police-say.html

http://facebook.com/Theyellowdogs
http://yellowdogsband.bandcamp.com
Déri Zsolt

FRISSÍTÉS: november 13-án a Yellow Dogs túlélői, a gitáros-énekes Siavash Karampour (Obash) és a basszista Koory Mirzeai hivatalos közleményt tettek közzé a három lelőtt zenész közös fotójának kíséretében!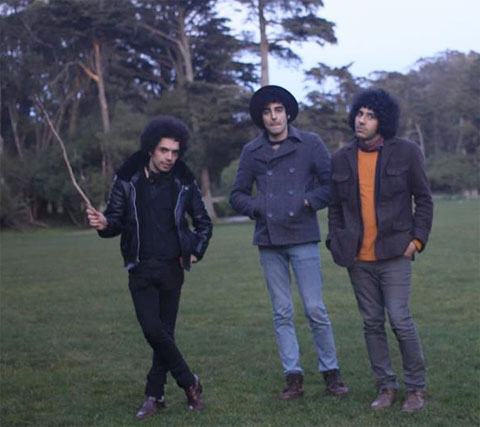 _
OFFICIAL STATEMENT:
Siavash 'Obash' Karampour and Koory Mirzeai of the band Yellow Dogs released the following statement this morning in regards to the triple homicide that occurred on the night of Monday, November 11. Two members of the band, Arash and Soroush Farazmand, were killed along with a fellow musician / friend / roommate Ali Eskandarian by an estranged former associate, Ali Akbar Mohammadi Rafie, who committed suicide following the shooting. This statement was written by the surviving band members, Obash and Koory, with the help of their manager, Ali Salehezadeh, street artists Icy and Sot and friend / musician Pooya Hosseini of the band Free Keys:
We want to extend our deepest and most sincere thanks for the overwhelming support, love and encouragement we've been shown over the past few days, in the wake of such an incredible loss. We would like to express our deepest condolences to the families of Soroush and Arash Farazmand and Ali Eskandarian, and will together share our sorrow.
Yellow Dogs and Free Keys met in Iran in 2006 with a shared vision of building a strong artistic and creative community. With all of the limitations that we faced there, we still found a way to express ourselves and create art that we believed in. We built an underground venue together so we could play shows, and forged strong bonds of friendship, love and support.
Yellow Dogs came to America in January 2010, and Free Keys joined in December 2011, with Icy and Sot arriving a year later, bringing our close-knit community together in America. Shortly after the Yellow Dogs arrived in New York, we met Ali Salehezadeh, our manager, and a few months later, fellow musician/author Ali Eskandarian - the group of us connected immediately, forming an instant bond. We rented a house together in Brooklyn, a refuge where we could pursue our dreams and make music together. Since that point almost four years ago, we've lived together, worked together, created together and fulfilled some of our wildest dreams together.
The transition between Tehran and New York was not without difficulties for Free Keys, whose bass player was unable to secure a visa in Iran. With shows already scheduled in New York, the band recruited a new member, Ali Akbar Mohammadi Rafie 'Rafi', before coming to the States. By the third show in May 2012, Free Keys decided to stop working with Rafi as a result of personal and musical differences. It became clear very quickly that he was not a natural fit within our group of friends, and his personal views conflicted with our approach to our art and to the world.
A few months later, both bands severed ties completely with Rafi and in the 14 months since then, we've had no contact with him at all. Free Keys enlisted new members and started to move in a new direction artistically, a decision that allowed drummer Arash to join his brother Soroush to play drums in the Yellow Dogs. With both bands' lineups complete, we were excited about continuing to work and create music together.
All of that ended Sunday night. Before committing suicide, Rafi shot and killed our guitar player and drummer, brothers Soroush and Arash Farazmand, and our roommate and dear friend, Ali Eskandarian, who was also a frequent guest vocalist for our band. Three days later, we're still here, still breathing but with a gaping hole in our hearts. For now it's impossible to even imagine a future without our friends, and no explanation can make sense or begin to justify what has happened to our lives. To say we are heartbroken does not come close. These are the darkest hours of our lives, we are in shock, awe, blinded with rage and paralyzed with grief. Ali Eskandarian was nearly finished with his memoir, Arash had just received political asylum from Iran and Soroush was hard at work on new Yellow Dogs material. Everything we had hoped and worked for was finally coming true...the future was so incredibly bright.
In the aftermath of these horrific events, we are left with pain, emptiness and so many questions that won't ever be answered. We wanted the world to discover us as we were: a community of musicians defined by our music, our friendships, our culture and our art. This is not the way we ever imagined the world would learn of our story.
As we face the greatest sorrow we've ever experienced, we're left with something that no one could ever take away from us - beautiful memories of our fallen brothers, friends who we love and so desperately miss. We will not forget the dreams we shared and this life that we built together - it's stronger, more permanent, more real and more full of life than any senseless, evil act could ever begin to take away from us. We will not let this disgusting brutality define us or become our story, but instead respond by creating music more passionately and with more intensity than ever before, embracing the freedom that we all dreamed would one day be ours back in Iran and play to honor those who should be playing next to us. That is who we are, and that is what we stand for, and we will strive to honor the lives of Ali, Arash and Soroush for the rest of ours.
We are currently planning a memorial service for Ali, Arash and Soroush, and will announce more details shortly. We are also organizing a benefit to help with the costs incurred by this tragedy. We would greatly appreciate if the privacy of our friends and family is respected during this difficult time. If you'd like to make a donation, you can do so here:
www.neverheardinc.com/donate
további MusicPress-posztok a Facebookon:
http://facebook.com/MusicPressBlog