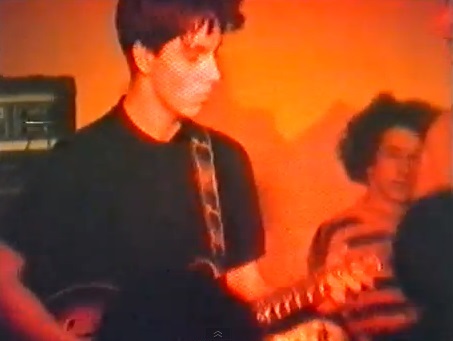 Szenzációs koncertvideó került fel a YouTube-ra a Quimby-tagok gimnáziumi együttesétől, az 1988/89-es tanévben működő dunaújvárosi Október zenekartól, melyben a három Quimby-alaptag, a gitáros Kiss Tibor, a basszista Mikuli Ferenc és az akkor még doboló Varga Livius mellett Kiss Norbert zongorázott és Hetényi Csaba énekelt, az első koncert előtti utolsó pillanatban bevett szólógitáros – és az Október névadója – pedig Tibi öt évvel idősebb bátyja, Kiss Endre volt (aki utána még a Quimby korai felállásában is együtt zenélt öccsével egészen 1994-ig, majd a Heaven Street Sevenben is játszott néhány évet). A félórás videót, melyben Október-koncertrészleteket láthatunk 1988-1989 fordulójáról, maga Endi töltötte fel YouTube-csatornájára az elmúlt éjszaka.
Kiss Endre elmondása szerint az első tízperces blokkban a zenekar második koncertje látható a fiúk iskolájában, a dunaújvárosi Dr. Münnich Ferenc Gimnáziumban, a videó hátralévő részében pedig a harmadik fellépés a Bánki Donát Szakközépiskolában, ahol a Kiss fivérek édesanyja tanított (a legelső Október-koncertről sajnos nem készült felvétel). A programban feldolgozások szerepelnek: az első tíz percben a Route 66, a Rolling Stones-féle Honky Tonk Women és a Psycho Killer a Talking Headstől (Endi beszámolója szerint a nagy videokamerát ezután le kellett állítani, akkora volt már a tombolás a nézőtéren), a 10:50-től kezdődő blokkban pedig a fenti három dal mellett Chuck Berrytől a Johnny B. Goode és a legvégén a Rolling Stones-féle Sympathy For The Devil egy részlete is hallható (a gitáros Kiss Tibi ekkoriban még csak a Nine Million Rainy Days című Jesus And Mary Chain-feldolgozásban lépett elő énekelni, de az sajnos nem szerepel ezen a videón).
(Kiss Endre további Október- és ős-Quimby-felvételek feltöltését is tervezi, és majd azok is felkerülnek ide frissítésként.)
FRISSÍTÉS: 24 órán belül megérkezett a harmadik Október-koncert videofelvételének folytatása is, a Sympathy For The Devil maradéka után Boys Don't Cry (The Cure), Satisfaction (Rolling Stones), Party Girl (U2), Szabadíts meg a gonosztól (Európa Kiadó), Tonight (Iggy Pop/ David Bowie), Blue Suede Shoes (Carl Perkins) és C'mon Everybody (Eddie Cochran) feldolgozásokkal!
FRISSÍTÉS 2: a harmadik estén felkerült a YouTube-ra a harmadik rész is, melyben a C'mon Everybody (Eddie Cochran), The Passanger (Iggy Pop), April Skies (The Jesus And Mary Chain), Around And Around (Chuck Berry), Walking The Dog (Rufus Thomas), Mocskos idők (Európa Kiadó) és Whole Lotta Shakin' Goin' On (Jerry Lee Lewis) feldolgozások szerepelnek, a ráadás pedig a Palermo Boogie Gang-alapító Hagyó Béla által írt Büdös a lábam, bébi című dal Kiss Endre előadásában!
FRISSÍTÉS 3: november 10-én este felkerült a koncert utolsó 10 perce is, melyben egy kis rögtönzés után az Október újra eljátssza a Sympathy For The Devil című Rolling Stones-feldolgozást!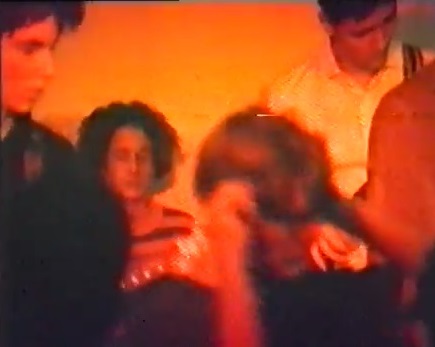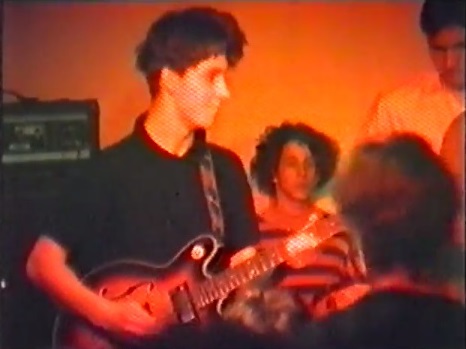 Déri Zsolt
további MusicPress-posztok a Facebookon:
http://facebook.com/MusicPressBlog