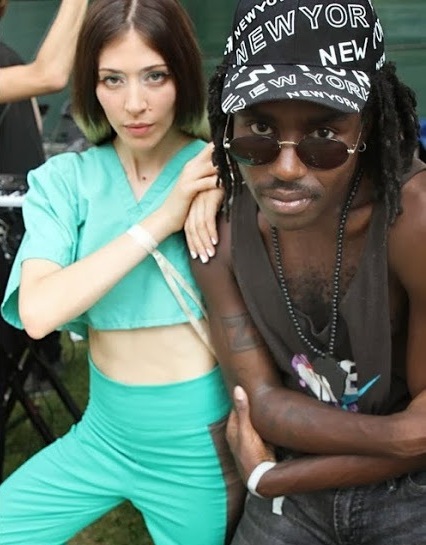 A brit Test Icicles indie zenekarból indult, Lightspeed Champion művésznév alatt szólóeladóvá lett, majd a Blood Orange projektnévre váltó Devonté Hynes már korábban is többször feltűnt Florence Welch (Florence + The Machine) mellett, de az elmúlt év során már kifejezetten popénekesnők zeneszerzőjeként és producereként brillírozott: egyszerre két briliáns popdal Sky Ferreira (Everything Is Embarrasing) és Solange számára (a Losing You című sláger után Beyoncé húgának a teljes True EP-jét is ő csinálta meg), az eredeti Sugababes-lányok Mutya Keisha Siobhan triójának visszatérő kislemezdala (Flatline), közös számok a Chairlift énekesnőjével, a képünkön látható Caroline Polachekkel (Chamakay) és a Friends-frontleány Samantha Urbanival (You're Not Good Enough)...
Ez utóbbi két dal már a második Blood Orange-albumot, a november 18-án megjelenő Cupid Deluxe-ot harangozta be, melyet Dev eleve vendéghangokkal teli kaleidoszkopikus lemeznek álmodott meg: a két frontleány mellett a Dirty Projectors-főnök David Longstreth, a Kindness projekt mögött álló Adam Bainbridge, a rapper haverok közül pedig a brit Skepta és az amerikai Despot is szerepel a New York multikulturális forgataga ihlette anyagon – melynek 11 száma (köztük Dev régi nagy kedvencének, a néhai brit Mansun együttesnek az I Can Only Disappoint U-jából készült Always Let You Down című átdolgozás) itt a MusicPress blogon is meghallgatható már két héttel a megjelenés előtt.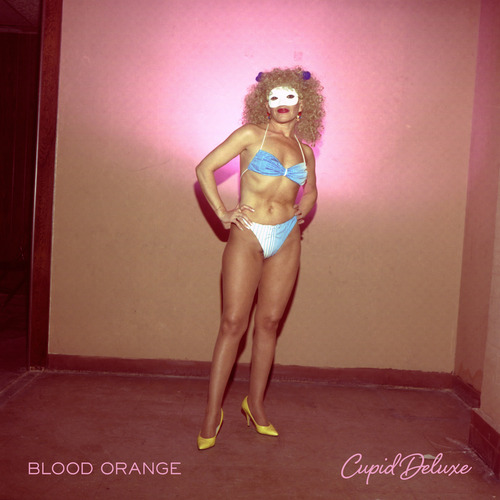 Blood Orange: Cupid Deluxe
(2013)

1. Chamakay
2. You're Not Good Enough
3. Uncle Ace
4. No Right Thing
5. It Is What It Is
6. Chosen
7. Clipped On
8. Always Let You Down
9. On The Line
10. High Street
11. Time Will Tell


a Chairlift énekesnőjével felvett Chamakay, melynek klipjében Dev az édesanyja szülőhelyére, Guyanára utazik, és ott Georgetownban találkozik 92 éves nagyapjával – életében először:
Dev és barátnője, Samantha Urbani a You're Not Good Enough című közös számukhoz egy lyric videót is igazítottak::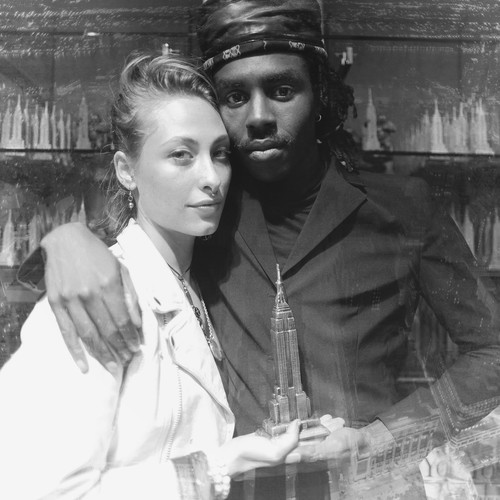 _
egy vicces kétrétegű interjú az új album születéséről:

mutatóba itt van Dev Hynes két nyári produceri munkája, a Samantha Urbani vezette Friends együttes The Way című júliusi dala...
... és a Mutya Keisha Siobhan trióval írt Flatline kislemezdal szintén júliusból:
Florence Welch és Dev Hynes az I Love It című Icona Pop-sláger feldolgozásával egy májusi Human Rights Campaign jótékonysági koncerten:

http://bloodorangeforever.tumblr.com
Déri Zsolt

FRISSÍTÉS: az új Blood Orange-album Time Will Tell című záródalának klipje!

FRISSÍTÉS 2: az albumról lemaradt West Drive című dal Samantha vokáljával!

FRISSÍTÉS 3: a Samanthával közösen énekelt You're Not Nood Enough-hoz a 2013-as lyric video után 2014. június 9-én érkezett egy igazi klip is,melyet Francis Ford Coppola unokája, Gia Coppola rendezett, aki a dalt Palo Alto című első nagyjátékfilmjében is felhasználta további Dev Hynes-kompozíciók társaságában!
további MusicPress-posztok a Facebookon:
http://facebook.com/MusicPressBlog