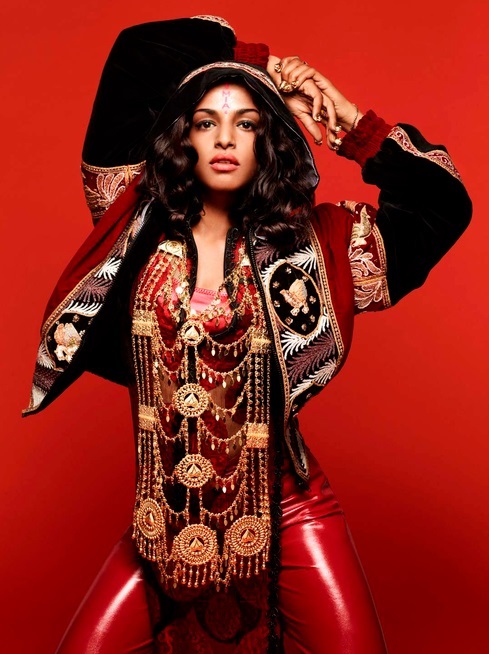 A Srí Lanka-i tamil származású brit rapper-énekesnő, M.I.A. (született: Mathangi Arulpragasam, 1975), az első albumát apjáról (Arular – 2005), a másodikat anyjáról (Kala – 2007), a harmadikat saját magáról nevezte el (Maya – 2010), és most újra ezt teszi, bár ezúttal nem bece-, hanem anyakönyvi nevét teszi lemezcímmé. A 2012 januárjában megismert első kislemezsláger, a díjnyertes klipet kapó Bad Girls óta az új album megjelenése folyamatosan csúszott (időközben M.I.A. az aTENTion című dallal, egy Kenzo-divatbemutatóhoz összeállított nyolcperces mixszel és a Bring The Noize videoklipjével is előállt, sőt még egy Doobie munkacímű vicces demó is előkerült tőle), ám november 4-én már tényleg boltokba kerül a Matangi címre keresztelt új nagylemez, melynek két szerzeményében a kanadai R&B-sztár The Weeknd is vendégszerepel – és a 15 számos anyag már itt a MusicPress blogon is meghallgatható megjelenés előtt. (FRISSÍTÉS: pár órával az után, hogy kitette az új dalait YouTube-csatornájára, a politikus kiállásáról jól ismert M.I.A. a New York-i Terminal 5 klubban lemezbemutató koncertet is tartott, melyet nem más nyitott meg egy óriási vászonra kivetítve, mint a WikiLeaks-alapító Julian Assange, aki Skype-on jelentkezett be Ecuador londoni nagykövetségéről, ahol másfél éve él menekültként – képgaléria a cikk alján!)
az album dalsorrendje: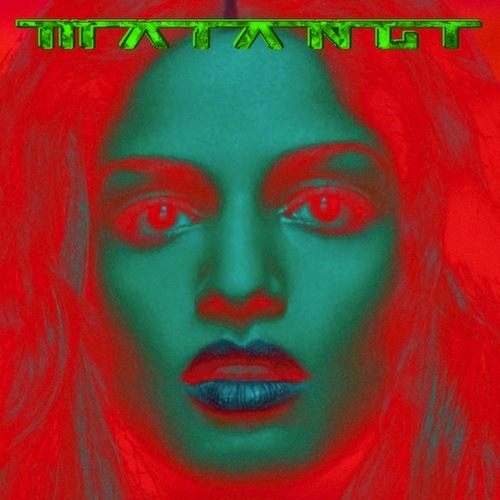 01. Karmageddon
02. MATANGI
03. Only 1 U
04. Warriors
05. Come Walk With Me
06. aTENTion
07. Exodus
08. Bad Girls
09. Boom Skit
10. Double Bubble Trouble
11. Y.A.L.A 
12. Bring The Noize
13. Lights
14. Know It Ain't Right
15. Sexodus
a Bring The Noize  júliusi klipje:

Julian Assange bejelentkezése a New York-i lemezbemutatón!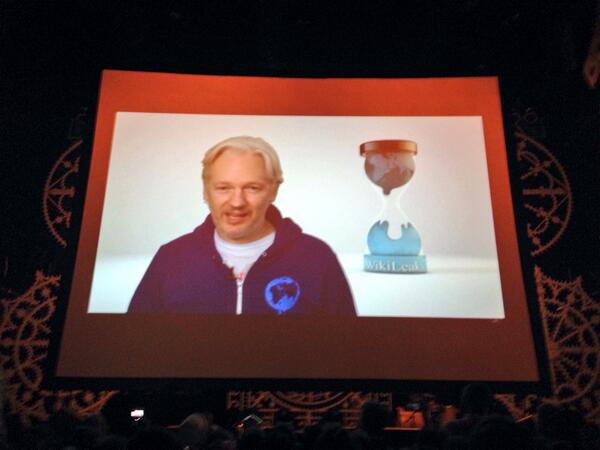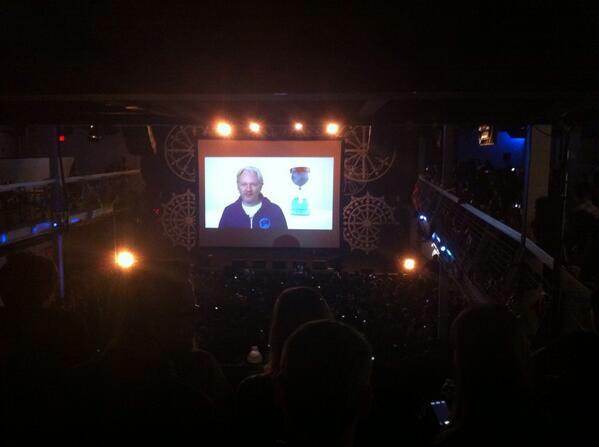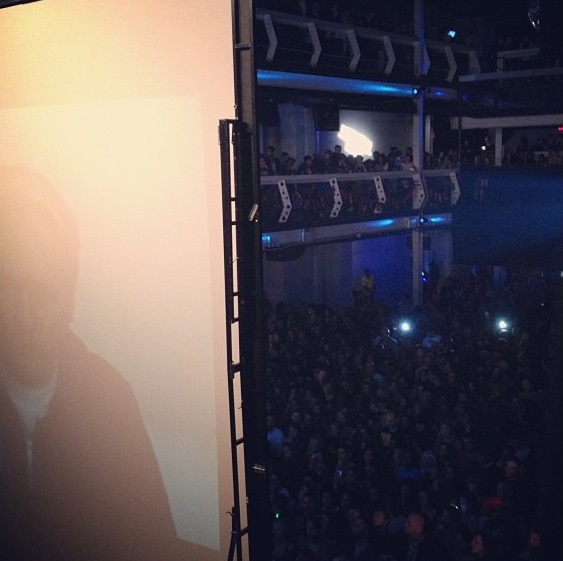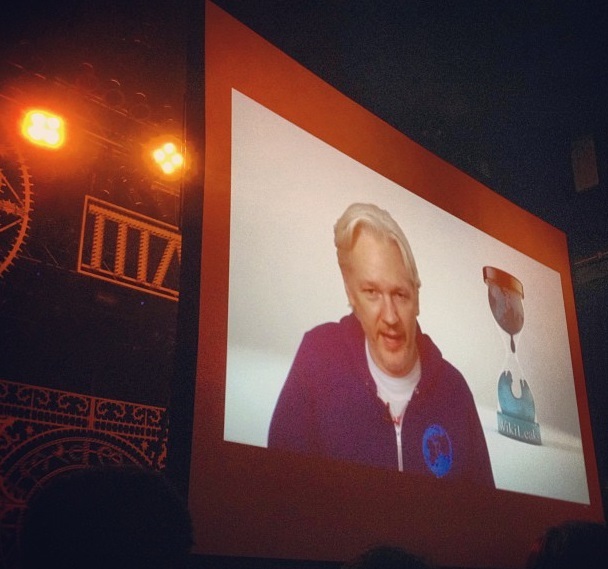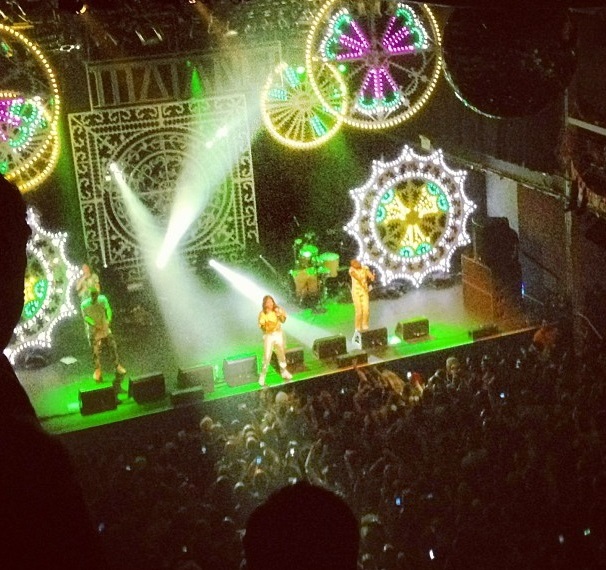 _
M.I.A. már 2010 végén tisztelgett a WikiLeaks előtt az ingyen letölthetővé tett Vicki Leekx című mixtape-jével, mely már a Bad Girls korai verzióját is tartalmazta:

"The World" 1:58
"Bamboo Go" 0:58
"Illy Girl" 0:46
"Super Tight" 1:27
"Let Me Hump You" 2:10
"WWW/Meds/Feds" 1:57
"Steppin/Up" 1:01
"Go at It" 1:32
"Vicki Intermission" 0:20
"Gen -N-E-Y" 3:05
"Bad Girls" 2:13
"Dutch Dutch" 0:19
"Marsha/Britney" 2:16
"Tamil Beat Munchi" 1:17
"Listen Up" 2:48
"Mudersounds Munchi" 2:30
"Overdrive" 3:12
"You My Love" (featuring Rosaly) 3:08
"Get Around" 3:28
Déri Zsolt
FRISSÍTÉS 2: a Matangi albumról a Y.A.L.A november 15-én kapott klipet!

FRISSÍTÉS 3: december 3-án a Matangi albumhoz a Spotify oldalán közzétettek egy Trouble Again című bónuszdalt is, mely testvérdarabjához, a Double Bubble Trouble-hoz hasonlóan a brit Shampoo csajduó 1994-es slágerét, a Trouble-t idézi meg!
további MusicPress-posztok a Facebookon:
http://facebook.com/MusicPressBlog