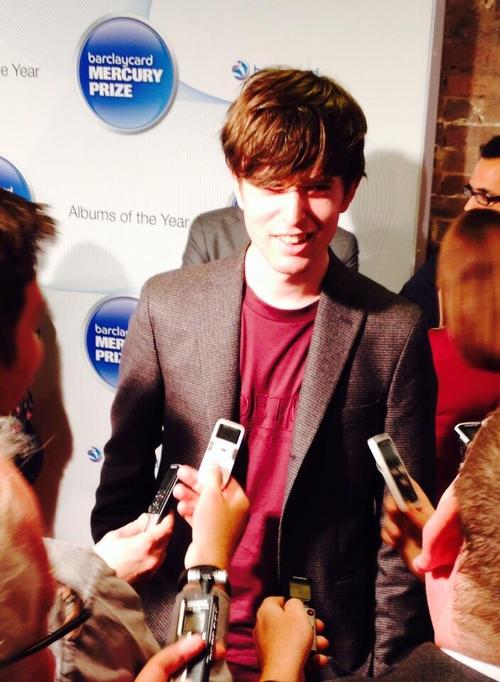 A Brit-szigetek legjobb albumáért járó Mercury Prize-t idén a 25 éves angol dalszerző-producer-énekes James Blake nyerte Overgrown című második nagylemezéért ma este Londonban, a camdeni Roundhouse-ban tartott díjátadó gálaesten.
A brit és ír újságírók, zenészek és zeneipari szakemberek szavazatai alapján összeállított lista 12 jelöltje között az Arctic Monkeys, David Bowie, a Disclosure, a Foals, Jake Bugg, Jon Hopkins, Laura Marling, a Rudimental, a Savages és a Villagers is szerepelt, de a fogadóirodák legutolsó kimutatása szerint a fekete zongorista-énekesnő, Laura Mvula volt a legnagyobb esélyes – a tíztagú zsűri mai döntése mégis Blake mellett szólt. A 20 ezer font pénzjutalommal (és annál jóval értékesebb hírveréssel) járó díjat 1992 őszén adták át először (a Primal Screamnek a Screamadelica albumért), a legutóbbi rendezvényen pedig az Alt-J együttes nyert An Awesome Wave című 2012-es bemutatkozó nagylemezével.

a 2013-as jelöltek eladási és listaeredményei, korábbi nevezéseik száma: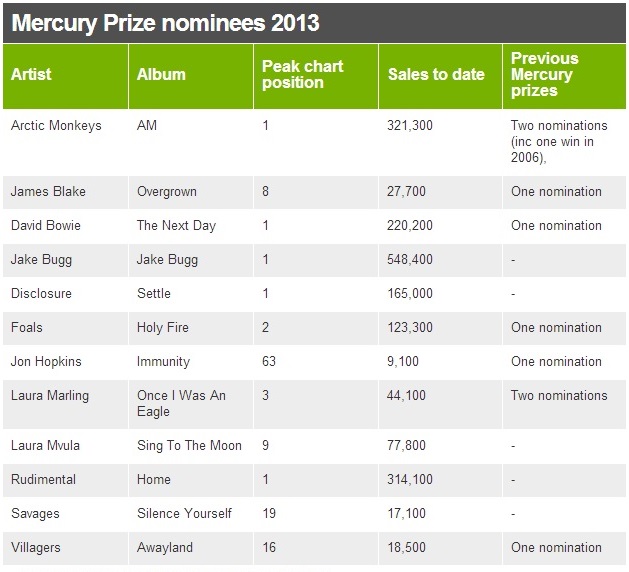 _
előzetes áttekintés a 12 jelöltről:

a győztes James Blake-lemez, az Overgrown album itt hallható elejétől végéig:
Overgrown
I Am Sold
Life Round Here
Take A Fall For Me
Retrograde
DLM
Digital Lion
Voyeur
To The Last
Our Love Comes Back
Blake október közepén bemutatott legfrissebb videoklipje a Life Round Here új verziójához, Chance The Rapper vendégszereplésével, Nabil rendezésében:

FRISSÍTÉS: James Blake köszönőbeszéde a díjátadón!
http://www.jamesblake.com
http://www.mercuryprize.com
Déri Zsolt
további MusicPress-posztok a Facebookon:
http://facebook.com/MusicPressBlog