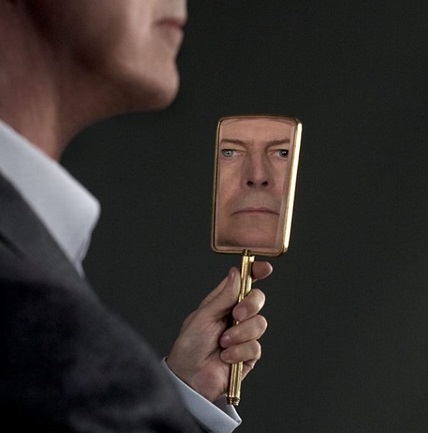 David Bowie ma hajnalban közzétett egy trükkös-tükrös új fotót, és a képaláírásban jó hír(ek?) érkezését ígérte. Hogy a ma esti londoni Mercury Prize-gálán debütáló videoklip mellett (melyet a díjra jelölt The Next Day album Love Is Lost című dalának James Murphy-remixéhez ígazított) meglepetés-fellépésre vagy netán turnébejelentésre is számíthatunk-e, még nem tudni, de az már biztos, hogy a 66 éves énekestől – akinek hangját legutóbb az Arcade Fire új albumának, a Reflektornak a címadó dalában hallhattuk – idén még kapunk további felvételeket is.
Bowie az év elejétől nyár végéig már négy klippel (Where Are We Now?, The Stars Are Out Tonight, The Next Day, Valentine's Day) megpörgette remek visszatérő albumát, most ősszel pedig újra kiadja azt egy box set formájában, eddig dobozban maradt további új anyagokkal kibővítve: a november 4-én megjelenő háromlemezes The Next Day Extra az eredeti 14 számos CD és az említett négy klipet egybegyűjtő DVD mellett egy 10 számos bónuszlemezt is tartalmaz. Ez utóbbin az album márciusi deluxe kiadásának három bónuszdala (So She, Plan, I Take You There) és két remix (a tízperces James Murphy-féle Love Is Lost átirat és az I'd Rather Be High-ból készült Venetian Mix) mellett még öt stúdiófelvétel szerepel (a japán kiadás bónuszaként már ismert God Bless The Girl, továbbá négy eddig kiadatlan szerzemény) – és ezek a bónuszdalok itt a MusicPress blogon már a kiadvány hivatalos megjelenése előtt meghallgathatók!
Atomica
The Informer
Like A Rocket Man
Born In A UFO
God Bless The Girl
Love Is Lost (Hello Steve Reich Mix By James Murphy For The DFA)
az album márciusi deluxe kiadásának végén is hallhatunk három bónuszdalt:
0:00 The Next Day
03:26 Dirty Boys
06:25 The Stars (Are Out Tonight)
10:22 Love Is Lost
14:21 Where Are We Now?
18:29 Valentine's Day
21:33 If You Can See Me
24:44 I'd Rather Be High
28:29 Boss Of Me
32:39 How Does The Grass Grow
36:02 (You Will) Set The World On Fire
40:35You Feel So Lonely You Could Die
48:45 Heat
+
53:10 So She
55:41 Plan
57:43 I'll Take You There

az újrakiadás beharangozó kisfilmje: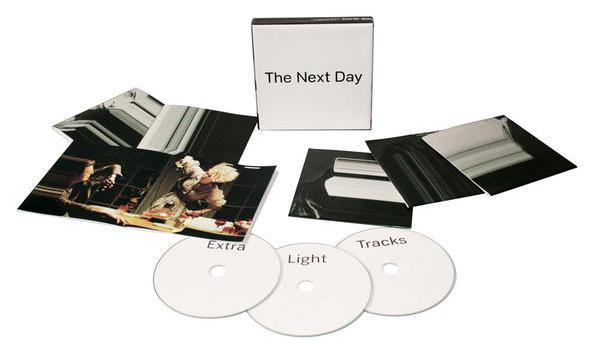 _
a Valentine's Day júliusban bemutatott klipje a kiadvány DVD-jéről:
a hajnalban közzétett új Bowie-fotó Jimmy Kingtől, teljes pompájában: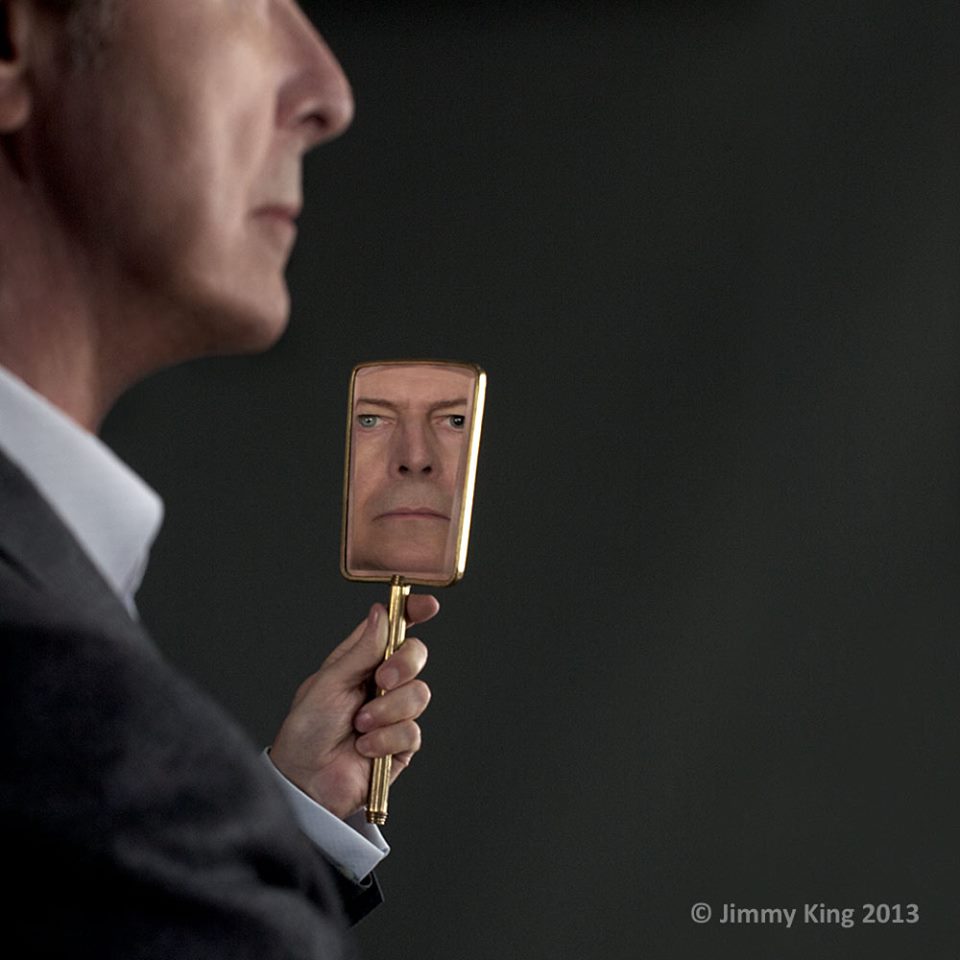 Déri Zsolt
további MusicPress-posztok a Facebookon:
http://facebook.com/MusicPressBlog

FRISSÍTÉS: itt az utolsó hiányzó bónuszdal, az I'd Rather Be High (Venetian Mix)!
Ez pedig Bowie közelgő velencei Vuitton-reklámfilmjének beharangozója!