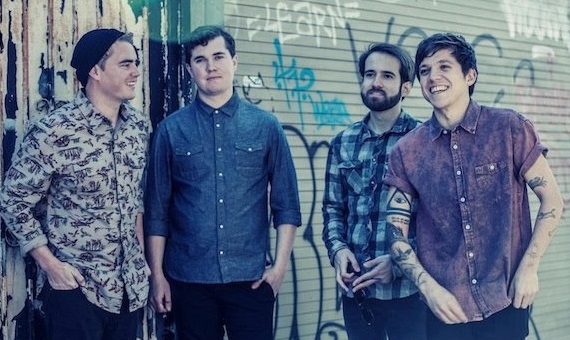 Az előző évtizedforduló egyik indie rock sikercsapata, a floridai West Palm Beach-ből indult Surfer Blood már Astro Coast című 2010-es debütálásnak évében átszerződött a nagy Warner kiadóhoz (és már azon az őszön láthattuk például az Interpol bécsi koncertjének előzenekaraként is), de a 2011-es Tarot Classics EP négy száma még a független Kanine Recordsnál jött ki, és végül három és fél év is eltelt a második albumig. A gitáros-énekes John Paul Pitts vezette kvartett rajongása a Pixies (és a Pixies-rajongó Weezer) iránt már kezdettől nyilvánvaló volt, de a Pixies előzenekaraként való turnézás és a Pixies-producer Gil Nortonnal való stúdiómunka eredményeként nyilvánvalóan ez a hatás lett a meghatározó az új albumon is. Az elődjénél jóval csiszoltabb Pythons című tízszámos power pop anyag – melyet a Demon Dance című nyitó kislemezdal és remek klipje harangozott be – június 10-én jelenik meg, de az NPR-premier után pár órával már itt a MusicPress blogon is meghallgatható egy teljes héten át.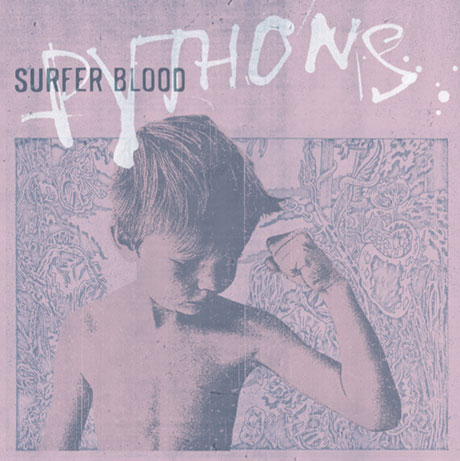 FRISSÍTÉS: az album aYouTube-on!
1. Demon Dance
2. Gravity
3. Weird Shapes
4. I Was Wrong
5. Squeezing Blood
6. Say Yes To Me
7. Beyond the Grave
8. Needles and Pines
9. Slow Six
10. Dark 1000s

ráadásként itt a 2011-es Tarot Classics EP négyszámos anyaga...
1. I'm Not Ready
2. Miranda
3. Voyager Reprise
4. Drinking Problem
...és a teljes 2010-es Astro Coast album is, élén a Floating Vibes és Swim klipdalokkal:
1. Floating Vibes
2. Swim
3. Take It Easy
4. Harmonix
5. Neighbour Riffs
6. Twin Peaks
7. Fast Jabroni
8. Slow Jabroni
9. Anchorage
10. Catholic Pagans
ez pedig a Territorial Pissings című Nirvana-dal feldolgozása 2011-ből:

a Demon Dance klipje, a Dum Dum Girls-basszistalány Malia James rendezésében:
Déri Zsolt
további MusicPress-posztok a Facebookon:
http://facebook.com/MusicPressBlog