A groteszk új Disclosure-klip és Big Boi balesetének koncertvideója után jöjjön egy tartalmasabb néznivaló: az idei Sziget Fesztiválra új műsorral visszatérő ausztrál Empire Of The Sun a június 14-én megjelenő második nagylemezének, az Alive című klipslágerrel beharangozott Ice On The Dune-nak a dalait a Sydney-i Operaház színpadán mutatja be a nagyvilágnak, és a közvetítés itt a MusicPress blogon is egyenes adásban nézhető!
FRISSÍTÉS: a közvetítés teljes felvétele egy ideig még visszanézhető a fenti lejátszón, ahol a 11. percnél kezdődik maga a koncert, az alábbi számokkal!

Lux (új dal)
DNA (új dal)
Standing On The Shore
Breakdown
We Are The People
Concert Pitch (új dal)
Celebrate (új dal)
Ice On The Dune (új dal)
Swordfish Hotkiss Night

Walking On A Dream
Tiger By My Side

Alive (új dal)

beharangozó interjú Luke Steele frontemberrel: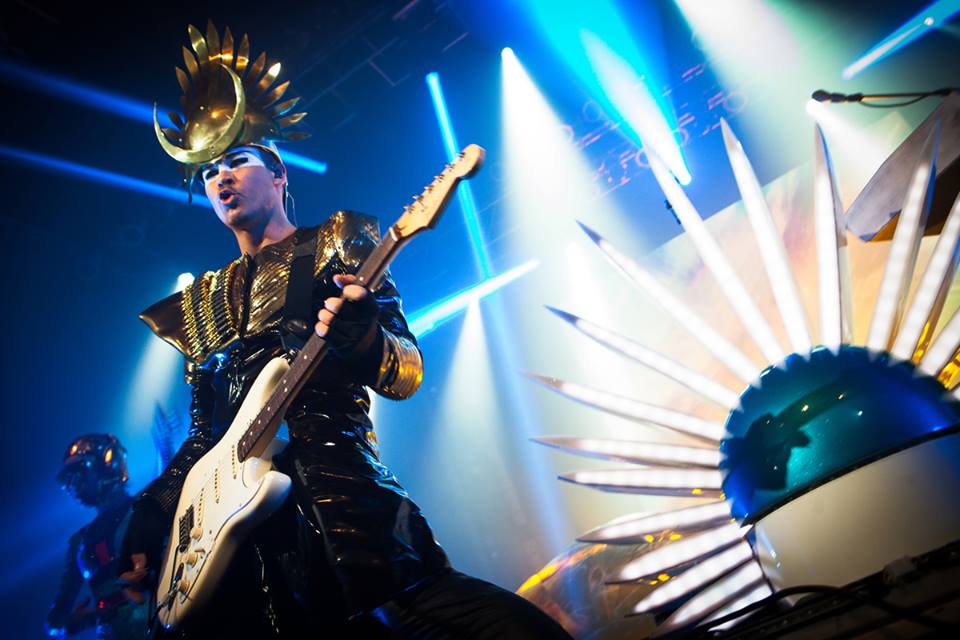 http://empireofthesun.com

Déri Zsolt
FRISSÍTÉS: a koncerten bemutatott új szerzemények közül a DNA című második kislemezdal június 10-én stúdióverzióban is megérkezett...
...és pár órával később már az egész album elérhetővé vált az együttes által közzétett SoundCloud-lejátszón!


1. "Lux"
2. "DNA"
3. "Alive"
4. "Concert Pitch"
5. "Ice on the Dune"
6. "Awakening"
7. "I'll Be Around"
8. "Old Flavours"
9. "Celebrate"
10. "Surround Sound" 
11. "Disarm"
12. "Keep a Watch"

további MusicPress-posztok a Facebookon:
http://facebook.com/MusicPressBlog