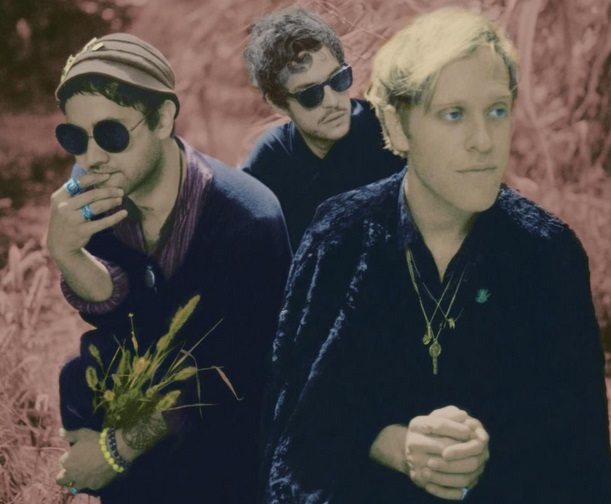 Nagyon szépen alakul az A38 Hajó őszi koncertszezonja: az elmúlt pár napban bejelentett Fallulah (szeptember 11.) és New Model Army (október 14), illetve a már pár hónapja kihirdetett Amanda Palmer (november 10.) és Crystal Fighters (november 13.) után most az új-zélandi Ruban Nielson dalszerző-gitáros-énekes vezette – és mellette egy amerikai ritmusszekcióra épülő – Unknown Mortal Orchestra nevét is beírhatjuk a naptárunkba november 18-ra! A 2011-es címnélküli albumával feltűnt portlandi bázisú pszichedelikus trió az idén februárban megjelent – és itt a MusicPress blogon is meghallgatható – II sorszámú lemeze és a Swim And Sleep (Like A Shark) botrányos klipje mellett már egy briliáns Sky Ferreira-remixe, illetve a Foxygen és Wampire együttesekkel közös tavaszi koncertkörútja kapcsán is szóba került itt az elmúlt hónapokban (ez utóbbi haverzenekarnak a lemezén az Unknown Mortal Orchestra szőke basszistája, Jake Portrait volt a producer), de most, hogy a nagy siker miatt a világturnét egészen az év végig meghosszabbították, az őszi új állomások közé Budapest is bekerülhetett.

itt egy teljes UMO-koncert az amszterdami Paradisóból, 2013 februárjából:
budapesti koncert oldala:
http://www.a38.hu/hu/program/unknown-mortal-orchestra-us-nz
http://www.unknownmortalorchestra.com
Déri Zsolt
FRISSÍTÉS: május 29-én az új Unknown Mortal Orchestra-album From The Sun című dalához is érkezett egy felkavaró klip!
további MusicPress-posztok a Facebookon:
http://facebook.com/MusicPressBlog