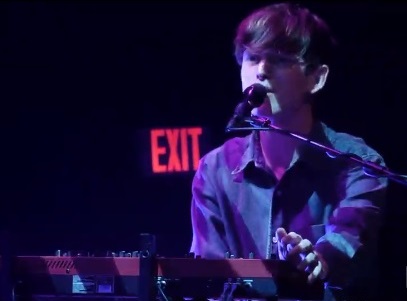 A poszt-dubstep producerből briliáns dalszerző-énekessé előlépő angol James Blake április elején megjelent második albumához a Retrograde, Voyeur és a címadó Overgrown hipnotikus klipjei után újabb vizuális kiegészítőt kapunk: az elmúlt hetekben Amerikában turnézó 24 éves zenész – akinek ma éjszakai fellépése is élő egyenes adásban nézhető a Primavera fesztiválról – május 19-én éjszaka a washingtoni 9:30 Clubban adott egy több mint másfél órás koncertet, melyet teljes egészében rögzítettek, és az NPR oldalán pár órája közzétett HD minőségű videofelvétel itt a MusicPress blogon is megtekinthető.
A klubkoncerten Blake a gyönyörű új lemez anyagának több mint felét előadta két zenésztársa kíséretében, de az első album érintésével visszanyúlt egészen korai kislemezeinek és EP-inek anyagáig is (Air & Lack Thereof, CMYK, Klavierwerke), és persze Feisttől (Limit To Your Love), Joni Mitchelltől (A Case Of You) és saját apjától, James Litherlandtől (The Wilhelm Scream) átdolgozott kislemezdalait is eljátszotta.
"Air & Lack Thereof"
"I Never Learnt To Share"
"To The Last"
"Lindisfarne"
"I Am Sold"
"CMYK"
"Our Love Comes Back"
"Digital Lion"
"Unluck"
"Limit To Your Love"
"Klavierwerke"
"Overgrown"
"Voyeur"
"Retrograde"
"The Wilhelm Scream"
"A Case Of You"

május eleji fellépés David Letterman műsorában a Retrograde című dallal: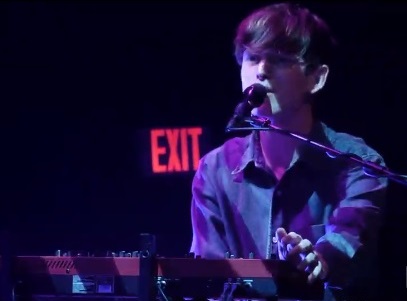 Déri Zsolt
további MusicPress-posztok a Facebookon:
http://facebook.com/MusicPressBlog