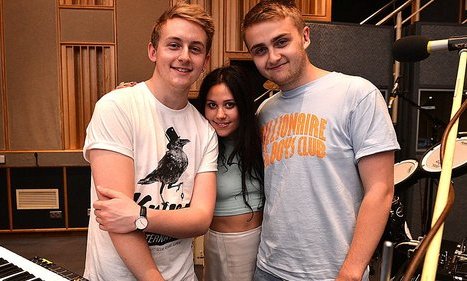 A Disclosure testvérduó tegnap a BBC Radio 1 adásában bemutatott egy új dalt a június 3-án megjelenő Settle című első albumáról F For You címmel, de Guy és Howard Lawrence további két felvételt is rögzítettek a rádió Maida Vale-i stúdiójában: Eliza Doolittle-lel közösen előadták aktuális slágerüket, a You & Me-t, és feldolgozták Ralphi Rosario 1987-es chiacagói house klasszikusát, a You Used To Hold Me-t is Natalie Duncan énekesnővel. A három friss BBC-felvétel itt hallható.
F For You
You & Me (feat. Eliza Doolittle)
You Used To Hold Me (feat. Natalie Duncan)

a You Used To Hold Me egy tavalyi előadása:

az album dallistája és borítója:
Disclosure: Settle (2013)

01 Intro
02 When A Fire Starts To Burn
03 Latch [ft. Sam Smith]
04 F for You
05 White Noise [ft. AlunaGeorge]
06 Defeated No More [ft. Ed Mac]
07 Stimulation
08 Voices [ft. Sasha Keable]
09 Second Chance
10 Grab Her
11 You & Me [ft. Eliza Doolittle]
12 January [ft. Jamie Woon]
13 Confess to Me [ft. Jessie Ware]
14 Help Me Lose My Mind [ft. London Grammar]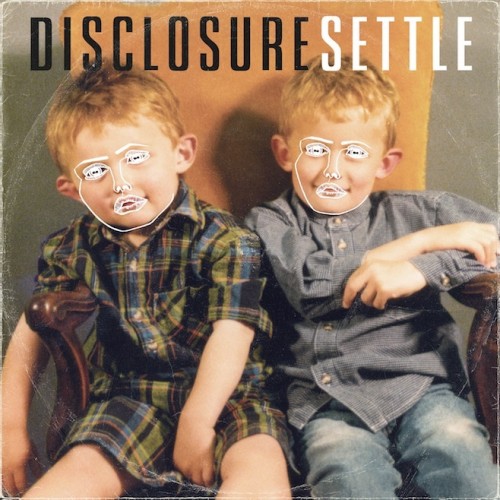 Déri Zsolt
FRISSÍTÉS: május 23-án When A Fire Starts To Burn címmel egy újabb számot is bemutattak a közelgő albumról!
FRISSÍTSÉS 2: május 28-án az F For You stúdióverzióját is közzétették!

további MusicPress-posztok a Facebookon:
http://facebook.com/MusicPressBlog