A Flaming Lips az itt a MusicPress blogon is végighallgatható The Terror album megjelenése óta eltelt másfél hónapban már két korhatáros klipet is bemutatott (a Bon Iverrel közös Ashes In The Airhez és a Phantogram duóval felvett You Lusthoz), de közben egymás után tette közzé azokat a performance videókat is, melyeket a zenekar vizuálfelelőse, George Salisbury és az ő Delo Creative brigádja forgatott élőben április 9-én Oklahoma Cityben egy zárt körű bulin. Négy élő klipet rögzítettek a fantasztikus új turnédíszletben, főleg az új album számaihoz (a pár nappal korábban David Letterman műsorában is eljátszott Look... The Sun Is Rising nyitódalhoz, a kislemezen is megjelent Try To Explainhez és a címadó szerzeményhez), de mostanra megérkezett az utolsó videó is, melyet az aktuális turnéműsorba bevett David Bowie-feldolgozáshoz, a "Heroes"-hoz készült (Bowie a saját The Next Day kisfilmje és Chris Hadfield űrhajós Space Oddity verziója után tehát egy héten belül már a harmadik szerzeményéhez kap klipet). A Flaming Lips négyrészes videosorozata itt látható egyben a felvezető német nyelvű konferansztól a katartikus zárásig.
1. Look... The Sun Is Rising
2. Try To Explain
3. "Heroes"
4. The Terror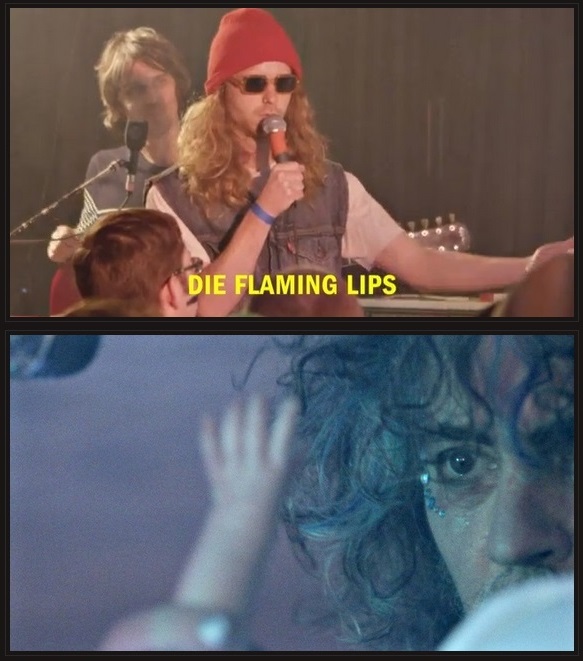 Déri Zsolt
FRISSÍTÉS: a cikk publikálása után pár órával a zenekar Jimmy Fallon műsorában lépett fel, ahol Wayne Coyne villódzó csövekkel a testén csaknem meztelenül énekelte a Bowie-feldolgozást!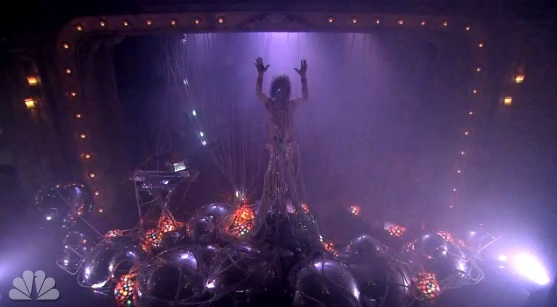 további MusicPress-posztok a Facebookon:
http://facebook.com/MusicPressBlog