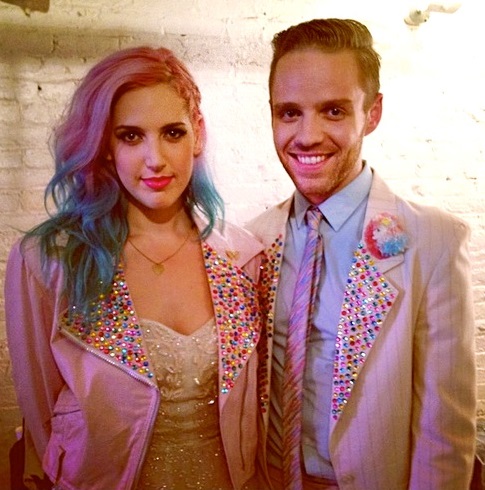 A Hurricane című perfekt popdallal pont egy éve feltűnő, majd Tumblr-oldalán a Candy Bar Creep Show című négyszámos szeptemberi EP további dalait (Bones, Dark Doo Wop, Ash Tree Lane) is pulikáló MS MR projekt tagjai sokáig titkolták személyazonosságukat, de ma már tudjuk, hogy a New York-i fiú-lány duó énekesnője az a bizonyos Lizzy Plapinger, aki 2008-ban a Vassar elit főiskola 19 éves hallgatójaként megalapította a Neon Gold Records minikiadót, mely többek közt a Passion Pit és Marina And The Diamonds első kislemezeit, vagy a Haim első amerikai maxiját is megjelentette. A londoni születésű Lizzy a kiadóhoz producernek jelentkező egykori főiskolai ismerősével, az idahói Max Hershenow-val indította saját együttesét, melynek modern szintis popzenéjében a páros nagy közös kedvencének számító Florence + The Machine hatása is érezhető. 2013-ban a Fantasy című új kislemeztől kezdve már briliáns klipjeikkel is harcba szálltak és az innen-onnan összevagdosott found footage videók után áprilisban a Hurricane-hez is készült egy rendes kisfilm (a tavalyi Twin Shadow-remix mellé pedig pár napja egy Chvrches-remix is), pár órája pedig a HypeMachine oldalán közzétették a lenyűgözően sikerült első MS MR-album, a május 13-án boltokba kerülő Secondhand Rapture teljes anyagát, mely már itt a MusicPress blogon is meghallgatható.
FRISSÍTÉS: a lemez megjelenésnek napján az együttes dalonkénti vizuálok, animációk és videók kíséretében is közzétette az teljes albumot, így a Secondhand Rapture ebben a Seconhand Captures című verzióban már nem csak végighallgatható, de akár -nézhető is!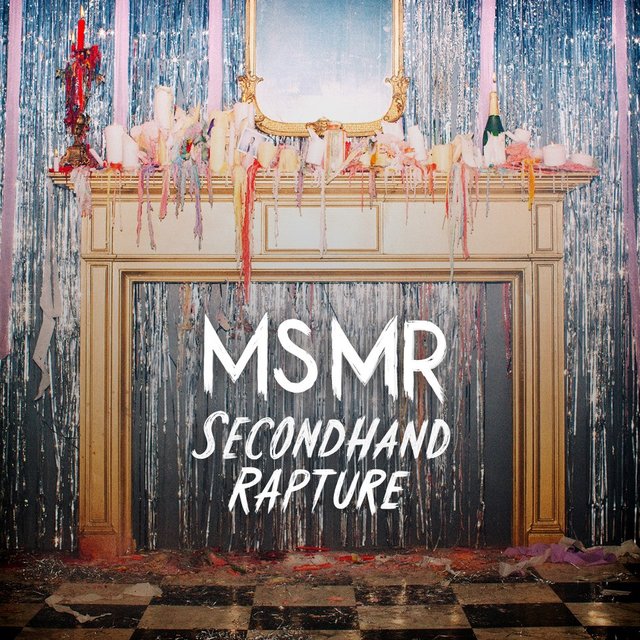 MS MR: Secondhand Rapture

1. "Hurricane" 3:46
2. "Bones" 4:15
3. "Ash Tree Lane" 3:13
4. "Fantasy" 3:28
5. "Dark Doo Wop" 2:53
6. "Head Is Not My Home" 3:33
7. "Salty Sweet" 3:12
8. "Think Of You" 3:26
9. "Twenty Seven" 3:39
10. "BTSK" 3:27
11. "No Trace" 3:16
12. "This Isn't Control" 3:58

a Fantasy februárban bemutatott videoklipje:
a Hurricane áprilisi klipje...
...2012-es első found footage videója...
...élő előadása...
... és két remixe, egy friss a Chvrches triótól és egy tavalyi Twin Shadow-tól:

Lizzy és Max nagyon örülnek duójuk első CD-jének: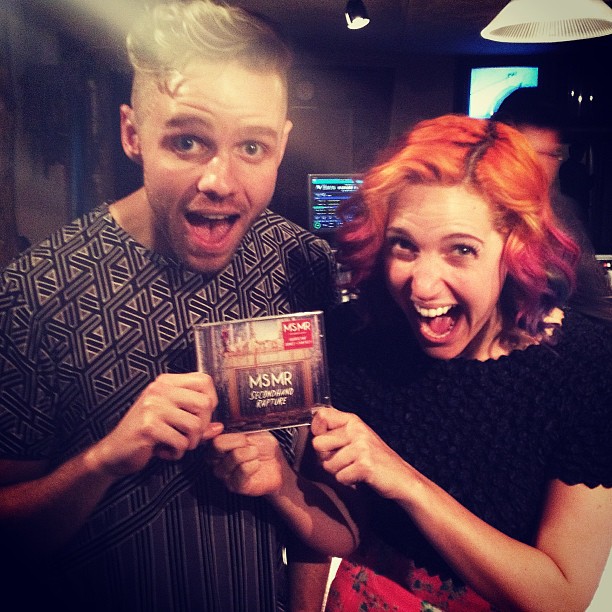 http://msmrsounds.com
http://msmrmusic.tumblr.com
Déri Zsolt
FRISSÍTÉS: május 16-án a duó David Letterman műsorában is előadta a Hurricane-t!
további MusicPress-posztok a Facebookon:
http://facebook.com/MusicPressBlog