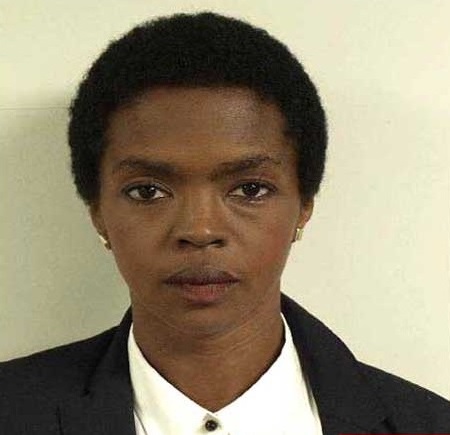 A kilencvenes évek második felének méltán legünnepeltebb, legsikeresebb rapper-énekesnője, Lauryn Hill – aki a Fugees 1996-os The Score albumából és halmozottan Grammy-díjas The Miseducation of Lauryn Hill című 1998-as első szólólemezéből is 15-20 millió példány között adott el – a 2000-es évekre szétesett és megzavarodott: spirituális útkeresése közben nem volt képes elkészíteni második szólóalbumát, csupán 2001-es MTV Unplugged fellépésének egy szál gitáros koncertfelvétele és pár elszórt dal jelent meg tőle hivatalosan (a turnéjával 2005-ben Pozsonyig is eljutó Fugees-reunió nagy terveiből sem lett semmi). Most is csak egy börtönbüntetés elkerülése miatt kötött új lemezszerződést és adott ki új felvételt: az előző évtizedben be nem fizetett adók miatt 2012 nyarán letartóztatott hatgyermekes művésznő 2013. május 6-án áll legközelebb bíróság elé, és még az ítélethirdetés előtt bizonyítania kell elszántságát anyagi ügyei rendezésére. A második Lauryn Hill-stúdióalbum elé beígért öt felvezető dal közül tehát itt az első, de inkább csak a düh süt belőle, mint a hajdani zsenialitás.

az elmúlt 10 évben hivatalosan megjelent mindhárom Lauryn Hill-szólófelvétel – The Passion (2004), Lose Myself (2007), Repercussions (2010) – meghallgatható itt egybegyűjtve:

a művésznő legfrissebb üzenetei az új dalról és az új lemezszerződésről: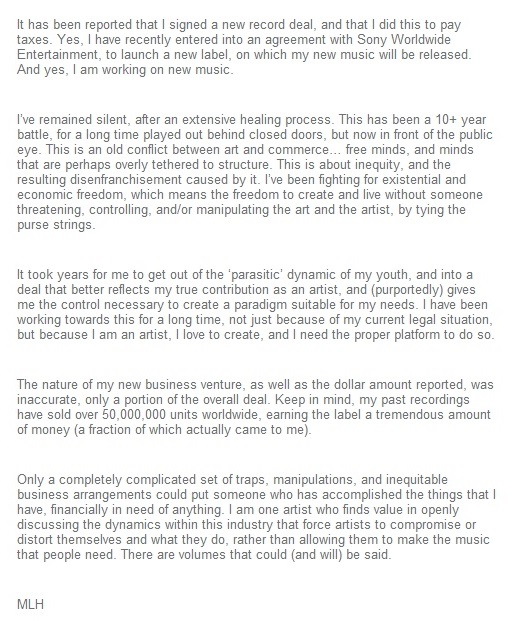 http://mslaurynhill.tumblr.com
http://twitter.com/MsLaurynHill
http://www.lauryn-hill.com
est.hu-lemezkritika a legutóbbi albumhoz:
http://est.hu/cikk/24690/lauryn_hill_mtv_unplugged_20

Déri Zsolt
FRISSÍTÉS: május 6-án kihirdették az ítéletet, mely szerint Lauryn Hill három hónap börtönbüntetést (plusz még három hónap házi őrizetet) kapott!


további MusicPress-posztok a Facebookon:
http://facebook.com/MusicPressBlog