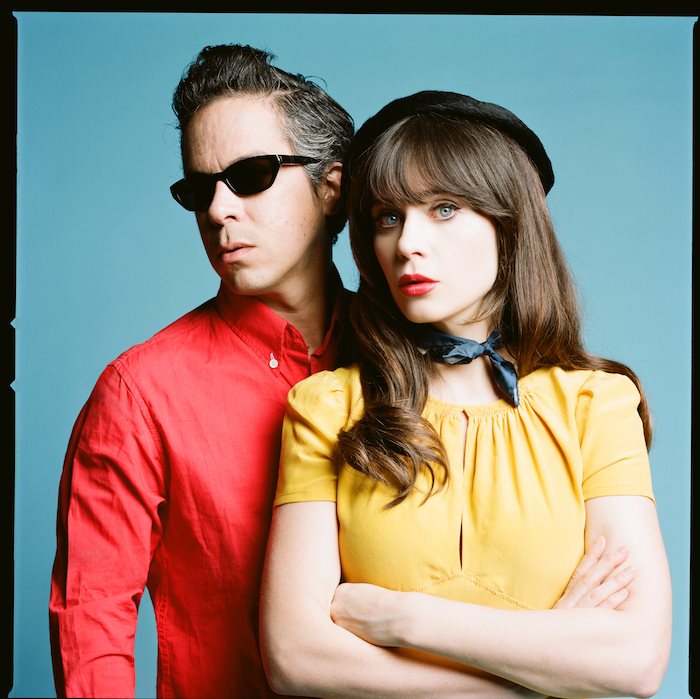 Az 1980-as születésű amerikai színésznő, Zooey Deschanel, aki az elmúlt évtized filmszerepei (Majdnem híres, Az "Igazi", Galaxis útikalauz stopposoknak, Az igenember, 500 nap nyár stb.) 2011 óta a New Girl – Új lány tévésorozat címszereplőjeként egy nagyságrenddel növelte ismertségét, már régóta folytat párhuzamos énekesnői karriert: a billentyűs hangszereken és ukulelén játszó művésznő saját maga írja hatvanas évekbeli hangzásban megálmodott dalait, ám azokat duóban, a gitáros-hangszerelő-producernek felkért M. Ward (született: Matthew Stephen Ward, 1973) társaságában She & Him név alatt jelenteti meg. Itt a MusicPress blogon legutóbb az A Very She & Him Christmas című karácsonyi lemezük feldolgozásaival szerepeltek, de most új Deschanel-szerzeményekkel térnek vissza: a Volume One (2008) és Volume Two (2010) után a Volume 3 album Amerikában május 7-én (Európában 13-án) került a boltokba, de az NPR rádióhálózat oldalán pár órája közzétett 13+1 számos anyag itt már megjelenés előtt meghallgatható.
FRISSÍTÉS: az NPR-stream már nem működik, de az album felkerült a YouTube-ra!
1. "I've Got Your Number, Son" 3:07
2. "Never Wanted Your Love" 3:13
3. "Baby" 3:15
4. "I Could've Been Your Girl" 3:11
5. "Turn to White" 4:22
6. "Somebody Sweet To Talk To" 3:02
7. "Something's Haunting You" 2:52
8. "Together" 4:06
9. "Hold Me, Thrill Me, Kiss Me" 2:44
10. "Snow Queen" 2:32
11. "Sunday Girl" 3:04
12. "London" 2:28
13. "Shadow Of Love" 2:42
14. "Reprise (I Could've Been Your Girl)" 1:49

Zooey és M. Ward a lemez felvételei idején egy video chat során egy harmincas évekbeli dzsessz sztenderdet énekelnek a nézőknek:
Déri Zsolt
FRISSÍTÉS: a Never Wanted Your Love május 10-én David Letterman műsorában!
FRISSÍTÉS 2: május 21-én az I Could've Been Your Girl című dalhoz videoklip is érkezett, ráadásul maga Zooey rendezte!
további MusicPress-posztok a Facebookon:
http://facebook.com/MusicPressBlog