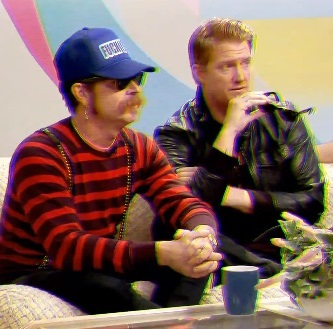 Josh Homme az elmúlt évtizedben minden Queens Of The Stone Age-sorlemez után egy-másfél évvel kiadott egy albumot másik zenekarától, az Eagles Of Death Metaltól is, melyben dobosként és társszerző-producerként segíti régi cimboráját, Jesse "The Devil" Hughes gitáros-énekest – és ez most sem lesz másképp! A duó a 2008-as Heart On óta nem jelentkezett új lemezzel, de a bajszos frontember – aki már nálunk is többször koncertezett az együttes Homme nélküli turnéfelállásával – az elmúlt hetekben megújította a zenekari honlapot, Let's do this felirattal kirakott egy Josh-sal közös duófotót a Facebookra, majd egy interjúban elárulta, hogy az új QOTSA-album felvételeinek befejezése utáni napokban Josh Homme és ő már el is kezdték a számok összerakását a negyedik EODM-lemezhez, és szándékuk komolyságát most megerősítette az Antiquiet oldalnak is, ahol az együttes archívumából még egy eddig kiadatlan stúdiófelvételnek, az It's So Easy című Guns N' Roses-szám feldolgozásának is megtartotta a premierjét.
A dolog pikantériája, hogy a GNR és az EODM egyszer közös turnéra is indult 2006-ban, de az elégedetlen Axl Rose már egyetlen előzenekari fellépés után kidobta a bugis garázs-rockban utazó Eagles Of Death Metalt és el is nevezte gúnyosan Pigeons Of Shit Metalnak, amit azóta Hughes büszkén a karjára is tetováltatott és még zenekari pólót is nyomatott hozzáillő galambos logóval!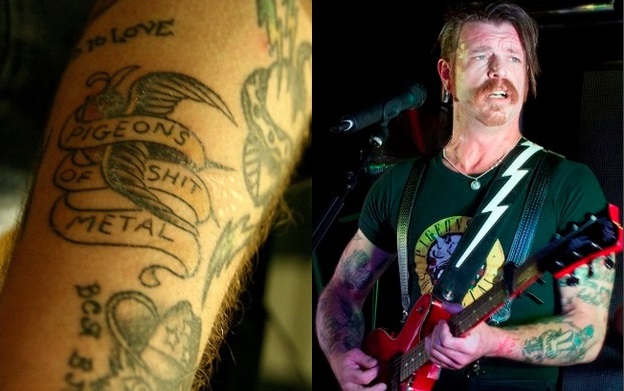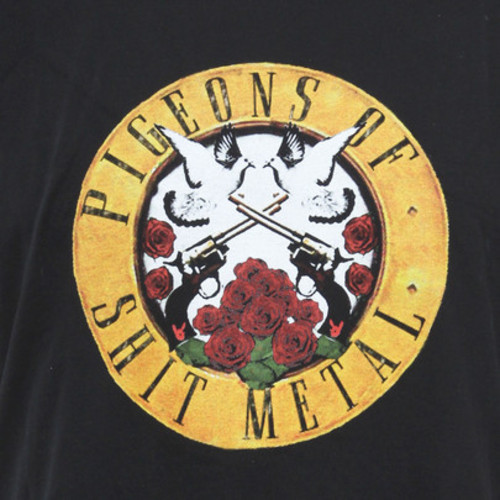 -
a Let's do this feliratú fotó a zenekar Facebook-oldaláról: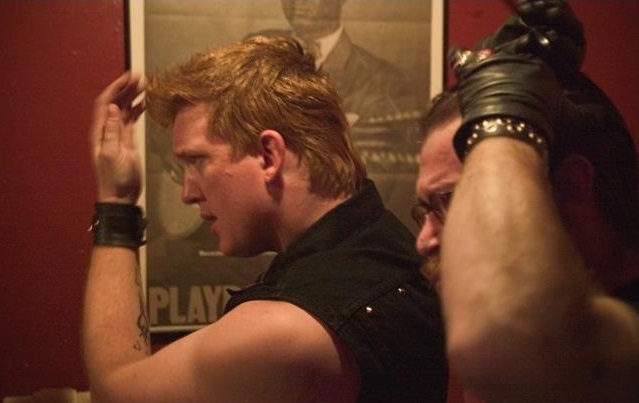 -
további érdekesség, hogy Josh Homme és Jesse Hughes (a közös haver Jack Black társaságában) elmentek a földönkívüli emberevő óriásszörny Gorburger talk show-jába is, és a Warner Sound hivatalos YouTube-csatornáján március óta futó második szezonban pár héten belül sorra kerül a nekik szentelt adás, melyben nemcsak beszélgetnek, de zenélnek is, így – amint azt az alábbi előzetes is mutatja – Josh-t a dobok mögött láthatjuk: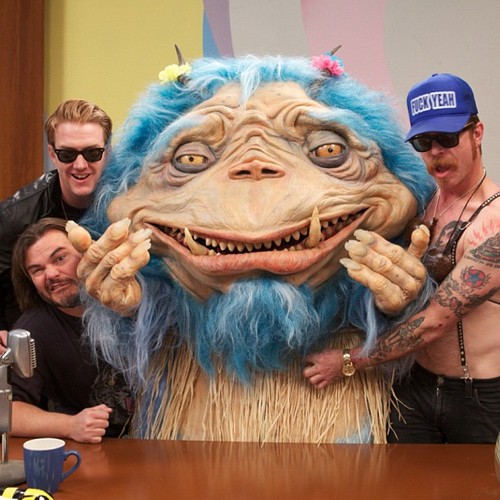 http://www.facebook.com/Gorburger
a tavaly indult The Gorburger Show eddigi (többek között Henry Rollinsnak, Flea-nek, Andrew W.K.-nek, a Tegan And Sara testvérduónak, a Mars Volta és Flaming Lips frontembereinek szentelt) epizódjai itt láthatók
Déri Zsolt
FRISSÍTÉS: május 13-án megérkezett az Eagles Of Death Metal és Jack Black szereplésével készült The Gorburger Show epizód videója is, melynek végén az együttes az I Only Want You című régi dalát adja elő!


további MusicPress-posztok a Facebookon:
http://facebook.com/MusicPressBlog