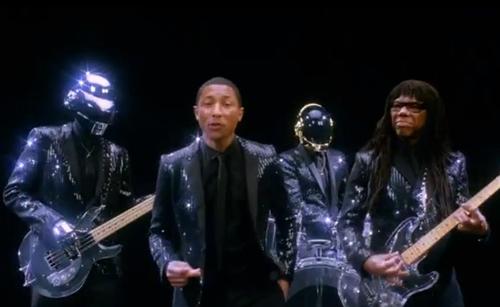 Alig egy nappal az után, hogy a Random Access Memories című közelgő új Daft Punk-album január óta tartó kampányának – és a lemez sztárvendégeit bemutató videosorozatnak – a részeként közreadták a Chic-vezér Nile Rodgersszel forgatott kisfilmet, a francia robotemberek a Coachella fesztivál kivetítőin a reklámblokkban már be is mutattak egy bő egyperces részletet a legendás fekete amerikai gitáros-producerrel közös Get Lucky című számukból, melyben nem más énekel, mint a Neptunes producerduónak és az abból kinőtt N.E.R.D. együttesnek a vezére, Pharrell Williams. A Chic által fémjelzett klasszikus diszkó-funk legjobb pillanatait a Daft Punk retrofuturista módján megidéző és a szexközpontú dalszöveghez a huncut Pharrelltől kellően szexi éneket kapó kislemezdal eredetileg április 15-én jelent volna meg, de némi csúszás (és az egy-másfél percnyi hasznos anyagból így-úgy összevagdosott hamis verziók tömkelege) után rádiós körökből most pár perce kiszivárgott egy olyan változat, amiben már végre teljes (és nem kétsoros) verzék hallhatók.
FRISSÍTÉS: íme, itt az április 19-én magyar idő szerint reggel 6-kor az iTunes oldalán közzétett hivatalos Radio Edit verzió, ami csak minimális eltérést mutat a másfél nappal korábban kiszivárgott változattól!

http://itunes.apple.com/us/album/get-lucky-radio-edit-feat./id636967993

a Saturday Night Live legutóbbi adásában sugárzott egyperces kliprészlet-reklám:
Pharrell kisfilmje az album közreműködőit bemutató videosorozatban:

a május 17-én megjelenő lemez borítója és számlistája, amiből látható, hogy a Get Lucky teljes albumverziójában hatperces lesz:
Daft Punk: Random Access Memories (2013)
1. "Give Life Back to Music" (featuring Nile Rodgers and Paul Jackson, Jr.) – 4:34
2. "The Game of Love" (instrumental) – 5:21
3. "Giorgio by Moroder" (featuring Giorgio Moroder) – 9:04
4. "Within" (featuring Chilly Gonzales) – 3:48
5. "Instant Crush" (featuring Julian Casablancas) – 5:37
6. "Lose Yourself to Dance" (featuring Pharrell Williams and Nile Rodgers) – 5:53
7. "Touch" (featuring Paul Williams) – 8:18
8. "Get Lucky" (featuring Pharrell Williams and Nile Rodgers) – 6:07
9. "Beyond" (lyrics by Paul Williams) – 4:50
10. "Motherhood" (instrumental) – 5:41
11. "Fragments of Time" (featuring Todd Edwards) – 4:39
12. "Doin' It Right" (featuring Panda Bear) – 4:11
13. "Contact" (featuring DJ Falcon) – 6:21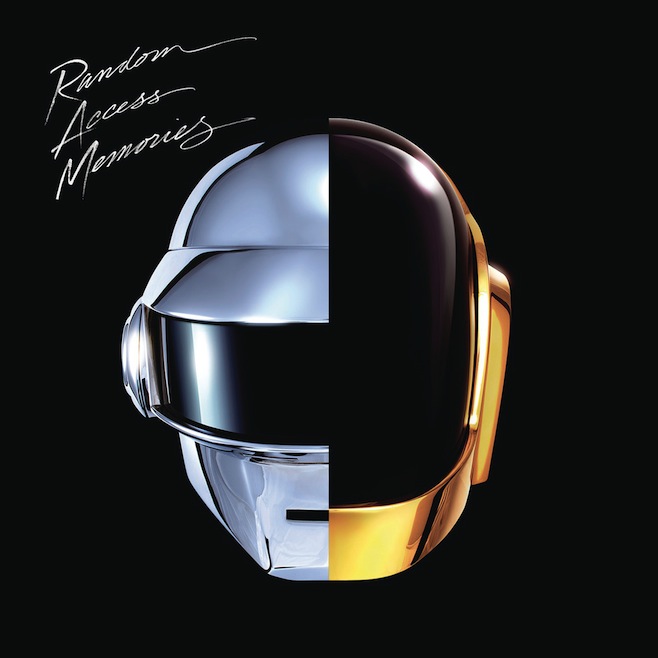 -
a Daft Punk-tagok, mint Yves Saint Laurent-modellek!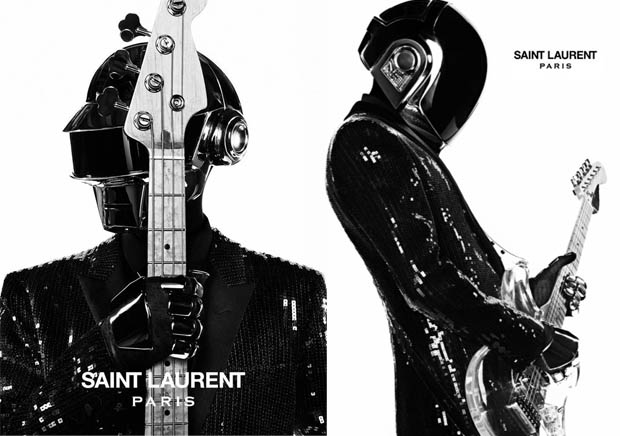 ráadásként itt van még egy aktuális sikerdal Pharrell közreműködésével, a Blurred Lines című Robin Thicke-szám, melyben a fehér énekes és a rapper T.I. mellett társszerző-producer hősünk is feltűnik harmadikként: 
http://randomaccessmemories.com
Déri Zsolt