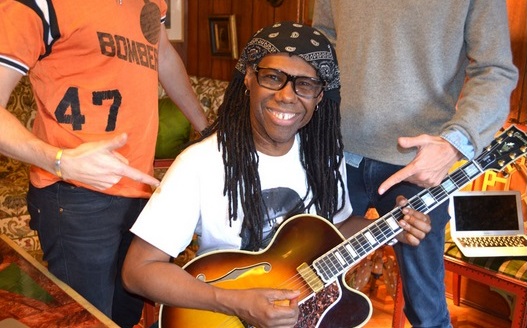 A Daft Punk május 17-én megjelenő Random Access Memories albumának bámulatosan kidolgozott felvezető kampányában a francia robotduó a lemez neves közreműködőinek is szentel egy kisfilmsorozatot, melyben a diszkóisten Giorgio Moroder és a house producer Todd Edwards után harmadikként a funk egyik nagy hőse, az amerikai gitáros-dalszerző-producer Nile Rodgers következik, aki épp a napokban kapott a BBC-től is egy egyórás életmű-áttekintő dokumentumfilmet The Hitmaker címmel – és van is mit áttekinteni!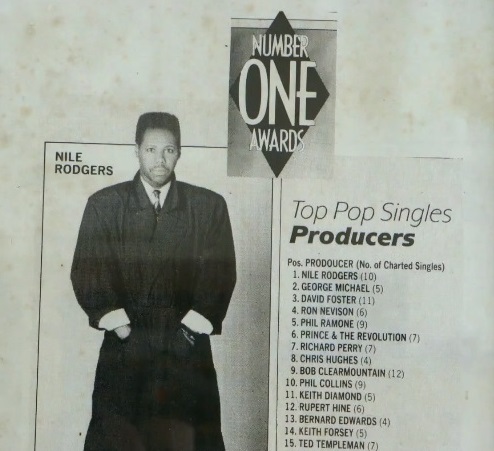 Az 1952-es New York-i születésű Rodgers még a hetvenes évek végén, a diszkókorszakban futott be a néhai Bernard Edwards basszusgitáros társaságában alapított Chic nevű funk-diszkó zenekarral (Le Freak, I Want Your Love, Good Times stb.) és a Sisters Sledge-nek írt slágerekkel (We Are Family, Lost In Music, He's The Greatest Dancer), majd gitáros-producerként a nyolcvanas évek számos multiplatina sikeralbumánál bábáskodott (Diana Ross: Diana, David Bowie: Let's Dance, Madonna: Like A Virgin, Duran Duran: Notorious, The B-52's: Cosmic Thing), de életműve óriási hatással volt más stílusokra is a korai hiphoptól a modern francia house-ig. Ja, és pár éve még a rákot is legyőzte!
a teljes egyórás BBC-dokumentumfilm itt látható:

a Daft Punk-kollaboráció kapcsán készült kisfilm Nile Rodgersről, aki a videó végén még a Random Access Memories album egyik dalának gitártémáját is eljátssza:

a sorozat további részei Giorgio Moroder és Terry Edwards közreműködéséről:
Déri Zsolt
FRISSÍTÉS: a Coachella fesztiválon egy másfél perces kliprészlettel harangozták be a közönségnek a Nile Rodgers és Pharrell Williams közreműködésével készült visszatérő Daft Punk-kislemezdalt, mely várhatóan április 15-én jelenik meg és sejthetően a Get Lucky címet viseli!

FRISSÍTÉS 2: az album közreműködőinek szentelt videosorozatban a következő epizód, az április 15-én közzétett negyedik rész természetesen Pharrellről szól!
Április 24-én megérkezett az Animal Collective-tag Panda Bear kisfilmje is!
Április 30-án megjött Chilly Gonzales epizódja is a sorozatból!
A május 7-én bemutatott hetedik részben egy francia kolléga, DJ Falcon (polgári nevén: Stéphane Quême) mesélt a duóval való közös munkáról!
A május 10-én érkezett nyolcadik részben Paul Williams nyilatkozik!