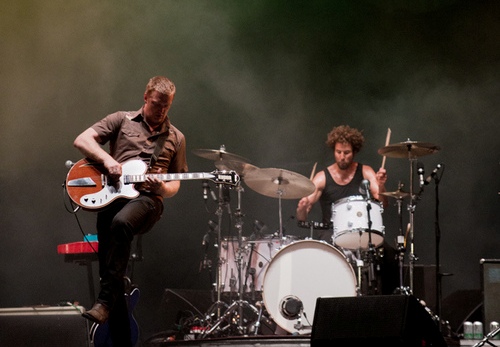 A Queens Of The Stone Age júniusban megjelenő ... Like Clockwork albumának első beharangozó számát koncertverzióban már hallhattuk és láthattuk március végén az új dobossal, Jon Theodore-ral adott São Pauló-i fellépésen a Lollapalooza Brasil fesztiválon, de most megérkezett a My God Is The Sun stúdióverziója is, melynek Josh Homme-ék egy külön honlapot is szenteltek.

az is kiderült, hogy a ...Like Clockwork album június 3-án jelenik meg, ilyen borítóval: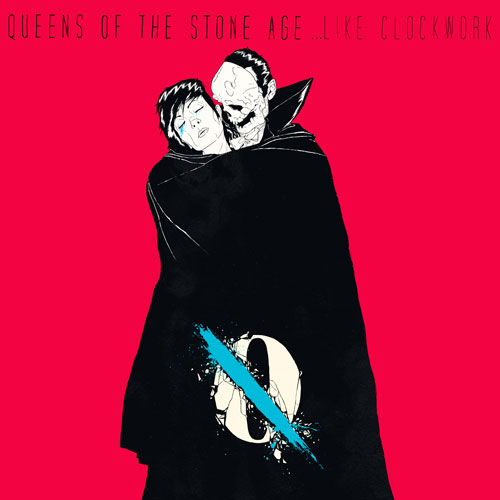 -
a lemezcég sajtóanyagában már a lemez dallistája is szerepelt:
1. Keep Your Eyes Peeled
2. I Sat By The Ocean
3. The Vampyre of Time and Memory
4. If I Had A Tail
5. My God Is The Sun
6. Kalopsia
7. Fairweather Friends
8. Smooth Sailing
9. I Appear Missing
10. ...Like Clockwork

ez pedig egy friss zenekarkép: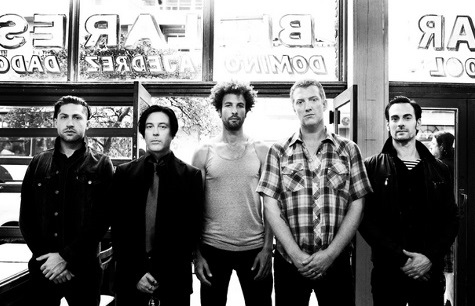 Déri Zsolt
FRISSÍTÉS: május 5-én éjjel az Adult Swim csatornán leadtak egy animációs reklámklipet az I Appear Missing című dal félperces részletével!