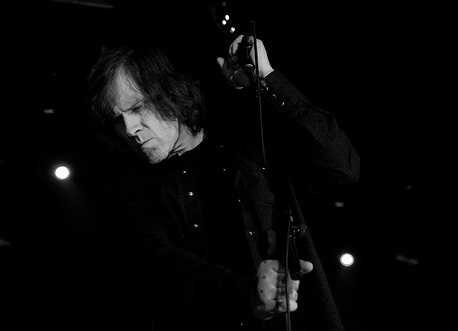 A Mad Season nevű seattle-i grunge szupergruppot a Screaming Trees-dobos Barrett Martin, a Pearl Jam-gitáros Mike McCready és basszista haverja, John Baker Saunders alakította 1994-ben az Alice In Chains énekesével, Layne Staley-vel, de az utóbbi két tagot az ezredfordulón elvitte a heroin, így 1995-ös Above albumnak végül sosem lett folytatása. Martin és McCready a klasszikus lemezt azonban most újra kiadták kibővített formában, három olyan bónuszdallal, melyeknek 1996 táján született, de annak idején ének nélkül maradt alapjaira régi cimborájuk, az eredeti 1995-ös albumon is közreműködő Mark Lanegan írt és énekelt fel szöveget. A három szám, a Locomotive, a Slip Away és a R.E.M.-gitáros Peter Buckkal közösen komponált Black Book Of Fear a tegnapi lemezmegjelenés után már itt a MusicPress blogon is meghallgatható.
Locomotive
Black Book Of Fear
Slip Away

a teljes 1995-ös Mad Season-album (melyen Mark Lanegan az I'm Above és Long Gone Day című dalokban szerepel társszerző-énekesként) és ráadásként a szintén 1995-ben kiadott Live EP:
0:01 Wake Up
7:38 X-Ray Mind
12:50 River of Deceit
17:55 I'm Above
23:39 Artificial Red
29:56 Lifeless Dead
34:25 I Don't Know Anything
39:27 Long Gone Day
44:17 November Hotel
51:28 All Alone

--- Live ---
55:42 River of Deceit
1:00:50 I Don't Know Anything
1:06:35 X-Ray Mind
1:12:50 All Alone
1:17:05 November Hotel
a Long Gone Day élő előadása Lanegan és Staley énekével egy 1995-ös koncerten:

egy friss kisfilm, melyben McCready és Martin az újrakiadásról mesélnek: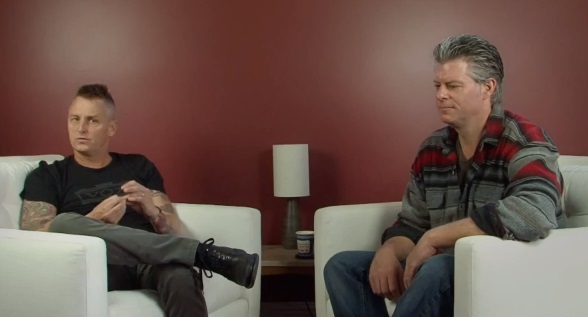 Mark Langeant júniusban a Queens Of The Stone Age új lemezén is hallhatjuk majd, de még előtte, május 13-án megjelentet egy albumot egy brit blues zenésszel, a multiinstrumentalista-énekes Duke Garwooddal közösen, Black Pudding címmel. A lemezről itt a beharangozó dal, a Pentecostal: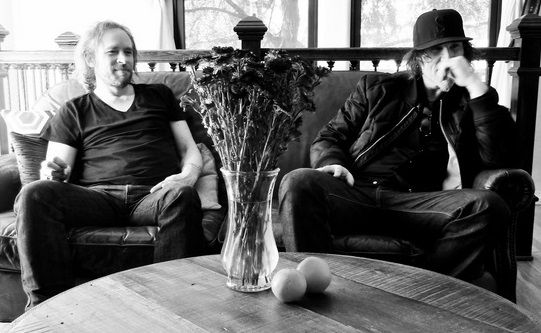 az album borítója és dalsorrendje: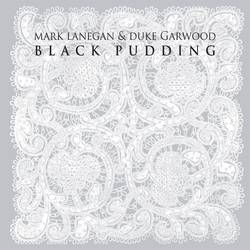 Mark Lanegan & Duke Garwood:
Black Pudding (2013)

1. Black Pudding
2. Pentacostal
3. War Memorial
4. Mescalito
5. Sphinx
6. Last Rung
7. Driver
8. Death Rides A White Horse
9. Thank You
10. Cold Molly
11. Shade Of The Sun
12. Manchester Special

Ez a fotó pedig egy még frissebb kollaborációt mutat: Moby és Mark Lanegan első közös felvétele, a Record Store Day alkalmából április 20-án vinyl kislemezen (B-oldalán egy Photek-remixszel) megjelenő The Lonely Night egy videóval együtt debütál nemsokára.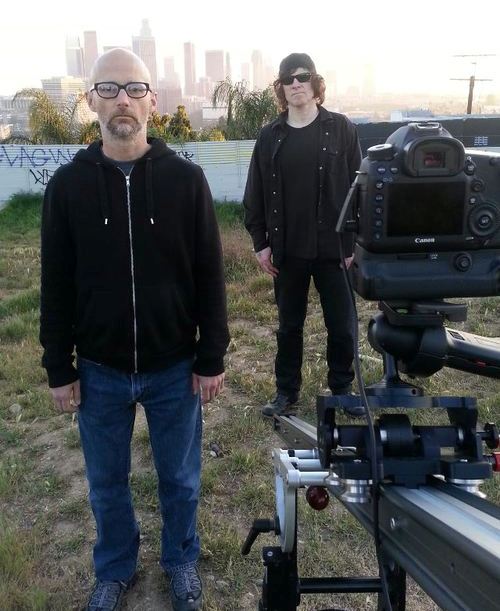 Déri Zsolt
FRISSÍTÉS: április 15-én megérkezett a közös Moby/Lanegan-dal a videóval!
FRISSÍTÉS 2: április legvégén Moby közzétette YouTube-csatornáján a közös számból a kislemez B-oldalára került Photex-remixet és a digitális bónuszként megjelent Gregor Tresher Remixet, sőt egy kisfilmet is a dal felvételi trükkjeiről!