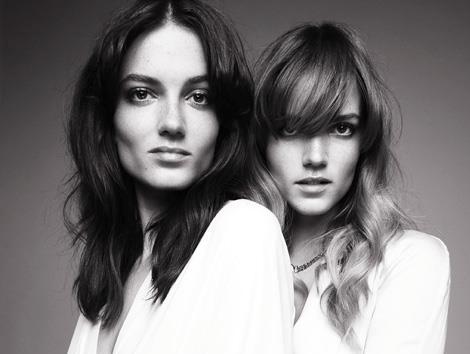 Az elmúlt évben feltűnt csupacsaj együttesek sorában a Savages és a Haim-lányok mellett Elektra és Miranda Kilbey ikertestvérduójára is felfigyelhettünk, bár csupán egyetlen stúdiófelvételük jelent meg, a Maybe You című bemutatkozó dream pop dal még augusztusban és még Saint Lou Lou név alatt, amit aztán 2013 elején egy jogi probléma miatt Say Lou Lou-ra módosítottak. Bár a francia Kitsuné kiadóhoz tartozó svéd produkciót ünneplő zeneblogok nagy része erre nem jött rá, a családnévből kitalálható volt, hogy a legpompásabb ausztrál gitárzenekar, a Magyarországon is többször fellépő (és a Heaven Street Sevent egy európai turnéra is magával cipelő) Church együttes frontemberének, Steve Kilbey-nek a lányairól van szó: az 1991-es születésű Elektra June Jansson-Kilbey és Anna Miranda Jansson-Kilbey ráadásul még svéd édesanyjuktól, a Pink Champagne és Curious Yellow együttesekben is gitározó és éneklő – sőt az 1988-as Under The Milky Way című Church-világslágert társszerzőként jegyző – Karin Janssontól is örököltek egy jó adag zenei tehetséget a szépség mellé (a tökéletes dream pop produkció, de tényleg!). Az ikrek, akik e pillanatban a brit Hurts duó Exile albumának európai turnéján előzenekaroskodnak, most a héten tették közzé második kislemezdalukat, a megbízhatóan slágeres Juliant, így már az is meghallgatható itt a MusicPress blogon a tavalyi Maybe You klipdal előtt.

a Maybe You szeptemberben közzétett klipje Philippe Tempelman rendezésében:
a montreali producer, CFCF remixe az augusztus végén digitális formában megjelent Maybe You EP-ről, és alatta a svéd Montauk együttes októberben közzétett remixe a dalból:

egy közreműködés: az amerikai Goldroom (Josh Legg) 2012 végén közzétett Sweetness Alive című számában a "feat. SLL" is a Say Lou Lou-lányokat fedi: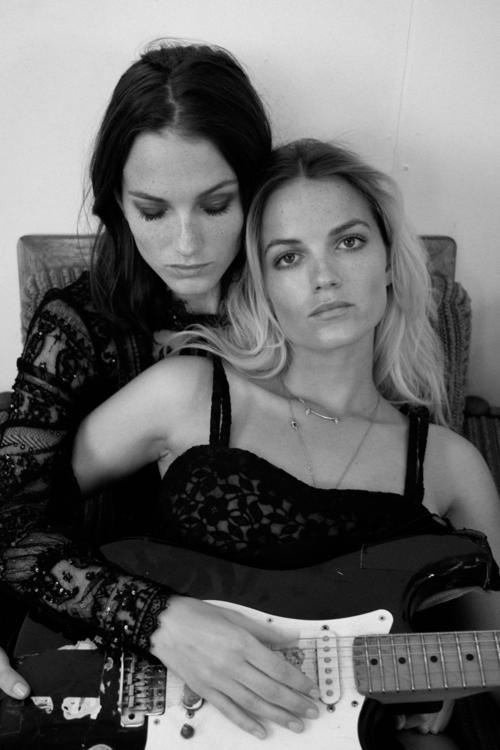 -
mutatóba itt a lányok szüleinek másik közös mesterműve, az Under The Milky Way című Kilbey/Jansson-szerzemény a Church együttes 1988-as Starfish albumáról::
egy dal Karin Jansson már Ausztráliában alapított együttesének, a Curious Yellow-nak az utolsó albumáról, 1990-ből, a lányok születése előtti évből:


www.saintloulou.com

Déri Zsolt
FRISSÍTÉS: május 6-án fizikai formátumban is megjelent a Julian kislemez, B-oldalán a Fool Of Me című dallal, melyet a lányok a szintén ausztrál Chet Faker (született: Nicholas James Murphy, 1988) társaságában rögzítettek!
Május 14-én megérkezett a Julian hivatalos videoklipje is! 

további MusicPress-posztok a Facebookon:
http://facebook.com/MusicPressBlog