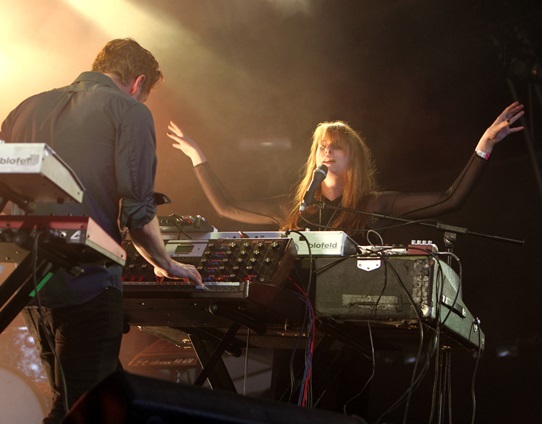 Mire az M83 legutóbbi albumának, a 2011-es Hurry Up, We're Dreamingnek 2012 decemberére végre összeállt a kliptrilógiája (Midnight City-Reunion-Wait), addigra már meg is érkezett a mozielőzetes a Tom Cruise főszereplésével forgatott Oblivion (Feledés) című sci-fihez, melynek aláfestő zenéje már a következő M83-lemezt jelenti: a francia zenekarvezető Anthony Gonzalez az amerikai Joseph Trapanese társszerző-hangszerelői segítségével készítette el a filmzenealbumot, mely a mozibemutató előtt pár nappal, április 8-án jelenik meg. A lemezről március elején már hallhattuk az egyik instrumentális tételt (StarWaves), az elmúlt éjszaka azonban megérkezett egy rendes M83-szám is: a film azonos című betétdala, a stáblistája alatt megszólaló Oblivion, melyben vendéghangként a Röyksopp-pal közös Depeche Mode-feldolgozása kapcsán már bemutatott 27 éves norvég énekesnőt, az M83 tavaly nyári nyugat-európai turnéjának előzenekari posztján is feltűnő Susanne Sundført hallhatjuk.
az Oblivion filmzenelemez részletes számlistája és borítója:
Jack's Dream (1:22)
Waking Up (4:09)
Tech 49 (5:58)
StarWaves (3:41)
Odyssey Rescue (4:08)
Earth 2077 (2:22)
Losing Control (3:56)
Canyon Battle (5:58)
Radiation Zone (4:11)
You Can't Save Her (4:56)
Raven Rock (4:33)
I'm Sending You Away (5:38)
Ashes Of Our Fathers (3:30)
Temples Of Our Gods (3:14)
Fearful Odds (3:09)
Undimmed By Time, Unbound By Death (2:26)
Oblivion (feat. Susanne Sundfør ) (5:57)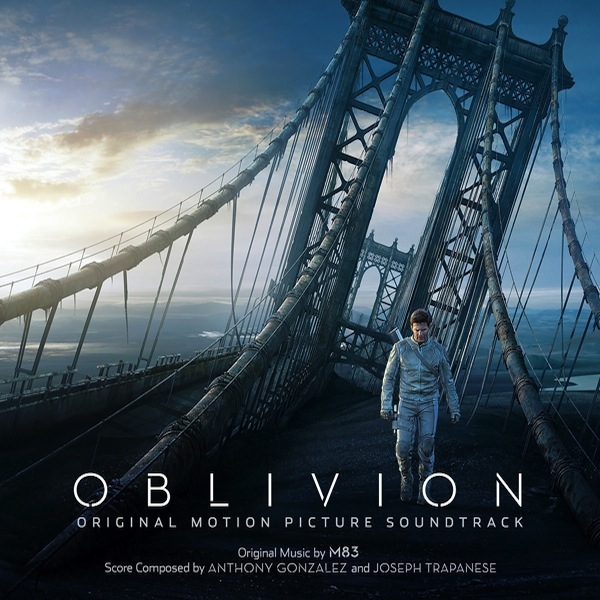 -
két kisfilm a forgatásról és egy friss tévészpot:
Déri Zsolt
FRISSÍTÉS: április 4-én meghallgathatóvá tették a teljes filmzenelemezt is, melyen igazából csak a végefőcímdalt tekinthetjük M83-számnak!
1. Jack's Dream 0:00
2. Waking Up 1:23
3. Tech 49 5:32
4. StarWaves 11:31
5. Odyssey Rescue 15:11
6. Earth 2077 19:20
7. Losing Control 21:42
8. Battle Canyon 25: 38
9. Radiation Zone 31:35
10. You Can not Save Her 35:36
11. Raven Rock 40:32
12. I'm Sending You Away 45:05
13. Ashes of Our Fathers 50: 42
14. Temples of Our Gods 54:12
15. Fearful Odds 57:25
16. undimmed By time, Unbound By Death 1:00:34
17. Oblivion (feat. Susanne Sundfør) 1:03:00

FRISSÍTÉS 2: az M83 és Susanne Sundfør a címadó dal élő előadásával Jimmy Kimmel műsorában április 17-én!