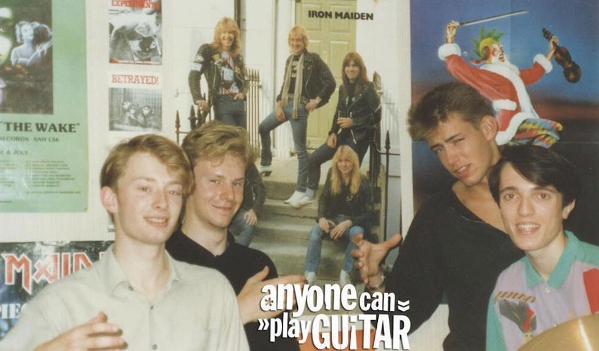 A fenti fotó az oxfordi pop-rock színtérről szóló 2011-es dokumentumfilmben, a címét egy korai Radiohead-dalról kapó Anyone Can Play Guitarban szerepelt először, de most, hogy az alkotók kiposztolták a film Facebook-oldalára, hatalmas netes karriert kezd befutni – szerepeljen hát itt a MusicPress blogon is. A fényképen, melyet az On A Friday gimnáziumi zenekar 1986-os első demójának felvételei idején Nigel Powell hangmérnök készített, balról jobbra a frontember Thom Yorke, a dobos Phil Selway, a szólógitáros Ed O'Brien és a basszista Colin Greenwood látható (ekkor 14 éves öccse, Jonny Greenwood még nem volt tag). A kép mellé az összes demó meghallgatható, melyet az oxfordi fiúk 1991 végéig, a Radiohead név felvételéig rögzítettek.
az 1986-os On A Friday-demókazetta eddig internetre került dalai: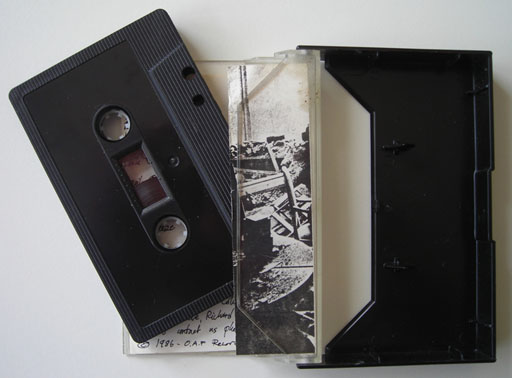 az 1986-os demó teljes dallistája – csak hogy lássuk, mi hiányzik:
Fragile Friend
Girl (In The Purple Dress)
Everybody Knows
Mountains (On The Move)
Fat Girl
Lemming Trail
Lock The Door
Fragile Friend (Remix)
Lemming Trail (Remix)
Lock The Door (version)
In The Breeze

egy 1988-as fotó, és alatta az 1991-ig készült demófelvételek egybegyűjtve: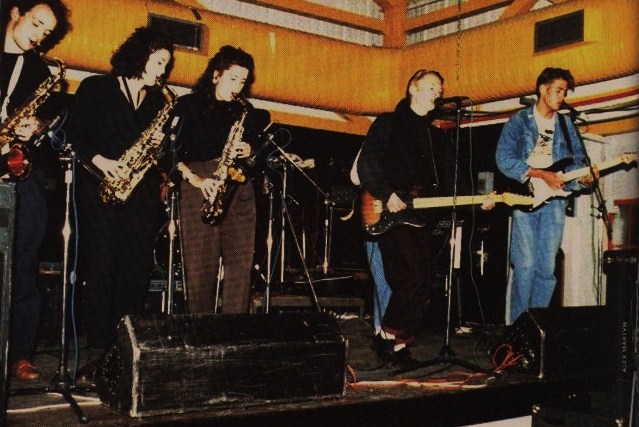 az 1988-as demó (itt már Jonny Greenwood is szerepel, billentyűsként)
Happy Song
To Be A Brilliant Light
Sinking Ship

1990 nyarán készült felvételek (a What Is That You See kivételével ezeket a számokat a Phil Selway helyett beugró Nigel Powell dobolta fel)
Climbing Up A Bloody Great Hill
Somebody
Mr. B (Jerusalem)
What Is That You See?
Dance Sucka
Upside Down
The Greatest Shindig Of The World
Give It Up
How Can You Be Sure?
Life With The Big F
Keep Strong
Rattlesnake
Burning Bush
Tell Me Bitch
New Generation

1991 áprilisi demó (ezen már a végleges öttagú felállás hallható)
What Is That You See?
Stop Whispering
Give It Up

1991 októberi demókazetta (First Tapes és Manic Hedgehog Demo néven is ismert):
I Can't
Nothing Touches Me
Thinking About You
Phillipa Chicken
You


előzetes az Anyone Can Play Guitar című 2011-es dokumentumfilmhez, melyben az oxfordi színtérről a Radiohead mellett a hajdani Ride és Supergrass, illetve az azóta befutó Foals tagjai is feltűnnek: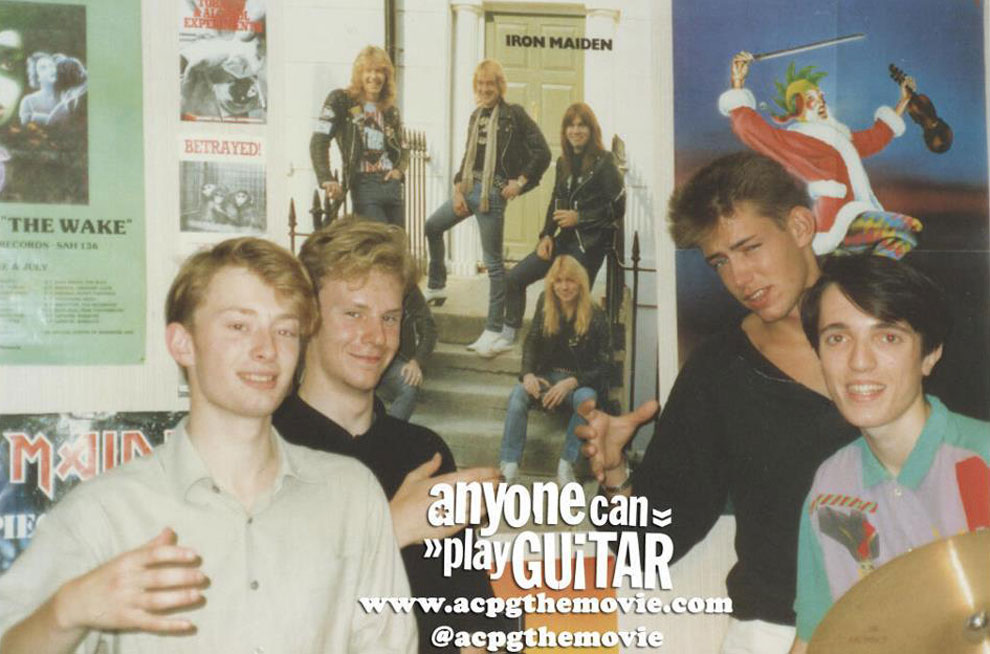 Déri Zsolt
FRISSÍTÉS: 1986. augusztus 4. (hétfő), Jericho Tavern, Oxford – a zenekar első koncertjének plakátja a basszista Colin Greenwood gyűjteményéből, bár ő tévedésből 1987-et mondott az NME-nek adott interjújában!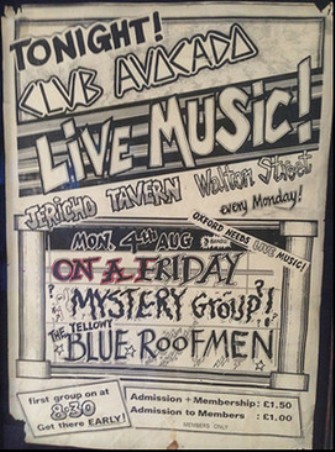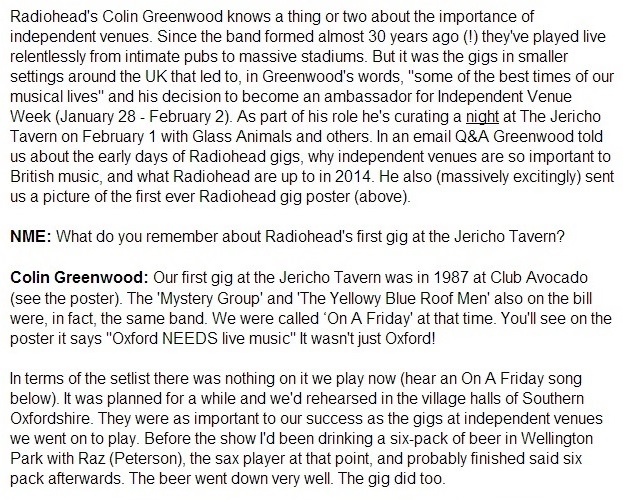 http://www.nme.com/blogs/nme-blogs/colin-greenwood-qa-on-radioheads-first-gig-independent-venues-what-the-bands-up-to-now
FRISSÍTÉS 2: leleveleztük, és másnap kijavították az évszámot!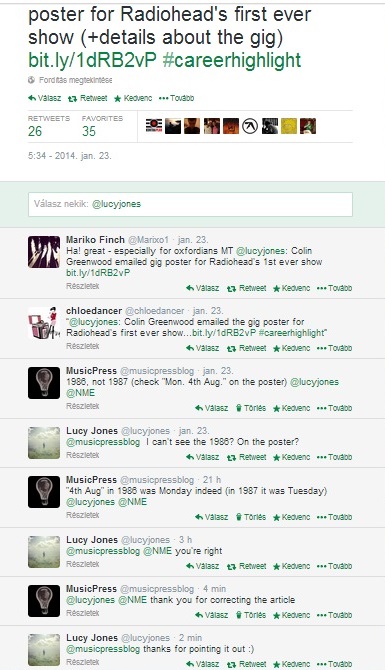 http://twitter.com/lucyjones/status/426347210305859584
további MusicPress-posztok a Facebookon és a Twitteren:
http://facebook.com/MusicPressBlog
http://twitter.com/MusicPressBlog