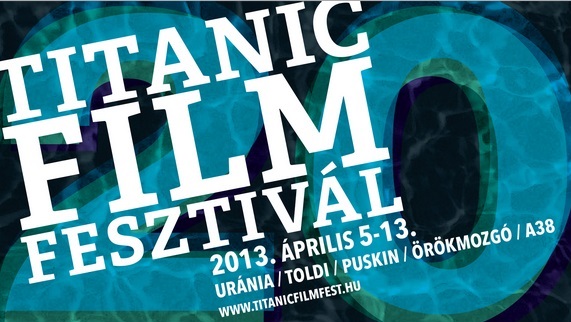 A 2013-ban fennállásának 20. évfordulóját ünneplő, április 5. és 13. között az Uránia, Toldi, Puskin, Örökmozgó mozikban és az A38 Hajón zajló Titanic Nemzetközi Filmfesztivál a korábbi évekhez hasonlóan ezúttal is külön szekciót szentel a zenei témájú filmeknek – és a Zene mindenkinek szekció a részletes programja először itt a MusicPress oldalán olvasható.
Az idei kínálatban szerepel többek között a brit szupersztár énekes-rapper Plan B-nek, azaz a már színészként is többször bizonyító Ben Drew-nak az első rendezése, magyar keresztégben a Rázós környék alcímet kapó iLL Manors, melynek megérdemelt sikerét Plan B azonos című slágere és azonos című albuma is előkészítette. Ben Drew több epizódból összeálló filmdrámája mellett a másik játékfilm egy vígjáték: a Vinyl (Bakelit) főszerepében a Quadrophenia filmből, illetve a Parklife című Blur-dalból és -klipből is ismert Phil Daniels alakít egy öreg rockert, aki új felvételét egy tinizenekar produkciójának álcázva viszi sikerre.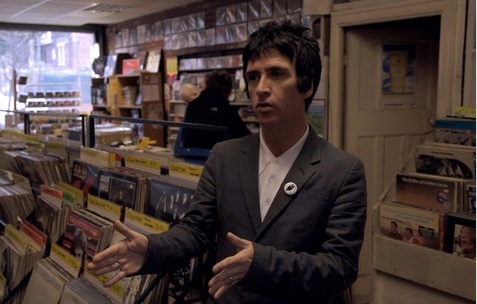 A zenei dokumentumfilmek között szerepel egy intim portré a New York-i dalszerző-énekes Adam Greenről (How To Act Bad / Legyünk rosszak), de a különleges figurák sorában látható egy hatvan fölött befutó soul énekes (Charles Bradley: Soul Of America) és egy öröklött izomsorvadásos betegségével küzdő gitárfenomén (Jason Becker: még élek / Jason Becker: Not Dead Yet). A ritmus diktál (The Beat Is The Law: Fanfare To The Common People) a Pulpról és a sheffieldi színtérről szól, Az utolsó lemezbolt (Last Shop Standing) pedig számos rocklegenda (a fenti képen látható Johnny Marr, Paul Weller, Richard Hawley stb.) közreműködésével mutatja be a brit lemezboltkultúra válságát. A 2013-as Record Store Day hivatalos filmjének választott 50 perces doku kísérőfilmjeként egy félórás TV On The Radio-turnéfilm (Minor/Major) is megtekinthető, az igazi csemegéjét pedig az angol Mumford & Sons és az amerikai Edward Sharpe and the Magnetic Zeros közös 2011-es turnéjának dokumentumfilmje, a pár hete Grammy-díjat nyerő Big Easy Express jelenti, melyet a kliprendezőként feltűnt Emmett Malloy (The Malloys) jegyez.
FRISSÍTÉS: a fesztivál honlapján elérhető a részletes program a vetítési időpontokkal!
http://www.titanicfilmfest.hu/2013/szekciok
Déri Zsolt