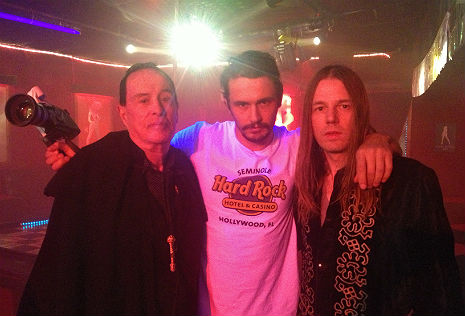 A bohém filmsztár James Franco, aki e pillanatban az Óz, a hatalmas keménykalapos címszereplőjeként és a Spring Breakers - Csajok szabadon aranyfogú gengszter-rappereként is látható a mozikban, már tavaly ősszel is feltűnt itt a MusicPress blogon, nemcsak R.E.M.-videók rendezőjeként, de saját zenei projektjének, a multiinstrumentalista-producer Tim O'Keefe társaságában alapított Daddy nevű soul-pop együttesnek a bemutatkozó négyszámos MotorCity EP-jével is, melynek lemezborítójára épp ez utóbbi mozifilm négy ifjú színésznőjét (Selena Gomez, Vanessa Hudgens, Ashley Benson, Rachel Korine) fotózta le bikiniben. A négyszámos maxi Love In The Old Days című húzódalhoz már akkor is forgatott szép szerelmes hangulatú videókat, de az elmúlt napokban közzétett egy-egy durva kisfilmet a szám remixeihez is, melyeket a Rhode Island-i Providence-ből való elektronikus zenészektől, Ted Jamestől és a Kolour Kult elektro-soul duótól kapott: az előbbiben vértől tocsogó vámpírlakomát láthatunk, az utóbbiban egy sztriptízklubban játszódó sátánista esküvői szertartást, melyet az 1927-es születésű okkultista underground filmes legenda Kenneth Anger és egy mai tanítványa, a zenészként is aktív – mesterével közösen egy Technicolor Skull nevű projektet is vezető – Brian Benson vezényel le (ezt a videót a decemberi Aleister Crowley-performanszukon egy Los Angeles-i kiállítóteremben forgatta Franco, akit a vágásnál zenésztársa, Tim O'Keeffe segített).
Love In The Old Days (Ted James 1999 Remix)
Love In The Old Days (Kolour Kult Remix)
FRISSÍTÉS: James Franco további videoklipjei a remix-EP másik két számához, a Love In The Old Days (Mike Hosker Remix)-hez és a Crime (tfo remix)-hez is!

a Daddy teljes Love In The Old Days – PVD Remixes EP-je itt hallható: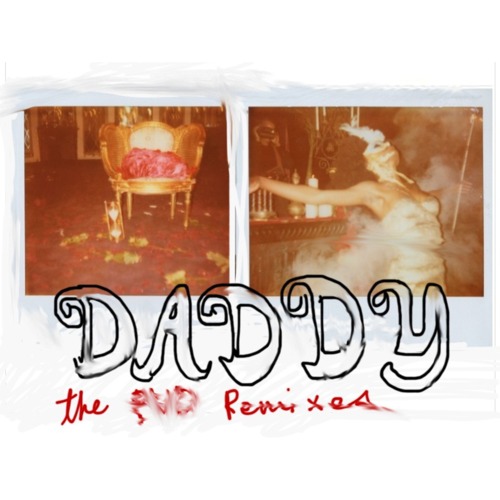 híres-hírhedt Kenneth Anger-rövidfilmek: az 1963-as Scorpio Rising...
a Rolling Stonest is szerepeltető 1969-es Invocation Of My Demon Brother...
... és az 1972-re elkészült Lucifer Rising, melyben Marianne Faithfull és Led Zeppelin-gitáros Jimmy Page is feltűnik:
http://www.facebook.com/wearedaddy
http://www.jamesfrancotv.com
http://www.tfomusic.com
http://tfosound.wordpress.com/daddy
http://thekolourkult.com
http://tedjames.info

Déri Zsolt