Az indie rock felől érkező Death Cab For Cutie-vezér Ben Gibbard és az elektronikus zenei producer Dntel, azaz Jimmy Tamborello közös projektjének, a Postal Service-nek – melyhez a Rilo Kiley frontleánya, Jenny Lewis is hozzácsapódott kisegítőként – csupán egyetlen albuma jelent meg: bár a tíz dalt tartalmazó 2003-as Give Up milliós eladásával sikeresebb lett, mint alkotóinak bármelyik korábbi produkciója, végül az éveken át tervezgetett folyatás mégsem született meg. Most a 10. évforduló alkalmából azonban újra kiadják a kultikussá lett albumot egy 15 számos bónuszlemezzel kibővítve, melyre a különféle ritkaságok, remixek és feldolgozások mellé Gibbard és Tamborello két vadonatúj számot is rögzítettek, sőt az időközben szólóelőadóvá lett Lewist is visszacsábították maguk mellé, nemcsak a stúdióba, de még a Give Up – Deluxe 10th Anniversary Edition megjelenésének napján, április 9-én induló világturnéra is. A februárban közzétett A Tattered Line Of String után a mai napon megérkezett a másik új dal, a Turn Around is (előbb a seattle-i 107.7 The End rádióhoz, majd egy órája a Sub Pop kiadó hivatalos YouTube-csatornájára is), így most már itt a MusicPress blogon is meghallgatható mindkét szám egymás után.
Turn Around
A Tattered Line Of String
a Postal Service leghíresebb dala, a Such Great Heights, és első korszakának utolsó közös produkcója, a kislemezen 2005-ben megjelent We Will Become Silhouetteshez forgatott klip:

egy pár hete közzétett vicces kisfilm, mely egy fiktív 2002-ben meghallgatáson játszódik, ahol Jimmy Tamborellónál olyanok pályáznak a Postal Service frontemberi posztjára , mint Jon Wurster, Nate Mendel, Aimee Mann, DC Pierson, Tom DeLonge, Duff McKagan, Moby, Marc Maron, "Weird Al" Yankovic és Page Hamilton, míg végül a nyertes Ben Gibbard is megérkezik:

a jubileumi Give Up újrakiadás (az eredeti album és a bónuszlemez) számlistája:

1. "The District Sleeps Alone Tonight"
2. "Such Great Heights"
3"Sleeping In"
4."Nothing Better" (featuring Jen Wood)
5. "Recycled Air"
6. "Clark Gable"
7. "We Will Become Silhouettes"
8. "This Place Is A Prison"
9."Brand New Colony"
10. "Natural Anthem"

1. "Turn Around"
2. "A Tattered Line Of String"
3. "Be Still My Heart"
4."There's Never Enough Time"
5. "Suddenly Everything Has Changed" (The Flaming Lips cover)
6. "Against All Odds (Take a Look At Me Now)" (Phil Collins cover)
7."Grow Old With Me" (John Lennon cover)
8. "Such Great Heights" (John Tejada Remix)
9. "The District Sleeps Alone Tonight" (DJ Downfall Persistent Beat Mix)
10. "Be Still My Heart" (Nobody Remix)
11. "We Will Become Silhouettes" (Matthew Dear Remix)
12. "Nothing Better" (Styrofoam Remix)
13. "Recycled Air" (Live on KEXP)
14. "We Will Become Silhouettes" (performed by The Shins)
15. "Such Great Heights" (performed by Iron & Wine)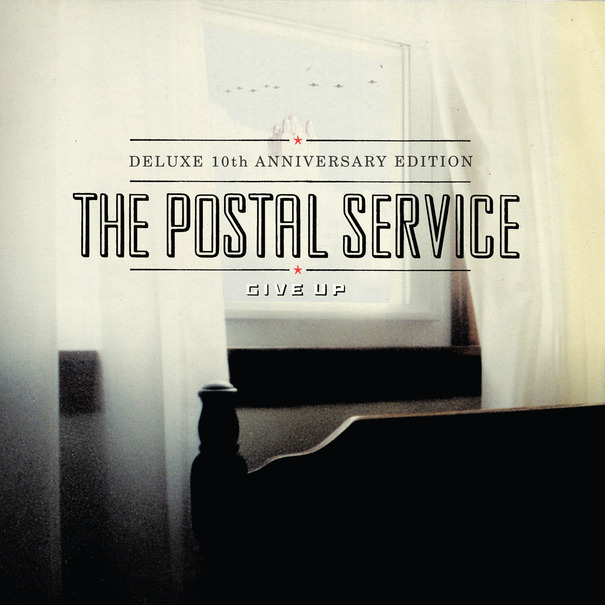 Déri Zsolt