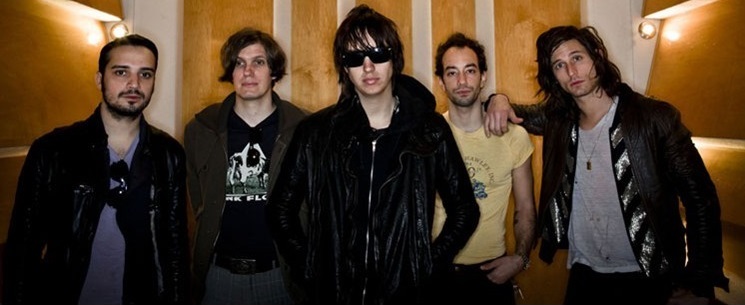 A Comedown Machine című új Strokes-nagylemez elkészültéről 2013 elején értesült a világ, januárban már hallhattuk is róla a One Way Trigger című számot, aztán februárban az All The Time kislemezdalt, amihez múlt héten egy karrieráttekintő videoklip is érkezett, végül pedig a mai napon – pont egy héttel a március 25-re kiírt hivatalos megjelenés előtt – Zane Lowe a BBC rádióban lejátszotta a Tap Out című nyitódalt, és utána a teljes albumot is rögtön meghallgathatóvá tették, többek között a Pitchfork Advance oldalán is.
FRISSÍTÉS: az album a YouTube-on is!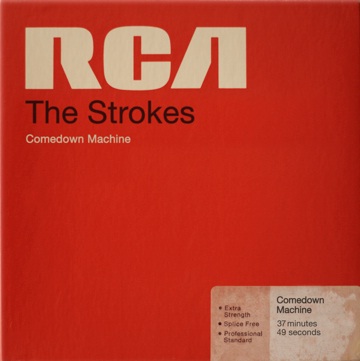 The Strokes: Comedown Machine (2013)

1. "Tap Out" 3:42
2. "All the Time" 3:01
3. "One Way Trigger" 4:02
4. "Welcome to Japan" 3:50
5. "80's Comedown Machine" 5:59
6. "50/50" 2:43
7. "Slow Animals" 4:20
8. "Partners in Crime" 3:21
9. "Chances" 3:36
10. "Happy Endings" 2:52
11. "Call it Fate, Call it Karma" 3:24
http://pitchfork.com/advance/48-comedown-machine
Déri Zsolt
FRISSÍTÉS: a fizikai formában április 1-jén megjelenő All The Time kislemez remek B-oldalas száma, a Fast Animals, ami az albumon hallható Slow Animals pörgősebb verziója!