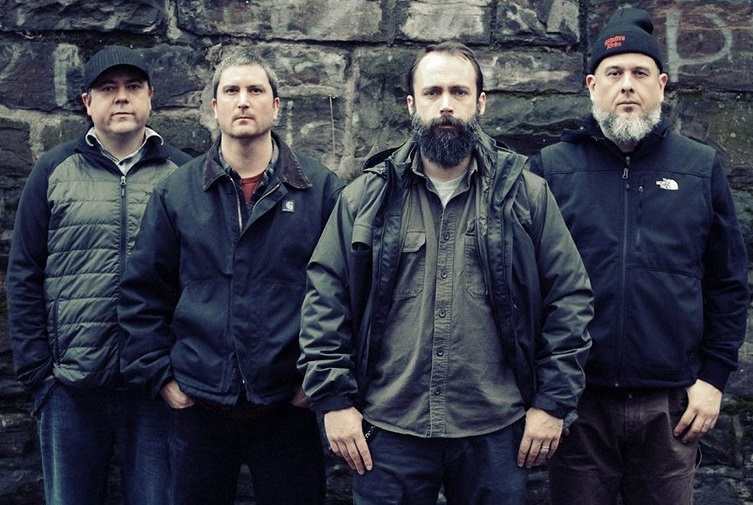 A marylandi Clutch az amerikai stoner rock egyik legmegbízhatóbb együttese: a frontember Neil Fallon, a szólógitáros Tim Sult, a basszista Dan Maines és a dobos Jean-Paul Gaster a kilencvenes évek eleje óta vannak együtt, és stabil ütemben most értek tizedik stúdióalbumukig. Még 2000-ben jártak nálunk a Therapy? előzenekaraként a hajdani E-klubban, de most már nagyon ideje lenne egy újabb magyarországi látogatásnak, mert a március 18-án boltokba kerülő – és itt a MusicPress blogon már megjelenés előtt meghallgatható – Earth Rocker, melyet egy évtizeddel ezelőtti albumaik (Pure Rock Fury, Blast Tyrant) produceréhez, Machine-hez visszatérve rögzítettek, eddig a 2013-as év legbikább rocklemeze!
FRISSÍTÉS: az album a YouTube-on!
1. Earth Rocker 0:00
2. Crucial Velocity 3:29
3. Mr. Freedom 7:30
4. D.C. Sound Attack! 10:12
5. Unto the Breach 15:16
6. Gone Cold 18:47
7. The Face 23:05
8. Book, Saddle, & Go 27:27
9. Cyborg Bette 31:11
10.Oh, Isabella 34:25
11. "The Wolf Man Kindly Requests... 39:43

a címadó dal, az Earth Rocker élő előadása 2012 októberében:
Neil Fallon frontember és a producer Machine az éneket rögzítik:
Déri Zsolt
FRISSÍTÉS: egy korai példa a lemez lelkes magyar fogadtatására!