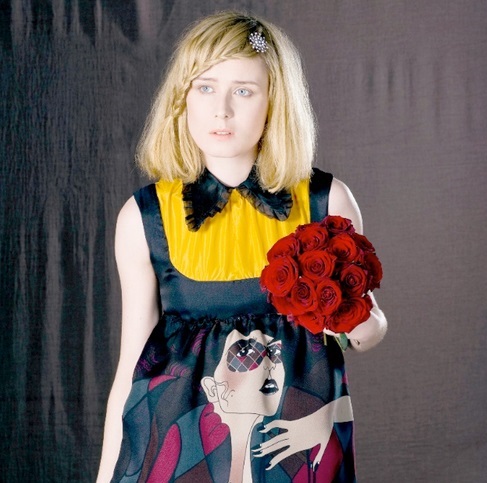 Róisín Murphy ír énekesnő a Moloko utolsó stúdiólemezének (Statues – 2003) és mindkét szólóalbumának (Ruby Blue – 2005, Overpowered – 2007) turnéjával is eljutott Budapestre, de aztán már inkább a családalapításra helyezte a hangsúlyt: 2009 végén és 2012 őszén is szült egy-egy gyermeket, így már jó, ha időről időre legalább egy-egy új számot vagy valami közreműködést kapunk tőle. Szólódalra az anyasággal foglalkozó Orally Fixated és Momma's Place kislemezek után a 2011 végén felbukkant Simulation című felvétel volt a legutóbbi példa (mely hivatalosan 2012-ben jelent meg és 2013-ban kapott klipet), a kollaborációk hosszú sorában pedig a legfrissebb egy újabb közös szám a német house DJ-producerrel, Boris Dlugosch-sal, aki a Moloko világhódító 1999-es Sing It Back remixét, illetve a Róisínnel kettesben jegyzett 2001-es Never Enough-ot is készítette. A bő egy évtized után érkező újabb közös számuk, a Look Around You hivatalos megjelenési dátumáról még nem tudni, de itt a MusicPress blogon már meghallgatható a felvétel.
[Flash 9 is required to listen to audio.]
két további kollaboráció 2012-ből:
David Morales & Róisín Murphy: Golden Era
Luca C & Brigante feat. Róisín Murphy: Flash Of Light

a 2011-es Simulation 2013-as klipje, melyet – sajnos az énekeső szereplése nélkül – Bernadette Huber, Mathias Schuckert és Maren Knieling rendezett (a barcelonai CANADA kollektíva Invisible Light című Scissor Sisters-videójának halvány koppintásaként)
http://roisinmurphy.blogspot.hu
Déri Zsolt
FRISSÍTÉS: április végére klip is érkezett Boris Dlugosch-sal közös Look Around You című dalhoz, mely hivatalosan csak május 17-én jelenik meg – de az énekesnő sajnos ebben a videóban sem szerepel!
további MusicPress-posztok a Facebookon és a Twitteren:
http://facebook.com/MusicPressBlog
http://twitter.com/MusicPressBlog