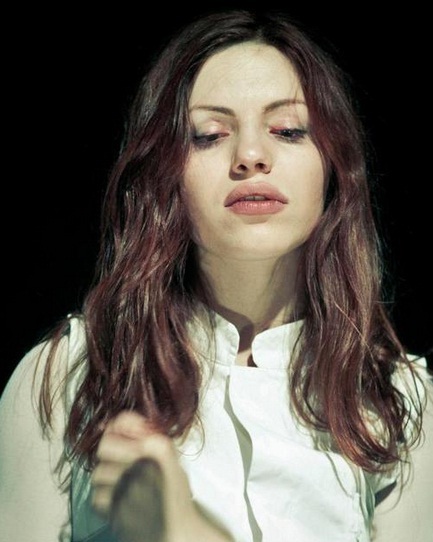 Az angol Little Boots után pár perccel egy jóval sötétebb zenei világban mozgó másik huszonéves billentyűs-dalszerző-énekesnő is előállt egy új dallal és videóval: a XXI. századi könnyűzene egyik legnagyobb új női tehetsége, a 2009-es Lovetune For Vacuum albummal 19 évesen berobbant osztrák Anja Plaschg, azaz Soap&Skin a MusicPress 2012 legjobb lemezei listáján az év EP-jeként ünnepelt nyolcszámos Narrow után a 2013-as évet egy még karcsúbb kiadvánnyal, egy limitált példányszámú háromszámos kislemezzel kezdi, melynek címadó dalához, a Sugarbreadhez egy igazán horrorisztikus videót vagdosott össze régi filmekből.
a kislemez B-oldalára kerülő számok (a Me And The Devil című ősrégi Robert Johnson-blues Gil Scott-Heron-féle verziójának nyomán készült feldolgozás és a Pray című saját szerzemény) élő előadása:
ráadásként itt a 2012-es Narrow EP teljes nyolcszámos anyaga

Anja két további found footage videója 2011-ből, az Apparat az évi The Devil's Walk albumára készített Goodbye című közös számhoz és a 2007-ben rögzített Maybe Not című Cat Power-feldolgozáshoz:
Déri Zsolt
FRISSÍTÉS: március elején megérkezett a Sugarbread kislemez két B-oldalas száma is, a Me And The Devil című Robert Johnson-blues átirata a néhai Gil Scott-Heron által 2010-ben kiadott feldolgozás nyomán...
...és a Pray című Soap&Skin-szerzemény!