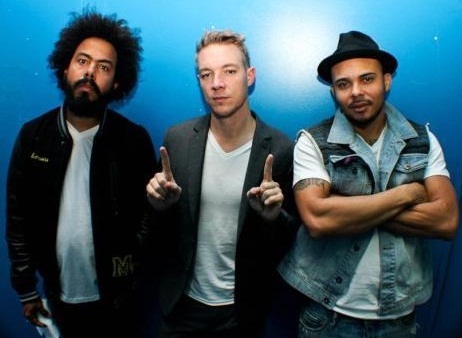 A főleg egzotikus fekete zenékben mozgó fehér amerikai sztárproducer Diplo (született: Thomas Wesley Pentz, 1978) az M.I.A.-lemezeken való munkája során megismert brit kolléga, Switch társaságában indította Major Lazer nevű projektjét, melynek 2009-es Guns Don't Kill People... Lazers Do című első anyagával a 2010-es Sziget Fesztiválon is csinált egy nagy seggrázós bulit. A már Switch nélkül, a fenti képen is látható látható két DJ-producer kolléga, Jillionaire és Walshy Fire segédletével, továbbá számos sztárvendég (a Dirty Projectors-énekesnő Amber Coffman, a Vampire Weekend-frontember Ezra Koenig, Tyga, Bruno Mars, Wyclef Jean, Shaggy stb.) közreműködésével készülő Free The Universe című második Major Lazer-album eredetileg 2012 őszén jött volna ki, majd 2013 februárjára halasztották, a mai napon pedig kiderült, hogy mégsem jön ki ebben a hónapban: az újabb beígért dátum március 12. lett, és a rajongók engesztelésére Diplóék közreadtak egy ingyenesen letölthető mixtape-et Lazer Strikes Back Vol. 1 címmel (az album előtti hetekben lesz még 2. és 3.rész is).
a Lazer Strikes Back Vol. 1 itt tölthető le a borítókép alatti linken::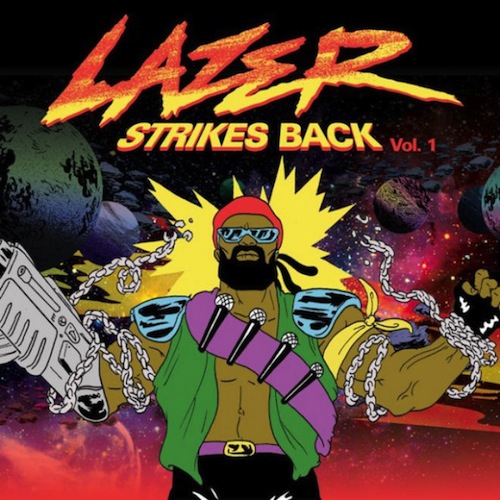 http://t.ymlp284.net/eueavawqwjaaajwazauqye/click.php
a mixtape számlistája:

1 Major Lazer & Flux Pavilion: "Jah No Partial" (Jack Beats Remix)
2 Major Lazer: "Get Free" [ft. Amber Coffman] (Yellow Claw Get Free Money Remix)
3 Major Lazer: "Original Don" [ft. The Partysquad] (DGRC Remix)
4 Hot Chip: "Look At Where We Are" (Major Lazer Extended Remix)
a négy szám itt meg is hallgatható:

az album tervezett dallistája és borítója:
Major Lazer: Free The Universe (2013)
1. "You're No Good" (feat. Santigold, Vybz Kartel, Danielle Haim, & Yasim)
2. "Jet Blue Jet" (feat. Leftside, GTA, Razz & Biggy)
3. "Get Free" (feat. Amber Coffman of Dirty Projectors) 4:50
4. "Jah No Partial" (feat. Flux Pavilion) 4:14
5. "Wind Up" (feat. Elephant Man, Opal, & Chippy Nonstop)
6. "Scare Me" (feat. Peaches & Timberlee)
7. "Jessica" (feat. Ezra Koenig of Vampire Weekend)
8. "Bumaye (Watch Out for This)" (feat. Busy Signal & Flexican)
9. "Keep Cool" (feat. Shaggy & Wynter Gordon)
10. "Sweat" (feat. Laidback Luke & Ms. Dynamite)
11. "Reach for the Stars" (feat. Wyclef Jean)
12. "Bubble Butt" (feat. Bruno Mars, Tyga & Mystic)
13. "Mashup the Dance" (feat. The Partysquad & Ward 21)
14. "Playground"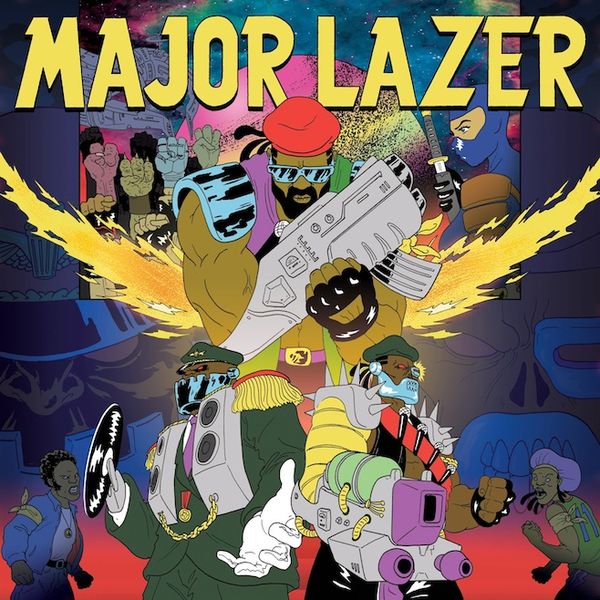 kisfilm a 2010-es Sziget-fellépésről:

két klipdal a közelgő második albumról, az Amber Coffman által énekelt Get Free és a Flux Pavilionnal (azaz Joshua Steele brit dubstep producerrel) közös Jah No Partial:

ráadásként itt a Butter's Theme című 2012-es Diplo-szám e héten közzétett klipje is:
Déri Zsolt

FRISSÍTÉS: három nappal az első mixtape után, február 26-án az album egy újabb dala, a Bumaye (Watch Out For This) is nyilvánosságra került!
Major Lazer ft. Busy Signal, The Flexican & FS Green: Watch Out For This (Bumaye)

az ismét csúszó (már április 15-re ígért) Major Lazer-album előtt március 12-én megérkezett mixtape-sorozat második darabja, a Lazer Strikes Back Vol.2 is, mely itt letölthető, és itt meghallgatható:

március 22-én megérkezett mixtape-sorozat harmadik darabja, a Lazer Strikes Back Vol.3 is, mely itt letölthető, itt pedig meg is hallgatható a mind a négy szám, a végén a No Doubt-féle Settle Down Major Lazer-remixével:

április 5-én még ráadásként egy 4. rész is érkezett a mixtape-sorozathoz: