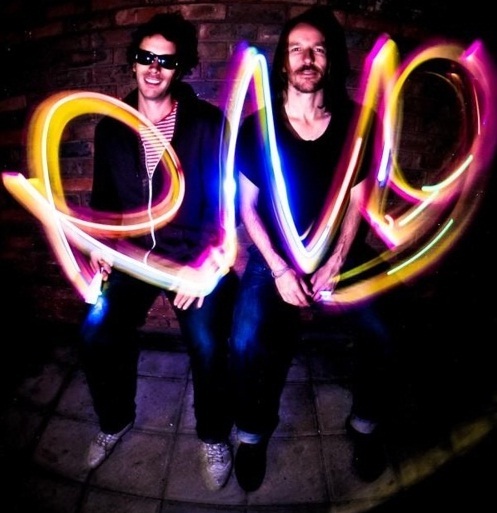 Kieran Hebden, azaz Four Tet nagyon aktívan kezdi a 2013-as évet: a januári 0181 meglepetésalbum és a február elején kiadott maratoni című The Track I've Been Playing That People Keep Asking About And That Joy Used In His RA Mix And Daphni Played On Boiler Room kislemez után a londoni producer máris egy újabb különleges kiadvánnyal, egy élő hangszeres kollaborációval folytatja a sort. A kétezres évek legelején a Delicate AWOL, majd az évtized második felében a Rothko együttes ambient/poszt-rock zenei világában feltűnő Page fivérek, a billentyűs Ben és a dobos Tom saját külön projektjükkel, a Sun Ra-számról elnevezett RocketNumberNine-nal már 2010-ben is megjelentettek egy kislemezt Kieran produceri és kiadói felügyelete alatt (az egyben és élőben feljátszott 13 perces Matthew And Toby című szerzemény B-oldalára stílszerűen egy Four Tet-remix került), majd többszöri közös turnézás után 2011 szeptemberében Thom Yorke személyes felkérése a Radiohead előzenekaraként játszhattak együtt a New York-i Roseland Ballroomban, és ezt az alkalmi triófelállást később 2012 júliusában a stúdióban is kipróbálták: ez a Roseland című nyolcperces organikus instrumentális szerzeményük TEXT023 kiadványszám alatt jelenik meg egy-két héten belül.
a B-oldalra ez a hasonlóan pszichedelikus felvétel kerül majd Metropolis címmel:

a TEXT008, azaz a Matthew And Toby című 2010-es RocketNumberNine-kislemez...
...ez pedig a B-oldalára készült Four Tet-remix lemezen és élő fellépésen:

egy fotó a Radiohead előzenekaraként adott közös koncertjükről: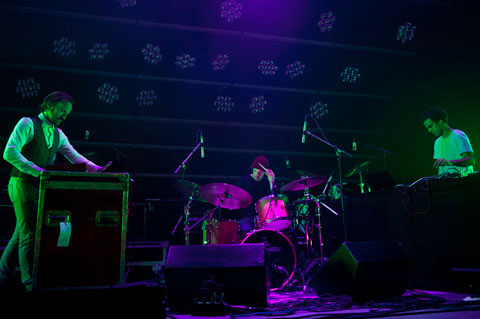 Déri Zsolt