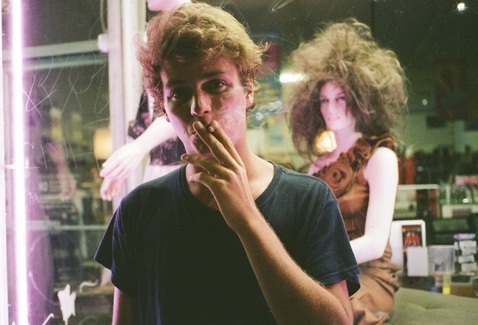 A HOLALO programszervező kollektíva 2013-as tavaszi évadának keretében a svéd dalszerző-énekesnő Molly Nilsson (Gozsdu Manó Klub, február 15.) és a brooklyni The Men punkjai (Akvárium, március 25.) után újabb jeles előadót hoz el Budapestre: a demóit korábban Makeout Videotape fedőnév alatt kiadó, majd 2012-ben már két saját neve alatt megjelent lemezzel, a Rock And Roll Nightclub EP-vel és 2 című/számú albummal feltűnő 22 éves kanadai lo-fi hős dalszerző-előadó Mac DeMarco május 6-án lép fel a Kuplungban.
a koncert eseményoldala:
http://www.facebook.com/events/411817252243383
http://www.facebook.com/holalobp
http://capturedtracks.com/artists/mac-demarco-2
Déri Zsolt
FRISSÍTÉS: a budapesti koncert előzenekari posztján egy másik extravagáns kanadai dalszerző-előadó, Sean Nicholas Savage és a magyar Fancy Dress Party osztozik majd!

FRISSÍTÉS 2: a legutóbbi Mac DeMarco-album My Kind Of Woman című dalának április 30-án bemutatott klipje, Alex Lill rendezésében!