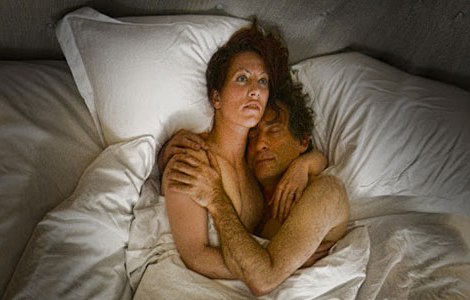 Amanda Palmer – aki Theatre Is Evil című aktuális albuma turnéján egy budapesti koncerttel még adós nekünk – az elmúlt egy évben csupa meztelen vagy véres videóval jelentkezett (The First Time Ever I Saw Your Face, Want It Back, The Killing Type, Do It With A Rockstar), de most a Valentin napra közzétett The Bed Song klipben semmi korhatáros nincs, mégis ez az egyik legmegdöbbentőbb munkája. Az albumverziónál lassabb tempóban újravett tragikus dalhoz a videót a zongorista-énekesnő The Grand Theft Orchestra nevű kísérőzenekarának dobosa, Michael McQuilken rendezte Amanda forgatókönyvéből.
http://twitter.com/amandapalmer
Déri Zsolt
FRISSÍTÉS: a dalhoz egy Adan Hancock nevű ausztrál rajongó is épp most februárra készült el még tavaly elkezdett rajongói videójával!