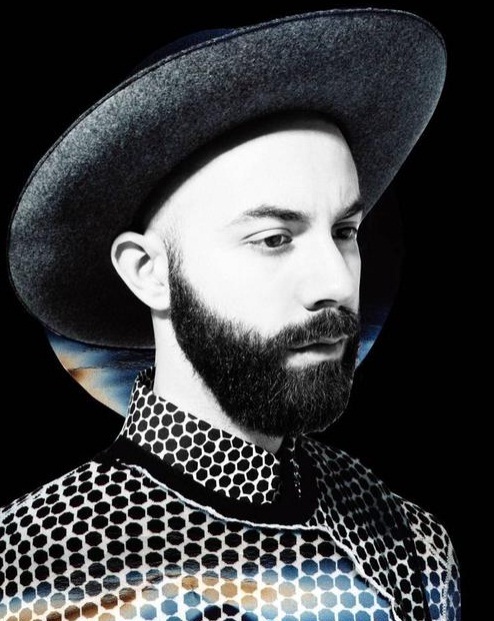 Az 1983-as születésű francia Yoann Lemoine már sokszoros díjnyertes reklámfilmesként kezdett klipeket rendezni nagy sztároknak (Moby: Mistake, Katy Perry: Teenage Dream, Taylor Swift: Back To December stb.), de az igazi mesterművet saját magának alkotta meg, mikor Woodkid néven ambiciózus – leginkább Antony stílusát mintául vevő, de azt bombasztikusabb popzenei világba álmodó – szerző-előadóként is színre lépett, és Iron című első EP-jének címadó dalához leforgatta a 2011-es év egyik legmonumentálisabb videóját. Ugyanebben az évben került Lana Del Rey mellé, akinek Born To Die és Blue Jeans című dalaihoz, majd Drake és Rihanna közös Take Care-jéhez is ő készített klipet, és ezek már olyan jelentős profilnövekedést hoztak neki, hogy 2012 májusára időzített második kislemez- és klipdalát, az Iron folytatásának készült Run Boy Runt már hatalmas várakozás előzte meg, és hatalmas sikert is aratott (nemrég még Grammy-díjra is jelölték). Azóta volt egy pazar miniturné monumentális látványvilággal, és már csak az első albumot várjuk, ami The Golden Age címmel március 18-án jelenik meg, de előtte február 4-én még jön a következő klip – az I Love You című dalhoz, ami viszont már itt is van, ugyanis néhány órája tartották a premierjét a France Inter rádióban, és most már itt a MusicPress blogon is hallható, az összes eddigi Woodkid-kiadvánnyal együtt.
a rádiós premier így hangzott a France Inter adásában:

az album beharangozó kisfilmje:

az eddigi két klip, az Iron 2011 márciusából és a Run Boy Run 2012 májusából:

a 2012-es Run Boy Run EP-n a címadó klipdalon kívül nincsenek további szerzemények, csak ez a három remix:
SebastiAn Remix
Tepr Remix
Østend Remix

a teljes 2011-es Iron EP itt hallható egyben:
Déri Zsolt
FRISSÍTÉS: ahogy Woodkid ígérte, február 4-én bemutatta az I Love You klipet, melynek első képkockái a 2011-es és 2012 videók folytatását ígérik!