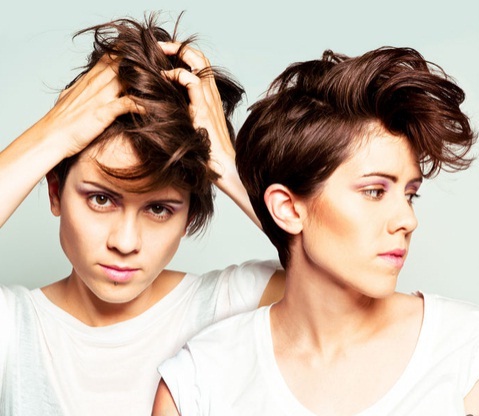 Az 1980-as születésű kanadai egypetéjű ikerpár, Tegan és Sara Quin az ezredforduló óta jelentkezik albumokkal, és a szakma hamar keblére is ölelte a két nyíltan leszbikus gitáros-billentyűs-dalszerző-énekesnőt: Neil Young leszerződtette őket saját lemezcégéhez, Hawksley Workman és a Death Cab For Cutie-tag Chris Walla egyaránt producerkedett nekik, és még a White Stripes is feldolgozta egy szerzeményüket – amikor pedig a korai indie folk-rock után már a nyolcvanas évek new wave-esen slágeres pophangzása felé tolták zenéjüket, lemezeik rögtön százezres nagyságrendben kezdtek fogyni. A viszonylag nagy kihagyás, három és fél év után érkező új albumukkal még egy nagyságrendet lépnek a mainstream siker felé: a gitárok helyett szintikre és programozott alapokra épülő Heartthrob nagy részét a már tucatnyi sztárénekesnő (Kylie Minogue, Ladyhawke, Lily Allen, Little Boots, Santigold, P!nk, Marina And The Diamonds stb.) mellett bizonyító Greg Kurstin producerrel készítették, a maradék pár számban pedig az M83 és Paramore legutóbbi lemezén dolgozó Justin Meldal-Johnsen volt a zenei rendezőjük, a beharangozó Closer kislemezsláger őszi megjelenésnek idején pedig már a Black Keys és a Killers előzenekaraként turnéztak. Most végre megérkezett az impozáns és roppant slágeres új Tegan and Sara-album: a január 28-án boltokba kerülő Heartthrob már itt a MusicPress blogon is végighallgatható megjelenés előtt.
a Closer című nyitódal klipje:

a Fool To Cry című Rolling Stones-dal feldolgozása a Girls (Csajok) tévésorozat 2013-as filmzenelemezére:

a Walking With A Ghost, című 2004-es Tegan and Sara-dal, amit aztán a White Stripes is feldolgozott azonos című 2005-ös EP-jén:
Déri Zsolt
FRISSÍTÉS: a Closer című kislemezdalhoz a Yeasayer is készített egy remixet!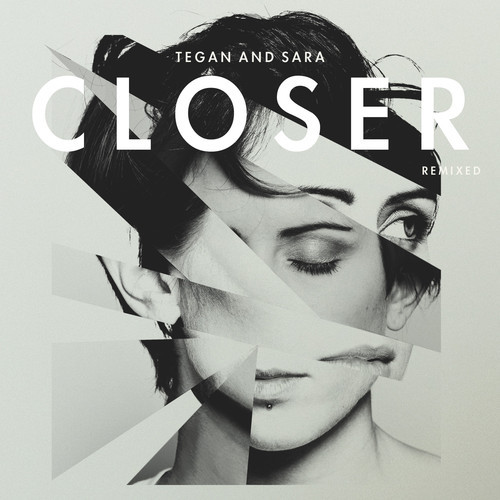 FRISSÍTÉS 2: a lányok az album turnéján egy budapesti koncertet is bejelentettek, november 4-én a Dürer Kertben lépnek fel!
http://facebook.com/events/432946040158725