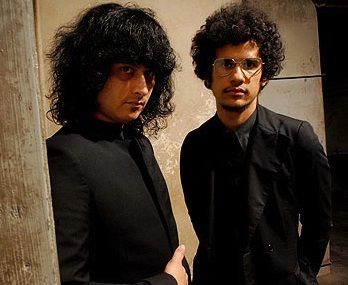 Az At The Drive-In 2001-es feloszlásakor a szövegíró-énekes Cedric Bixler-Zavala és a zeneszerző-szólógitáros Omar Rodríguez-López által indított prog-rockos The Mars Volta, úgy tűnik, szintén szétesett bő egy évtized után: a frontember az elmúlt éjszaka folyamán a Twitteren egy hosszú üzenetfolyamban közölte, hogy a maga részéről már nem tagja a zenekarnak – és mindez egy fél nappal az után történt, hogy alapító- és alkotótársa közzétette új együttesének, a mexikói Le Butcherettes frontleányával, Teri Gender Benderrel közösen indított Bosnian Rainbows projektnek az első hivatalos stúdiódalát (miután egy próbatermi felvételt már 2012 végén kiadtak). "Mit kellene tennem? Legyek olyan, mint egy haladó szellemű háziasszony, akit nem zavar, hogy a partnere más zenekarokkal baszik?" – teszi fel a kérdést az énekes.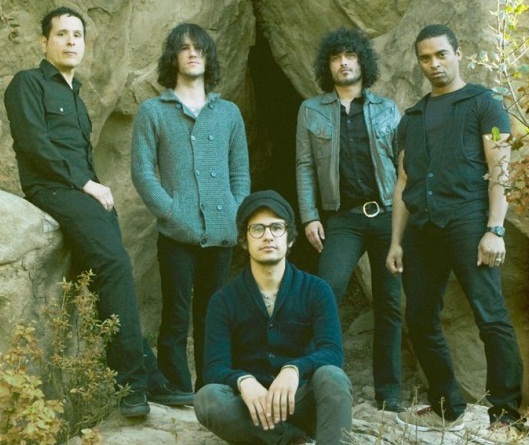 Cedric legjobban azt nehezményezi, hogy a 2012 tavaszán megjelent Noctourniquet című hatodik Mars Volta-album nyári európai koncertjei után Omar már nem akart Amerikában turnézni az anyaggal, helyette inkább külön projektjeivel foglalkozott (úgy tűnik, a 2012-ben néhány tavaszi-nyári koncert kedvéért újra összeállt At The Drive-In párhuzamos működtetése sem segített a köztük lévő feszültség enyhítésében, bár az énekes továbbra is teljes szívvel ATDI-tagnak tekinti magát, ha lesz folytatás). A frontember megemlíti, hogy a Mars Volta első évéinek két kulcstagját, Jon Theodore dobost és Isaiah Ikey Owens billentyűst is szerette volna újra bevonni a zenekarba, de erre most már sajnos nem lesz lehetőség. Cedric üzenetéből kiderül az is, hogy nemsokára előáll egy szólóanyaggal, ami ígérete szerint teljesen más lesz, mint amit eddigi együtteseivel csinált.

a teljes Twitter-üzenetfolyam itt olvasható:
Thank u 2 all VOLTA fans u deserved more especially after the way u rooted for us on this album. I tried my hardest to keep it going… But Bosnian Rainbows was what we all got instead. I can't sit here and pretend any more. I no longer am a member of Mars Volta… I honestly thank all of you for buying our records and coming to our shows. You guys were a blast to play in front of. We could never had done it with out you. My dream was to get us to the point were Jon Theodore and Ikey Owens came back but sadly it's over. Thank u a million times over for ever giving a fuck about our band.
For the record I tried my hardest to get a full scale North American tour going for Noctourniquet but Omar did not want to. All I can do is move forward with my music and just be happy that mars volta ever happened at all. God Damn we had a blast. Thank u again. I just feel really guilty for not even really saying the truth because a hiatus is just an insult to the fans. To all our fans all over the world thank you for giving a fuck. You all ruled! I don't think ill ever hear a fist full of dollars the same. My record will see the light of day soon and I'm excited because it sounds nothing like my previous endeavors. And no I'm not joking about any of this, I owe it 2 u guys to all fans to be serious about this.
Thank u to all past members who helped Volta along as well. we blasted through like a comet and left our mark! If u ever see me in person and want to know why I'll tell u my story. Please just be happy that it happened at all remember all the opposition we were met with for just starting a new band back in 2001.
And for the record I'm still in love with ATDI. Proof was in MY performance. I would never get on stage if my heart was else where. I have cancelled shows before for knowing full well that my heart was not in it at that moment. Why? Because its an insult to the audience.
2 be clear I'm not angry I just wanted to be honest with the people who have allowed me to make a living playing music. What am I suppose to do be some progressive house wife that's cool with watching their partner go fuck other bands? We owe it 2 fans to tour.
http://twitter.com/cedricbixler_
az utolsó Mars Volta-albumról való The Malikin Jewel koncertvideója:
egy SoundCloud-összeállítás a Mars Volta elmúlt évtizedéből:

ez itt a Bosnian Rainbows első stúdiódala, a Torn Maps...
... és az élő előadása 2012 szeptemberéből:

ez pedig itt ráadásként az At The Drive-In teljes koncertje a Coachella fesztiválról, 2012 áprilisából:
http://www.rodriguezlopezproductions.com
Déri Zsolt