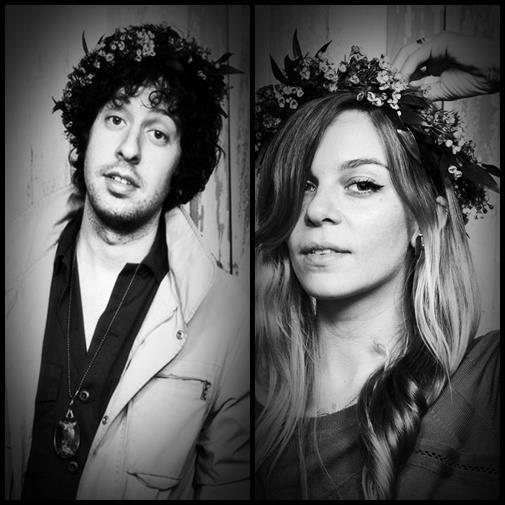 A Moldy Peaches nevű New York-i anti-folk duóból önállósodott dalszerző-gitáros-énekes Adam Green és a Little Joy együttesben a Strokes-dobos Fab Moretti mellett feltűnt multiinstrumentalista-énekesnő Binky Shapiro közös duettprojektjéről a MusicPress blogon már tavaly novemberben szerepelt egy nagyobb összeállítás az első dalokkal, egy fotógalériával és az első londoni koncert videofelvételeivel, úgyhogy már csak az volt hátra, hogy a bohém páros teljes tízszámos albumát hallhassuk. Hát most már azt is megtehetjük: az utolsó Adam Green-sorlemez után több mint három évvel, 2013. január 28-án boltokba kerülő címnélküli anyagot a Guardian honlapján mutatták be először, és a hatvanas évekbeli férfi-nő duettek ihlette Adam Green & Binki Shapiro album most már itt is végighallgatható – sőt egy pár órája közzétett videót is megnézhetünk utána!

a Nightime Stopped Bleeding című záródal élő előadása a DIY Sessions keretében:

emlékeztetőül itt van ráadásként Adam Green karrierjének legsikeresebb duettje, az Anyone Else But You is, melyet Kimya Dawsonnal közös együttese, a Moldy Peaches még az ezredfordulón adott ki, de a nagyközönség csak 2007-2008 fordulóján ismerte meg a Juno című filmnek köszönhetően:

Binki Shapiro a Time Out modelljeként A legstílusosabb New York-iak sorozatban:
http://www.timeout.com/newyork/shopping/most-stylish-new-yorkers-binki-shapiro

Déri Zsolt
FRISSÍTÉS: a Just To Make Me Feel Good január 25-én közzétett videoklipje Malia James rendezésében!