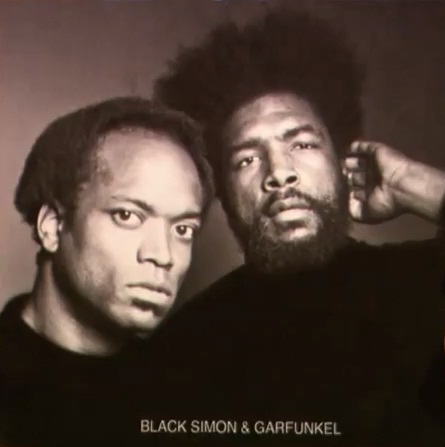 Az idei Sziget egyik legjobb koncertjét adó (és ma éjjel az élőben közvetített Austin City Limits fesztiválon is fellépő) hiphop együttes, a Roots már évek óta Jimmy Fallon tévéshow-jának házizenekara, és virtuóz zenészei mindig kaphatók ilyen-olyan zenei tréfákra – a héten például a gitáros-énekes Captain Kirk és a dobos-vokalista Questlove ismét belebújt a fiktív Black Simon & Garfunkel duó bőrébe, hogy Paul Simon és Art Garfunkel híres párosának fekete verziójaként az ő hatvanas években született klasszikus dalaik (The Sound Of Silence, The Boxer stb.) akusztikus gitáros témáira dolgozzanak fel mai kommersz popslágereket. A tavaly nyári LMFAO- és a múlt havi One Direction-paródia után most épp a We Are Never Ever Getting Back Together című aktuális Taylor Swift-kislemezdal került pellengére – itt a MusicPress blogon most mindhárom másfél perces fellépés megnézhető időrendben, Jimmy Fallon redundáns konferanszával.

a fiktív lemezborító és az alapjául szolgáló 1968-as Bookends album: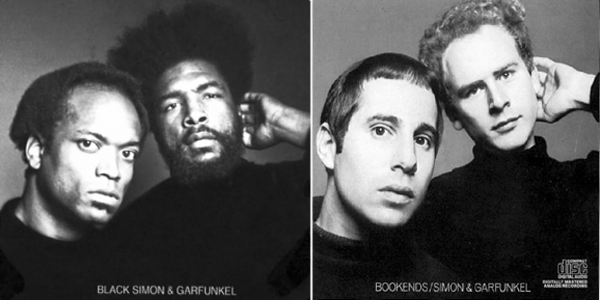 http://www.latenightwithjimmyfallon.com
http://www.okayplayer.com
Déri Zsolt
FRISSÍTÉS: 2013 januárjában a duó ismét visszatért a műsorba, ahol a Diamonds című Rihanna-slágert adták elő saját szájuk íze szerint!
FRISSÍTÉS 2: 2013 márciusában ismét felléptek, ezúttal Macklemore és Ryan Lewis 2012-es Thrift Shop.című rapdalának feldolgozásával!