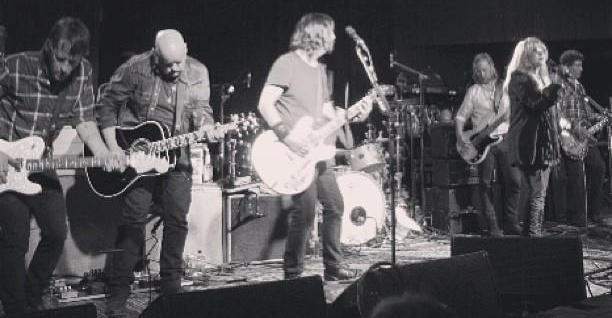 Ahogy azt régóta vártuk, Dave Grohl az elmúlt éjszaka a Utah állambeli Park Cityben zajló Sundance filmfesztiválon megtartotta Sound City című dokumentumfilmjének premierjét (nagy sikerrel, állva tapsoló nézőkkel), sőt a filmzenelemezről már közzétett két dal (a Cut Me Some Slack című Paul McCartney/Nirvana-kollaboráció és a Slipknot/Stone Sour-énekes Corey Taylorral közös From Can To Can't) után a Park City Live koncertteremben egy bő háromórás élő fellépésen további számokat is előadott a film és a lemez neves közreműködőiből összeálló tizenvalahány fős Sound City Players szupergrupp élén.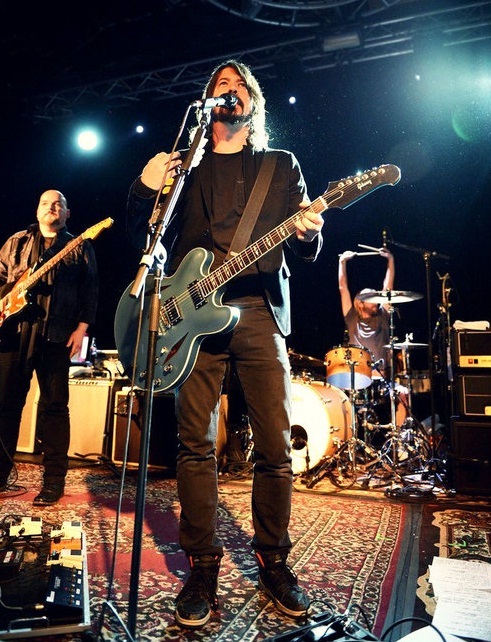 Az alkalmi együttes első fellépésén a beszámolók szerint 38 dal hangzott el, a folyamatos változó felállásokban a tizenvalahány zenész közül csak Grohl volt folyamatosan jelen a színpadon (hol gitárral, hol basszistaként, hol dobosként) és a kulcsfigurák átlagosan ötszámos blokkokat kaptak: Alain Johannes és Chris Goss gitáros-producerek után a Fear-frontember Lee Ving jött, majd Corey Taylor (a Cheap Trick-szólógitáros Rick Nielsennel és az összes Nirvana-túlélővel maga mögött), aztán a teljes Foo Fighters-tagság kíséretében Rick Springfield és John Fogerty (az 1945-ös születésű Creedence Clearwater Revival-alapító korelnökeként nyolcszámos blokkot kapott), végül pedig a Fleetwood Mac-díva Stevie Nicks (nála voltak egyszerre a legtöbben a színpadon, és ő egy akusztikus hangszerelésben is előadott egy dalt). A filmhez kapcsolódó albumra készült közös számok mellett a meghívott zenészek múltjából is előkerültek dalok, de Foo Fighters- vagy Nirvana-dal egy sem volt köztük (2002-es Queens Of The Stone Age-szám azonban igen!). A koncertről pár perce érkeztek meg az első videók – és már itt a MusicPress blogon is láthatók.
a Hangin' Tree című Queens Of The Stone Age-szám Grohl és Johannes énekével:
Chris Goss a She Got Me és Domino című Masters Of Reality-számokat énekli, Alain Johannes basszusgitározik, a doboknál Brad Wilk a Rage Against The Machine-ből, a billentyűknél Rami Jaffee a Wallflowersből:
Lee Ving az I Love Living In The City című Fear-számmal:
Rick Springfield és az I've Done Everything For You:
John Fogerty egy 1969-es Creedence Clearwater Revival-szerzeményét, a Fortunate Sont adja elő a Foo Fighters-tagok kíséretében:
(amint újabb videók tűnnek még fel, azokból is idekerülnek majd a legjobbak)
FRISSÍTÉSEK: Stevie Nicks a Stop Draggin' My Heart Around című 1981-es dalával...
... és a Landslide című 1975-ös Fleetwood Mac-szám akusztikus előadásával!
Rick Springfield és legnagyobb slágere, a Jesse's Girl!
Dave Grohl rendező a filmpremier utáni közönségtalálkozón: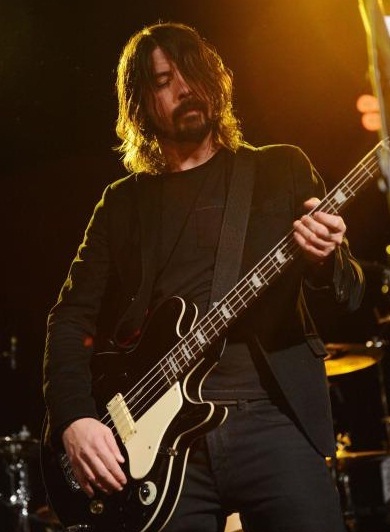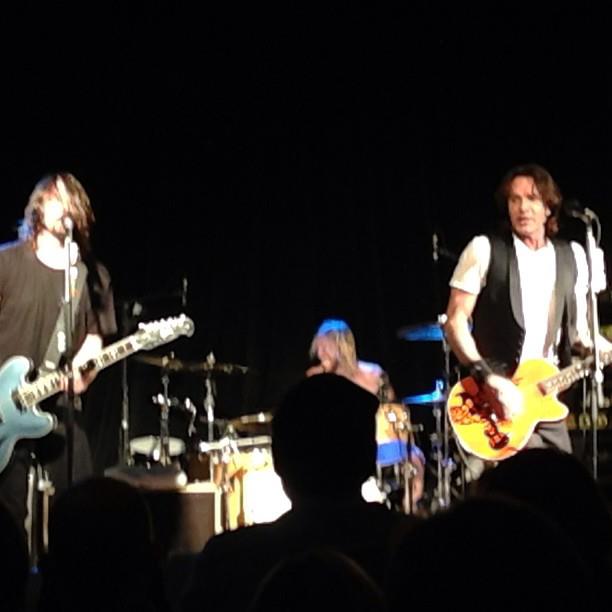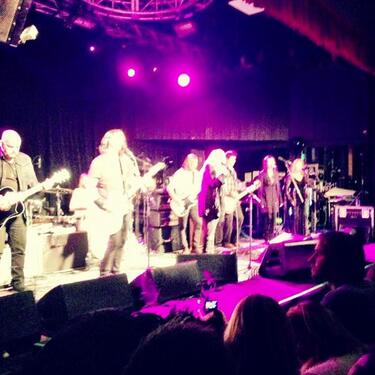 Déri Zsolt
FRISSÍTÉS: a MusicPresst fél órával a cikk publikálás után megtalálta a Facebookon valaki, aki ott volt a fellépésen – és írt kommentben egy mini koncertbeszámolót!