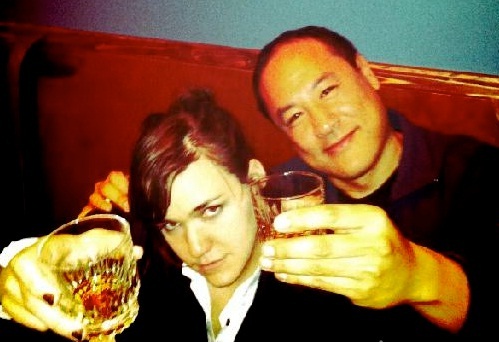 A tegnapi napot – a nagy Antal Nimród/Metallica-hír mellett – az amerikai sztárproducer Dan The Automator (született: Daniel M. Nakamura, 1967) és a kanadai DJ Kid Koala (Eric San, 1974) ezredfordulós Deltron 3030 kollektívájának a visszatérő kislemezdalával kezdhettük, ma pedig a két ázsiai származású hiphop fej egy újabb együttesétől már egy teljes albumot is mellé tehetünk: a számos projektben (Handsome Boy Modeling School, Gorillaz, Lovage stb.) bizonyító Nakamura a számos hangszeren (főleg hegedűn) kompetens, de szintén hiphop irányultságú dalszerző-énekesnő Emily Wells társaságában alkotja a Pillowfight nevű duót, melyhez kültagként a találkozásukat összehozó szkreccsmester Kid Koala és a kaliforniai rapper Lateef The Truthspeaker (Latyrx, Solesides, Quannum Projects stb.) is csatlakozott, a vizuális kiegészítőket pedig a koreai származású amerikai festő-grafikus David Choe biztosítja nekik. A január 21-én piacra kerülő címnélküli első Pillowfight-album premierjét a Huffington Post oldalán tartották, de már itt a MusicPress blogon is meghallgatható a megjelenés előtt.

beharangozó kisfilm az In The Afternoon című dallal 2012 elejéről...
... és a Get You Shit Together videóforgatása 2011 elején:

http://www.emilywellsmusic.com
Déri Zsolt
FRISSÍTÉS: március 1-jén megérkezett a Get Down című dal klipje!