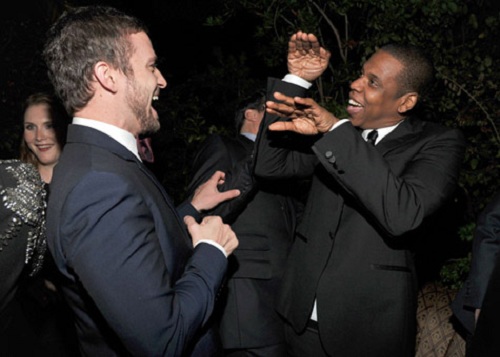 Az 'N Sync bojgruppból kinőve komolyan vehető dalszerző-előadóvá váló Justin Timberlake két tízmillió példány fölött fogyó szólóalbuma, a 2002-es Justified és a 2006-os FutureSex/LoveSounds (no meg az utóbbihoz kapcsolódó 2007-es sikerturné) után hanyagolta zenészi karrierjét, inkább színészkedett (Social Network – A közösségi háló, Rossz tanár, Lopott idő, Barátság extrákkal stb.). Közben persze rendszeresen vendégszerepelt mások számaiban, Madonnától egy sor rapperen át a Lonely Island komikustrióig, de olyan felvételt, amin az ő neve állt az első helyen, nem adott ki. 2013. január 10-re aztán végre ígért valamit, ami a várt új dal helyett végül csak egy egyperces videoüzenet lett arról, hogy készen áll a visszatérésre, de a hét legvégére (amerikai idő szerint még január 13-án vasárnap éjjel, magyar idő szerint már hétfőn hajnalban) csak megérkezett az új száma, a Suit & Tie, és mellé a honlapján egy rajongóknak szóló "nyílt levél", melyben 2013-re egy új albumot is ígér The 20/20 Experience címmel (és mindez ugyanazon a héten történt, mint David Bowie és a Destiny's Child meglepetés-visszatérése és a remix formájú OutKast-reunió). Az új dalt Timberlake természetesen hű producer-szerzőtársa, Timbaland közreműködésével készítette, sztárvendégként pedig Jay-Z szállt be egy rapbetét erejéig. Az öltönyös fekete-fehér eleganciát hirdető szerzemény már itt a MusicPress blogon is meghallgatható.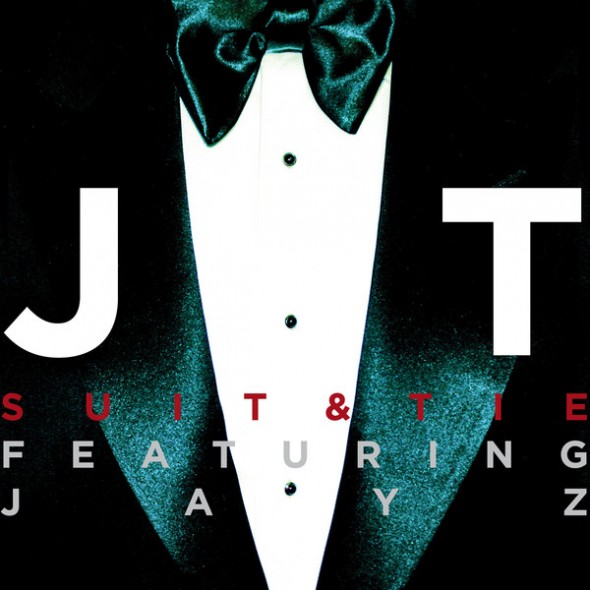 Justin Timberlake csütörtöki videoüzenete a stúdióból:


Justin Timberlake, térj vissza a zenéléshez! – két brooklyni humorista lány, Nikki Glaser és Sara Schaefer vicces videófelhívása 2011 szeptemberéből:

az énekes honlapján olvasható nyílt levél szöveg:

An Open Letter to you (the fans):
I hope this gets to you the right way. It's the only way I know to do it. Some people may criticize me for the last 3 days. But it was fun, right?? Right?!?! Besides, I'd rather speak directly to all of you. And, who can knock me for having a little bit of fun with it?
Well... No more teasing. Although, it was A LOT of fun. (Did I mention that I'm having fun with this?? Ha!)
*Makes a serious face*
So, here goes:
This year is an exciting one for me. As you probably have heard through the "grapevine," I'm gearing up for a big 2013.
Back in June of last year, I quietly started working on what is now, my next journey with that thing I love called MUSIC.
The inspiration for this really came out of the blue and to be honest, I didn't expect anything out of it. I just went into the studio and started playing around with some sounds and songs. It was probably the best time I've had in my career... Just creating with no rules and/or end goal in mind and really enjoying the process.
What I came up with is something I couldn't be more excited about! It is full of inspiration that I grew up listening to and some newfound muses that I've discovered along the way.
I'm calling it "The 20/20 Experience," and it's coming out this year.
I hope you enjoy listening to it as much as I enjoyed making it.
That's all I'm giving you for now... I know, I know! Again, with the teasing!!!
Get ready. This is going to be fun (well, at least it is for me).
Justin


Déri Zsolt
FRISSÍTÉS: január 24-én a Suit & Tie-hoz érkezett egy lyric video, melyben Justin Timberlake-et az új albumához szánt fotósorozat készítése közben látjuk...
...és egy pillanatra felvillan az album megjelenési dátuma is!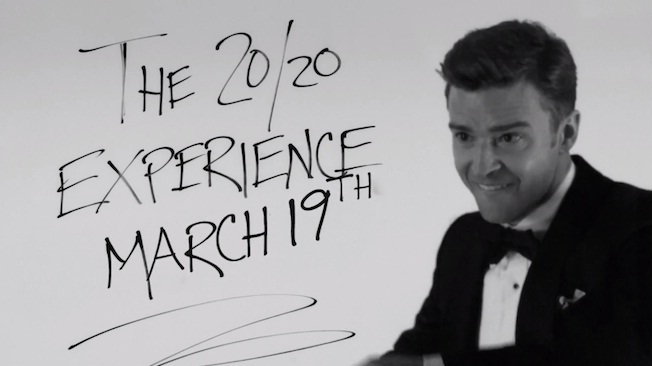 FRISSÍTÉS 2: az album borítója és dallistája!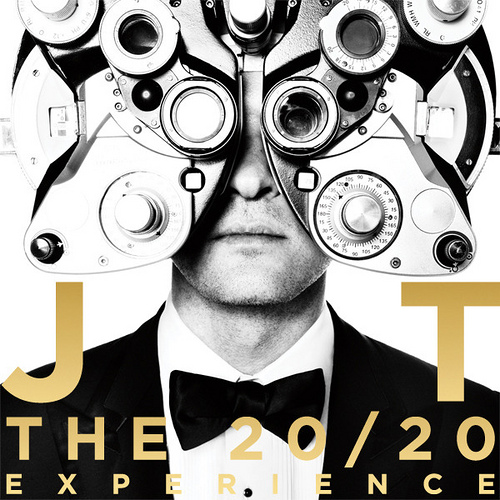 Justin Timberlake:
The 20/20 Experience (2013)


01. Pusher Love Girl
02. Suit & Tie feat. Jay-Z
03. Don't Hold The Wall
04. Strawberry Bubblegum
05. Tunnel Vision
06. Spaceship Coup
07. That Girl
08. Let Thee Groove Get In
09. Mirrors
10. Blue Ocean Roar

FRISSÍTÉS: a Suit & Tie-hoz Valentin napra időzítve egy hivatalos videoklipet is bemutattak David Fincher rendezésben!

FRISSÍTSÉS: a Suit & Tie-hoz március 8-án érkezett egy egy Four Tet-remix...
egy még house-osabb verzió a belga Vito de Luca, vagyis Aeroplane keze alól
sőt Dillon Francis is közzétett még ugyanaznap este egy hivatalos remixet: