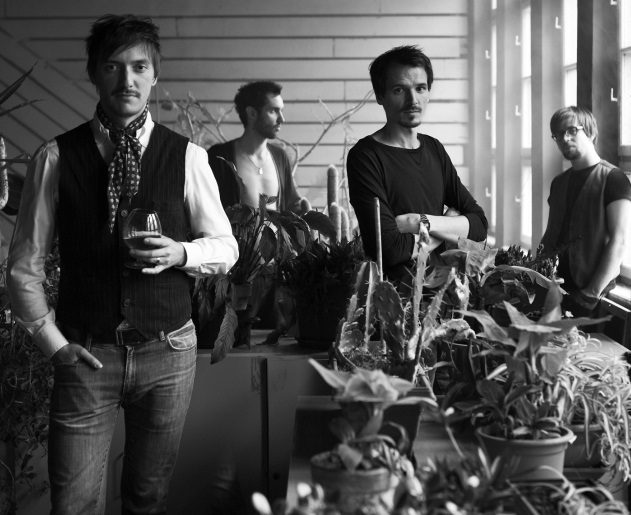 A MusicPress eddigi rövid története során tartottunk már videopremiert a Hangmás együttes remekül sikerült kirakatkoncertjének felvételével, de most következzék egy hagyományos értelemben vett klip is: az új felállásban és új repertoárral visszatérő The Qualitons december 29-én este a Trafóban adott koncertjén mutatta be a Life Awaits című új dalhoz forgatott színpompás kisfilmet, melynek most – másnap reggel – itt az online debütálása is.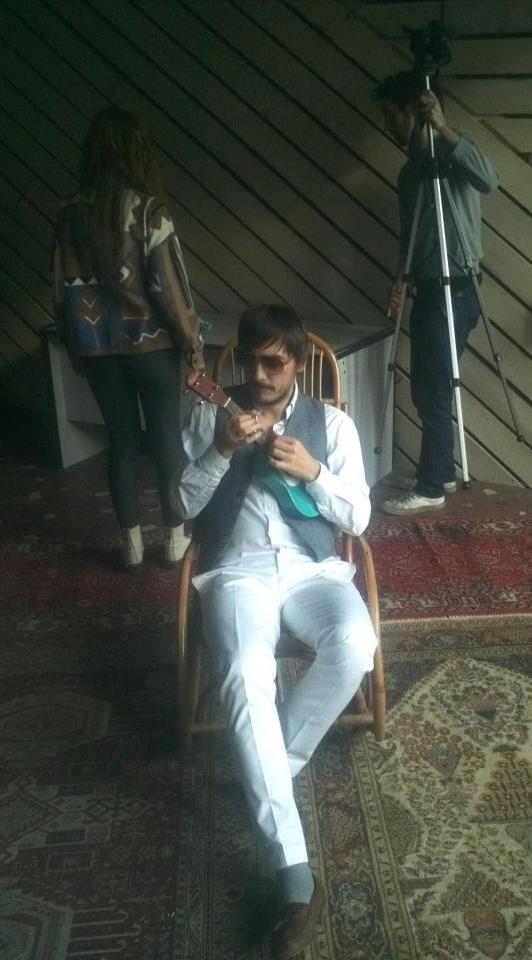 A hatvanas és kora hetvenes évek beat-pop-rock/soul-dzsessz-funk hangzását korhű hangszerekkel és virtuóz előadásban újrateremtő Qualitons – mely Panoramic Tymes című 2010-es bemutatkozó albumát a német Tramp Records gondozásában jelentette meg, miközben Kovács Katival közös fellépéseivel a magyar nagyközönséget is megnyerte – 2012 végére átszervezte magát: a zömeben instrumentális szerzemények után kizárólag vokális dalokból álló új repertoárt kezdtek írni, amihez G. Szabó Hunor a dobok mögül előre jött gitáros-énekes frontembernek a basszista-vokalista Hock Ernő és a szólógitáros Szőke Barna mellé, míg az új dobosuk Boros Levente lett (közben az orgonista Premecz Mátyás kilépett, hogy Kéknyúl Hammond Band nevű zenekarára koncentráljon, és az ő helyén a visszatérő koncerten már Menyhei Ádám játszott). A 2013-ra várható új Qualitons-album hangzásából már december közepén ízelítőt kaphattunk két új dallal, melyek közül a Life Awaitshez készült klip Horváth Viktor rendező-operatőrrel, aki a Pannonia Allstars Ska Orchestra (Babylon Focus, Do The Rocka Style, Úszom az árral) mellett a Grand Mexican Warlocknak (We Disappear) és a Kiscsillagnak (Olajoshordó) is forgatott már korábban videókat. A Life Awaits pazar klipjéhez – melyben a Qualitons menedzsere, Kanada Káosz is kulcsszerepet játszik – a zenészek a MusicPress felkérésére az alábbi gyors megjegyzéseket fűzték:
Barna: "Viktorral nagyon jó dolgozni. Már az első megbeszélésen tudtuk, hogy különleges és egzotikus látványvilága lesz a videónak... Sikerült!"
Ernő: "Jól sikerült a dal, de a klippel vált teljessé. Hónapokig kerestem a megfelelő házikabátot a karakteremhez, szerintem jót találtam. Ami nem tetszett, hogy a sörömet abból a kávésbögréből kellett innom, de amúgy élveztem."
Levente: "A forgatáson a korai kezdés miatt fárasztó volt az eleje, de a jó hangulat miatt jól haladtunk. Viktor jól megtalálta a trash és design képi egységét. Plusz kitalálta nekem a vicces köpködő karaktert!"
Hunor: "Jó érzés, hogy eladtam azt a házamat, ahol a jelenetem forgott."


a Life Awaits stúdiófelvétele a Never Easy című másik új dallal együtt:
Horváth Viktor rendező 2011-es videója a Qualitonsról:
http://thequalitons.com
http://facebook.com/thequalitons
Déri Zsolt