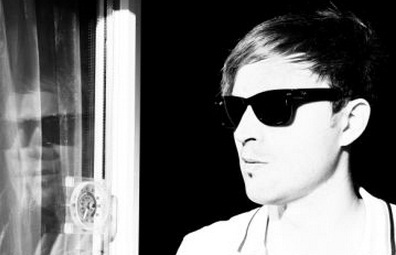 Az EZ Basic dalszerző-gitáros-énekes vezére, Szarvas Árpád az előző három tél folyamán mindig előállt egy-egy újabb lo-fi projekttel: az Evil Men Have No Song 2010 során igazi élő shoegaze/noise-rock zenekarrá is kinőtte magát, míg a kicsit elektronikusabb, folktronica beütésű egyszemélyes Models Can't Fuck és a két másik gitáros-vokalistával – a Zombie Girlfriend-frontember Szabó Bendekkel és Kovácsovics Dáviddal – együtt indított Golden Sundays egyelőre még csak egyetlen közös minikoncerten lépett közönség elé (az idei Record Store Day alkalmából a budapesti Wave lemezboltban), sőt hősünk emellett zenész-producerként még a Baricz Gergő stúdiómunkáinál is besegített. 2012 folyamán mind az öt említett produkcióval jelentetett meg felvételeket, és most a Models Can't Fuck új dalával zárja az évet: a projekt Bandcamp-oldalán a mai napon feltöltött és letölthetővé tett Let It Go című szerzeménnyel.
"Egy spontán, mindössze néhány óra alatt rögzített dalról van szó, aminek az alaptémája már több hónapja megvolt, de csak nemrég sikerült kiegészítenem. Tavasszal jelent meg az új EZ Basic-EP, nyáron egy új Evil Men Have No Songs, és mindenképp szerettem volna egy új Models Can't Fuck-dalt is még idén. Az alapötletet a Bakerman című Laid Back-sláger adta, de kedvelem a Chromatics-féle italodisco revival vonalat is, és a gitárszólót most visszahallgatva ez tükröződik is ebben a számban" – mondta el a MusicPressnek a szerző itt hallható új dalról.

a Models Can't Fuck első száma, a Ghost Kid 2010 decemberéből:

a 2011-es Move To Iceland EP, melyen egy Broadcast-feldolgozás is szerepel a brit zenekar elhunyt énekesnője, Trish Keenan előtti tisztelgésként:
a Move To Iceland címadó dalához készült Möbel-remix....
.. és az annak felhasználásával született Save The Goldfish videó Gyarmati Dezsőtől, aki novemberben a Fashion Video Festivalon 2.díjat nyert ezzel a művével:

ráadásként itt az összes idei felvétel Szarvas Árpád többi együttesétől is: a Golden Sundays januári bemutatkozó dala, az Evil Men Have No Songs teljes augusztusi EP-je, legalul pedig az EZ Basic áprilisi Memories Of Spring EP-je és arról a Sometimes I Can't októberi videója :
http://www.facebook.com/modelscant
http://www.facebook.com/evilmenhavenosongs
http://goldensundays.bandcamp.com
http://www.ezbasic.hu
Déri Zsolt