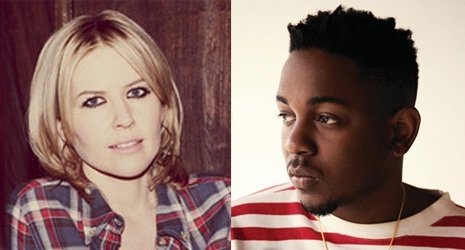 A harmincvalahány milliós eladással a 2000-es évek egyik legsikeresebb énekesnőjének számító londoni Dido Armstrong lassan halad tovább, albumai között egy fél évtized is eltelik: az 1999-es No Angel, a 2003-as Life For Rent és a kritikailag szintén jól fogadott, de már csak tizedannyira fogyó 2008-as Safe Trip Home után 2013. március 4-én jelenteti meg Girl Who Got Away című negyedik sorlemezét. Az album első beharangozó dala, a melankolikus Let Us Move On eleinte pont olyan, mint korábbi szerzeményei (az alapjában véve klasszikus dalszerző-gitáros-énekesnőként alkotó Dido fátyolos hangját ezúttal is bátyja, a Faithless-alapító stúdióguru Rollo Armstrong köríti finom, kihívások nélküli, lomha elektronikával), ám aztán a második felében jön egy oda nem illő és teljesen felesleges rapbetét egy másfél évtizeddel fiatalabb kaliforniai rappertől, a Dr. Dre-féle Aftermath kiadóhoz tartozó Kendrick Lamartól.
az új album számlistája a deluxe kiadás iTunes-bónuszdalaival: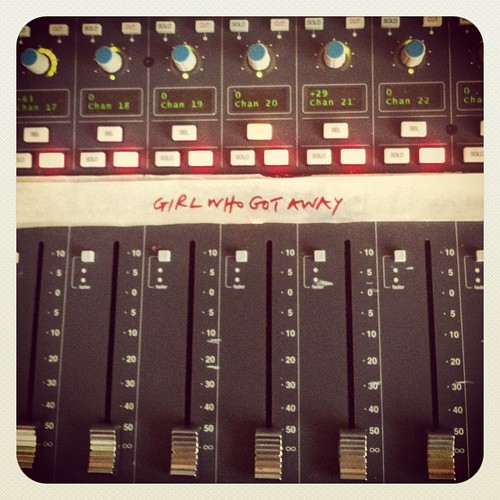 Dido: Girl Who Got Away (2013)

01. No Freedom
02. Girl Who Got Away
03. Let Us Move On (feat. Kendrick Lamar)
04. Blackbird
05. End of Night
06. Sitting on the Roof of the World
07. Love to Blame
08. Go Dreaming
09. Happy New Year
10. Loveless Hearts
11. Day Before We Went to War
+
12. Let Us Move On (feat. Kendrick Lamar) (Jeff Bhasker Version)
13. All I See (feat. Pete Miser)
14. Just Say Yes
15. Let's Run Away
16. Everything To Lose (Armin Van Buuren Remix)
17. Lost
18. No Freedom (Benny Bennasi Remix)

ráadásként itt van egy másik fehér énekesnő, Lady Gaga közös dala Kendrick Lamarral, a Bitch, Dont Kill My Vibe, bár ebből a számból végül egy gagátlan verzió került fel az ifjú rapper októberben megjelent Good Kid, M.A.A.D City című albumára:
Déri Zsolt
FRISSÍTÉS: január 11-én megvolt az új Dido-album első hivatalos kislemezdalának, a No Freedomnak is a premierje!